Security Partner Solutions
Protect your data with cloud-powered security.
APN Partners offer hundreds of industry-leading products that are equivalent, identical to, or integrated with existing controls in your on-premises environments. These products complement the existing AWS services to enable you to deploy a comprehensive security architecture and a more seamless experience across your cloud and on-premises environments.

Find below the products and solutions pre-qualified by the AWS Partner Competency Program to support you in multiple areas including: infrastructure security, policy management, identity management, security monitoring, vulnerability management, data protection, and consulting services.

Network and Infrastructure Security
Network inspection designed to detect and protect your workloads from malicious or unauthorized traffic.
Alert Logic SIEMless Threat Management
Assess and detect the cyber threats relevant to your business running on the AWS ecosystem.

Alert Logic SIEMless Threat Management provides visibility into your environments, the remediation steps required to eliminate exposures and, a threat detection system that includes security monitoring and threat analysis from certified security experts.

AppGate
Identity-centric and automated access control across AWS regions, accounts, and VPCs for today's demanding continuous integration and deployment needs.
AppGate SDP provides secure multi-point connectivity that eliminates VPN switching. Based on the principles of Zero Trust, AppGate offers a unified, API-enabled enterprise-grade solution that reduces operational complexity for DevOps to efficiently work in today's diverse, hybrid IT environments.

Armor
Armor Anywhere delivers managed scalable security across your AWS workloads.
Armor delivers security outcomes through 24/7 Security Operations Center monitoring and response to all cloud network threats, actively protecting your AWS workloads, matching the scale, complexity, and speed that your company demands.

Barracuda NG Firewall
Barracuda NextGen Firewalls are the industry's first solutions purpose-built for cloud – engineered to leverage the AWS platform and native services. Scale out secure remote access, secure office-to-cloud connectivity, and cloud network segmentation.
The Barracuda NextGen Firewall is a purpose-built Cloud Generation Firewall engineered for rapid deployment and operation within dispersed, highly dynamic, and security-critical environments on AWS. Available via a license-less model – deploy firewalls everywhere and pay only for secured traffic.

Check Point CloudGuard IaaS
Check Point Software Technologies is a worldwide leader in network security solutions.
Check Point CloudGuard for Amazon Web Services (AWS) protects services in AWS VPC from sophisticated threats and attacks. The CloudGuard software portfolio includes Firewall, VPN, IPS, Application Control, Antivirus, Anti-Bot, and advanced threat protection.

Cisco Stealthwatch Cloud
Cisco Stealthwatch Cloud works out-of-the box, detects and reacts to malware, misuse, and threats in AWS and on-premises environments.

Cisco Stealthwatch Cloud consumes VPC Flow Logs and events like CloudTrail and Config to generate noise-free security alerts. An intuitive portal and programmable APIs enable scalable, automated security.

Fortinet
Fortinet is a worldwide leader in network security solutions and provides multi-layered security for AWS with high-availability and auto-scaling to streamline your cloud workload deployments.

FortiGate for AWS, powered by consistent FortiOS threat intelligence, protects cloud workloads in AWS regions from advanced threats and attacks. It includes Next-Generation Firewall, VPN, IPS, Application Control, Antivirus, Antispam, and advanced Threat Prevention features.

GuardiCore Centra Security Platform
Centra integrates application flow visualization, micro-segmentation, and breach detection & response into a single platform, consistent across hybrid clouds, reducing the complexity inherent with a separate point products.
Supports any hybrid cloud- Integrates Visibility, Micro-Segmentation, and Thread Hunting.

The ProtectWise Grid
ProtectWise™ provides Cloud-Powered Network Detection & Response (NDR) to secure Enterprise, Cloud and Industrial networks.

ProtectWise™ provides Cloud-Powered Network Detection & Response (NDR). Organizations can achieve defense-in-depth via advanced analytics in Enterprise, Cloud and Industrial environments with real time and retrospective detections. Full-fidelity packet captures, indexed and retained indefinitely, create a perfect, rapidly searchable network memory. By unifying detections and forensics in an intuitive and immersive visualizer, The ProtectWise Grid™ delivers unique advantages over current security products. The platform integrates with hundreds of existing security products, features the ease and cost-savings of an on-demand deployment model and enables companies to consolidate multiple, disconnected point products.

SKinfosec Anti-Webshell V2.0
Anti-Webshell is a managed security service dedicated to detecting and responding to Webshell. It processes threats in real-time to minimize the IT security manager's workload, while simultaneously fortifying the security of the servers.

Sophos UTM Protection for AWS
UTM layered security for AWS with WAF that auto-scales is simple to deploy and is cost-effective.
All-in-one security including WAF, Auto Scaling, IPS, & VPN protection that scales automatically to wind up or down as your needs demand.

VM-Series for AWS
Application aware protection for your AWS environment, deploy application-specific threat prevention.
Using the application as the basis for your AWS security policy enables you to leverage the deny-all-else premise that a firewall is based upon for both gateway and VPC-to-VPC protection.

Zscaler
Zscaler allows apps to remain unpublished, providing secure remote access while eliminating traditional VPN stacks.
The Zscaler Private Access (ZPA) service provides seamless and secure remote access to internal applications in AWS, and without placing users on the corporate network.

Host and Endpoint Security
Agents that detect and protect against malware and other threats found on your operating system or host. Includes AV, EDR, EPP, FIM, and HIDS.
CrowdStrike Inc.
Falcon Discover for AWS helps customers lower the risk and meet compliance by providing a variety of managed and unmanaged EC2 instances.
Falcon Endpoint provides advanced protection for EC2 running on Windows and Linux.

Symantec Cloud Workload Protection
Symantec Cloud Workload Protection automates core security controls for AWS workloads, enabling business agility, risk reduction, and cost savings for organizations, while easing DevOps and administrative burdens.
Symantec Cloud Workload Protection provides strong hardening, application control, application level firewall, system integrity monitoring, and exploit prevention for your AWS instances. Cloud-native integration allows DevOps to build application protection directly into deployment workflows and automate agent deployment. Support for DevOps tools like Chef, Puppet, and Ansible automates complete security controls for the workload and its applications. In addition, Docker security ensures that the host, Docker manager, containers, and their data are protected while integrity monitoring identifies anomalous behavior.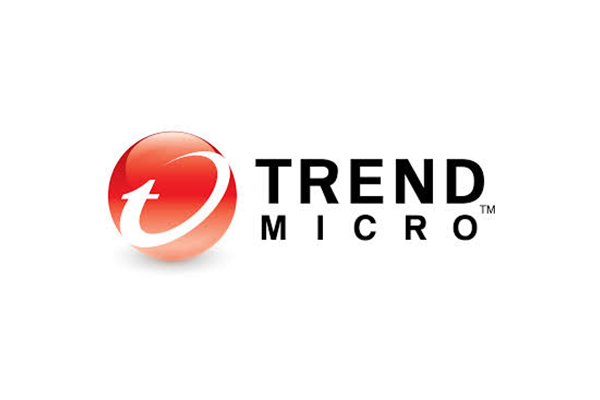 Trend Micro Deep Security
Comprehensive security, seamlessly integrated with AWS, to protect workloads without slowing you down.
Trend Micro delivers leading cloud native security optimized to automatically protect and scale across platforms, data centers, clouds, and containers, baking security into your CI/CD pipeline and DevOps processes.  Build secure, ship fast, and run anywhere with security-as-code, continuous automation, and tools designed to secure applications across your evolving hybrid environment.
Data Protection and Encryption
Helps protect data via encryption, user behavior analysis, and identification of content.
CyberArk Privlieged Access Security
CyberArk Privileged Access Security Solution enables enterprises to protect both traditional and modern workloads by providing powerful solutions for securing, controlling, monitoring, and auditing passwords and credentials across cloud, on-premises, and hybrid environments.
DataSunrise Database and Data Security
DataSunrise helps customers get peace of mind when moving their database workloads to AWS. DataSunrise provides complementary security layer integration with AWS infrastructure services such as CloudWatch, ELB, CloudFormation, and more.

DataSunrise provides database firewall, dynamic and static data masking, data auditing, and data discovery for AWS RDS databases Redshift, DynamoDB, and more. DataSunrise software secures AWS databases and data in real time, encrypts and enforces data, and provides database compliance automation (GDPR, SOX, HIPAA, and PCI).
SafeNet ProtectV
Delivers full disk encryption of Amazon EC2 instances so you securely migrate sensitive data to the cloud.
Organizations retain control of encryption keys at all times. ProtectV encrypts the entire machine instance and attached storage volumes. No machine instance is launched without proper authorization from ProtectV StartGuard pre-boot authentication.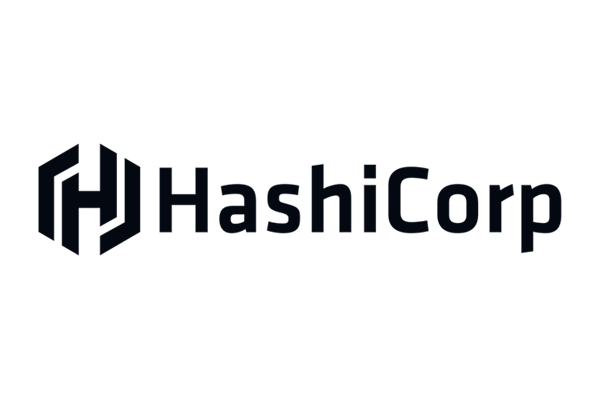 HashiCorp
HashiCorp offers consistent workflows to provision, secure, connect, and run any infrastructure for any application.
HashiCorp is a cloud infrastructure automation company that provides the open source tools Vagrant, Packer, Terraform, Vault, Consul, and Nomad. Enterprise versions of these products enhance the open source tools with features that promote collaboration, operations, governance, and multi-data center functionality.

Privitar Publisher
Privitar's software protects organizations' sensitive customer data by providing a sophisticated privacy layer at the data level, using a comprehensive range of leading privacy-enhancing techniques and governance and traceability controls.
Privitar creates software that provides organizations with centralized and scalable privacy policy management and sophisticated in-built privacy protection at the data level, enabling the safe use of sensitive data and protecting confidentiality.

Thales E-Security (Vormetric) Transparent Encryption for AWS – 5-Client
Ensures data-at-rest security, control, and compliance with on-premise key custodianship.
Thales E-Security (Vormetric) Transparent Encryption for AWS secures cloud data-at-rest with on-premise key management, granular data access controls, and detailed data event logs to meet compliance audit requirements.

Governance, Risk, and Compliance (Technology Partners)
Helps provide analysis to assess controls or AWS policies (IAM, S3) as well as regulatory frameworks such as PCI, GDPR, and HIPAA.
Cavirin Continuous Security Assessment and Remediation
Cavirin provides continuous security assessment and remediation across physical, public, and hybrid clouds.
Cavirin has been at the forefront in implementing AWS CIS Foundation Benchmarks, Security Hardening, and the PCI DSS Quick Start. The company's solutions offer continuous visibility, are agentless and multi-tenant, and scale to the largest physical and virtual infrastructures. They offer up-to-the-minute compliance assessments, supplying audit-ready evidence as measured by every major regulatory and security best practice framework including CIS, DISA, PCI and HIPAA. With Cavirin, companies are empowered to make the right decisions faster and de-risk their cloud migrations.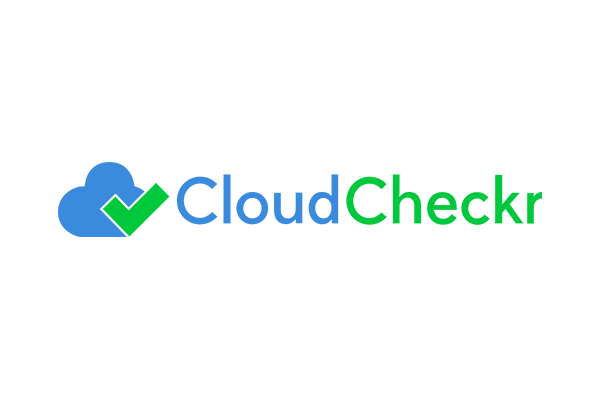 CloudCheckr Security
Automated discoveries, checks, and alerts to ensure visibility and control of users' environments.
Gain automated security with 350+ proprietary best practice checks, 24 hour change monitoring with CloudTrail and Config integration, and customizable security alerts.

CloudHealth Technologies
Continuously monitor your AWS environment for security vulnerabilities with automated policies and alerts.

CloudPassage Halo
Comprehensive security on-demand, any scale and anywhere (AWS public cloud, VPC, or hybrid).

CloudPassage® Halo®, an agile security platform, empowers enterprises to take full advantage of AWS with the confidence that critical business assets are protected by delivering a comprehensive set of layered security and compliance functions.

DivvyCloud
DivvyCloud protects cloud environments from misconfigurations, policy violations, threats, and IAM challenges. With automated, real-time remediation, customers achieve continuous security and compliance to fully realize the benefits of cloud technology.
DivvyCloud enables automation and real time remediation, unified visibility and monitoring, configuration protection, Infrastructure as Code protection, threat protection, IAM protection, and assessment and auditing through its extensible platform. DivvyCloud allows you to automate and orchestrate your cloud operations.

Telos Xacta 360
Xacta 360 is the premier solution for cyber risk and compliance management, bringing meaningful insights to IT security specialists, CISOs, and other decision-makers. Xacta 360 operationalizes key security risk and compliance frameworks such as the NIST Risk Management Framework (RMF), NIST Cybersecurity Framework (CSF), FedRAMP, and ISO 27001.
Today's enterprises face a growing number of complex IT risks, both internal and external to the organization. These challenges call for a flexible and responsive solution for visualizing your threat landscape, supporting risk-based decision-making, and ensuring compliance with rigorous security standards across the enterprise. Xacta enables risk management and compliance of cloud-based, on-premises, and hybrid systems. It automates processes for risk assessment, remediation, and ongoing compliance and demonstrates a standard of due care in cybersecurity backed by a body of evidence.

Trend Micro
Trend Micro's proactive monitoring, in conjunction with an out of the box end-to-end workflow, expedites a customer's journey to the cloud and enforces the required visibility and controls necessary for critical workloads. The preventive, detective, and corrective security controls from Trend Micro make it a true end-to-end cloud security solution and governance platform.

Turbot
Automated Guardrails for Cloud.
Preventive, Detective and Corrective Controls that empower, protect, and accelerate your cloud team. Turbot is an automated member of your cloud team enforcing best practices that ensure your cloud infrastructure is secure, compliant, scalable and cost optimized.

WireWheel
WireWheel is an AWS-based data privacy and protection platform that provides everything you need to comply faster with global privacy regulations like the EU General Data Protection Regulation (GDPR) and the California Consumer Privacy Act (CCPA).

WireWheel seamlessly integrates with your AWS deployment and supports all phases of a global privacy management and compliance program, addressing requirements around personal data inventory and mapping, collaboration, vendor risk management, third party compliance, consent management, and more.

Logging, Monitoring, Threat Detection, and Analytics
Centralized logging, reporting, and analysis of logs to provide visibility and security insights.
AlienVault
Threat detection, incident response, and compliance management—all in one platform.
AlienVault USM Anywhere™ delivers powerful threat detection, incident response, and compliance management across your cloud and on-premises environments—all from one unified SaaS platform. It combines multiple security technologies for asset discovery, vulnerability management, intrusion detection, behavioral monitoring, SIEM, and log management, as well as continuous, automatic threat intelligence updates from AlienVault Labs. USM Anywhere is compliant to PCI DSS, SOC 2, and HIPAA.

McAfee MVISION Cloud for AWS
MVISION Cloud for AWS monitors configuration of AWS, Activity Monitoring, Threat Protection, Data Loss Prevention, and detects Rogue AWS accounts, giving customers confidence to move more processes and data AWS.

Lacework
Lacework brings automation, speed, and scale to cloud security enabling businesses to safely innovate fast in AWS. Lacework enables security staff to maintain continuous compliance and effective protection of ever changing workloads.
Securonix cloud
Securonix Cloud provides customers with a fully managed SIEM solution as a service. The customers get all the capabilities of Securonix Next-Gen SIEM without the operational overhead associated with implementing and configuring a SIEM solution.
Securonix provides customers with next generation of security logging and monitoring solution. The Securonix Next-Gen SIEM solution leverages the power of Hadoop and Machine Learning to provide customers unlimited data collection, unknown threat detection (UEBA) and intelligent incident response.
Splunk App for Enterprise Security
Splunk® delivers analytics-driven security solutions that enable organizations to detect and respond to external attacks, malicious insiders, and costly fraud by providing valuable context and visual insights to help make optimal security decisions.
Perform flexible, scalable security investigations, real-time security forensics, correlation & alerting, automatic knowledge extractions, interactive compliance and audit reporting to gain real-time operational visibility and business intelligence.

SumoLogic
Sumo Logic's purpose built SaaS service enables organizations to configure KPIs and scale on demand to capture, audit and analyze logs and data across any needed dimension to insure continuous compliance and provide always on threat analysis.
Monitor multi-dimensional KPI's with dynamic thresholds and predict future events with linear predictive analysis. Reduce mean time to identification by correlating logs across various data sources, lower false-positives and reduce hundreds of thousands of pages of results into a handful of meaningful patterns. Expedite root cause analysis by surfacing components of complex transactions across distributed environments. Visualize all contextual data sets to comprehend complex interactions in real-time.

ThreatStack
A cloud-native, continuous security monitoring that responds to changes in your environment.
Threat Stack allows growth-driven companies running on AWS to scale with confidence by identifying and verifying threats. Get instant visibility into insider threats, external attacks, data-loss, all while automating your compliance operations.

Identity and Access Control
Help define and manage user identity, access policies and entitlements. Helps enforce business governance including, user authentication, authorization, and single sign on.
Okta
Okta is an integrated identity and mobility management service. We enable easy employee access and IT control for business apps.
Okta simplifies and secures the internal administration of AWS users and access by connecting to existing infrastructure used to manage people like Active Directory. Okta also helps developers launch products quickly by offering pre-built authentication and user management.

OneLogin One Cloud Solution
Control User Identity and Access to All Apps, from All Devices, Anywhere with One Cloud Solution.

The innovator in cloud Identity and Access Management as a Service, providing secure single sign-on (SSO), multi-factor authentication, integration with common directory infrastructures such as Active Directory, LDAP and Workday, automated user provisioning & de-provisioning and more.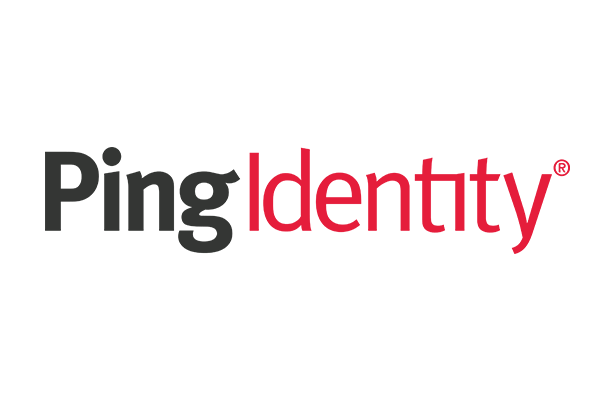 Ping Identity Platform
Ping Identity delivers a flexible platform to enable SSO to all of your application using your IAM investments.

Ping Identity is used by enterprise customers to migrate their existing on-prem investments to EC2. Ping helps them provide identity and API security for apps across the Amazon Cloud, SaaS and on-prem. 50+ of the Fortune 100 trust us to provide flexibility across their cloud deployments.

Saviynt
Identify risks. Enforce security policies. Access lifecycle management. Privilege Access Management.
Saviynt delivers security management and governance for AWS Console and resources. Saviynt provides preventive controls to enforce security policies with ability to stop launch of EC2 instances, revert unauthorized changes or notify violations.

Vulnerability and Configuration Analysis
Help inspect your application deployments for security risks and vulnerabilities, while providing priorities and advice to assist with remediation.
Qualys Virtualized Scanner Appliance for Amazon EC2
Qualys Virtualized Scanner Applaince allows customers to scan Amazon EC2 IT assets and web applications for improved security and compliance.

Qualys Virtualized Scanners are qualified to run on cloud platforms such as Amazon EC2. The Virtualized Scanners can manage all EC2 instances from a centralized Qualys account to scan and audit IT assets and web applications for security and compliance.

Rapid7 InsightVM
InsightVM allows customers to assess their entire environment, whether it be on premise, cloud or hybrid. InsightVM allows you to scan your AWS environment via the pre-authorized scan engine which can be found on the AWS Marketplace.
Nessus for Enterprise
Nessus is pre-authorized for vulnerability, compliance and threat scans of AWS environments with the largest collection of network security checks and configuration and compliance audits.
Nessus assessment and management solutions are pre-authorized for vulnerability, compliance and threat scanning for AWS developers and customers. Our cloud products provide patch, configuration, and compliance auditing; mobile, malware, and botnet discovery; sensitive data identification; and vulnerability analysis for AWS EC2 environments and instances.

Application Security
Assesses code, logic, and application inputs to detect software vulnerabilities and threats.

Barracuda Web Application Firewall
Working seamlessly with your AWS environment to provide instant security —anytime, anywhere.

AWS-hosted applications choose Barracuda due to its continuous monitoring and policy tuning by world-class security experts. Barracuda's dynamic profiling, application-aware technologies minimize false positives and protect against emerging threats.


Checkmarx Static Application Security Testing (SAST)
Checkmarx delivers a platform for DevOps and CI environments, defining security's role in the SDLC & operating at the speed of DevOps. The result: reduced costs and eliminating the problem of many security vulnerabilities close to software release.

Checkmarx is an Application Security software company providing enterprise organizations security testing products & services. Checkmarx has 1500+ customers including the world's top-five software vendors, top-eight (of ten) financial institutions, many Fortune-500 organizations, and governments.

F5 Web Application Firewall Solution
Comprehensively protect apps and data from both known and unknown threats, bot attacks and potentially damaging application vulnerabilities with the industry's leading Web Application Firewall solution.
Powered by F5's BIG-IP ASM VE, this solution secures applications against L7 DDoS attacks, malicious bot traffic, application vulnerabilities and all OWASP top 10 threats, while leveraging automated learning capabilities to prevent even the most sophisticated attacks from reaching your servers.

Imperva SecureSphere
Directly protects website, apps, and the data behind them from industrialized, multi-vector attacks.
Imperva SecureSphere Web Application Firewall analyzes all web application traffic and stops the sophisticated, multi-vector attacks that slip by traditional security defenses before they reach your applications and data.

Governance, Risk, and Compliance
Demonstrable success in helping customers navigate and achieve successful audits and accreditation to industry assurance and certifications programs such as PCI, HIPAA, Fedramp, and many others for their workloads running in the AWS Cloud.

Booz Allen Hamilton Cyber Futures
Booz Allen is committed to providing clients with AWS security architectures that comply with security policies, protects against advanced threats, and integrates with an organization's cyber posture.
We are proud to partner with AWS in support of this mission. Our security partnership with AWS allows us to provide closely tailored solutions to clients that take into account the dynamic nature of cybersecurity, ensuring that our clients are protected and prepared against security threats.

CLOUDGOTECH INTERNATIONAL CO. LIMITED
With our health check findings and on-site consultancy, customers can make changes to get ready for GDPR challenges. By adopting our GDPR readiness methodology, our customers have gained more market trust and time advantage in EU markets.

Our GDPR consultancy consists of two stages: GDPR health check and GDPR implementation consultancy. With the health check, customers can dentify the gap between current practice and GDPR regulation.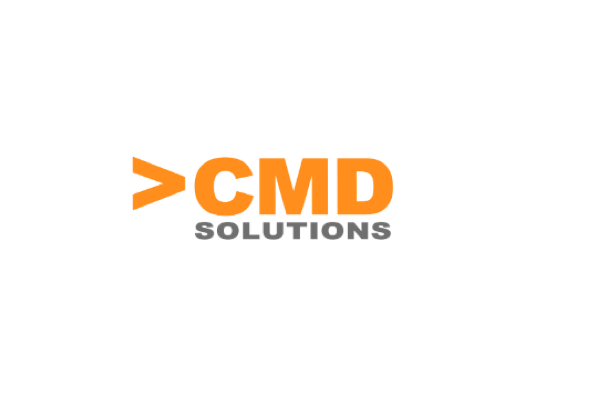 CMD Solutions
CMD Solutions is focused on assisting clients meet their cloud transformation objectives by combining DevSecOps consulting experience with specialised knowledge of security, compliance, and AWS.
CMD Solutions' AWS DevSecOps capability leverages the security services available within AWS and third-party services to meet the organizations' compliance requirements or target state architecture objectives.

Coalfire Cybersecurity Expertise on AWS
Coalfire is a cybersecurity advisor that helps private and public sector organizations avert threats, close gaps, and effectively manage risk by providing advisory, assessment, technical testing, and cyberengineering services.
Coalfire offers secure cloud services, cyber risk services, cyber engineering, compliance services, Coalfire Labs and technical testing, and Coalfire One. Coalfire transforms clients' businesses by helping them meet compliance standards and develop a strong cybersecurity posture.
Flux7 AWS Security with Agility
Flux7 addresses security, risk, and compliance with systems that use modern principles keep pace with the speed of business.

Change the landscape for your security with Flux7, redefining the perimeter with automated security policies. Gain scalable security and minimize maintenance effort using design principles such as immutable containers, infrastructure as code, and CI/CD.

ECCOM Network System
ECCOM investigates and understands customers' requirements to ensure they obtain customized resolutions and service with continuous optimization.

Hitachi Vantara Cloud Migration and Application Modernization Services
Cloud application modernization services from Hitachi Vantara designed and built a platform on the AWS cloud. This platform leveraged a large portfolio of popular AWS services to secure and manage application migrations and operations including Amazon EC2, S3 and DynamoDB, to help automate the process end-to-end.

KindlyOps
An independent security assessment is a crucial component in leveraging the speed of cloud infrastructure and safely meeting regulatory requirements.
KindlyOps incorporates DevSecOps approaches along with modern security culture frameworks to provide relevant, actionable, humane security assessments to meet your compliance obligations.

Optiv Security
Optiv's comprehensive suite of cloud security solutions provides you the tools to develop, enhance and mature your AWS cloud security program.

PwC Cybersecurity
PwC helps clients drive shareholder value through seamless and safe cloud adoption and operations. We help clients de-risk initiatives by identifying and addressing security, privacy, and regulatory barriers.

PwC provides the services to help our clients secure and govern their cloud environments. To do this we provide strategy and governance consulting, Security operations guidance and implementation, security design and architecting, and provisioning and automation of DevOps and CI/CD processes.

Scalesec
ScaleSec is a cloud-first security consultancy guiding enterprises through complex trade off decisions to secure sensitive data and meet compliance with operational efficiency. ScaleSec enables teams to harness the full power of AWS, replacing roadblocks with guardrails to maximize velocity.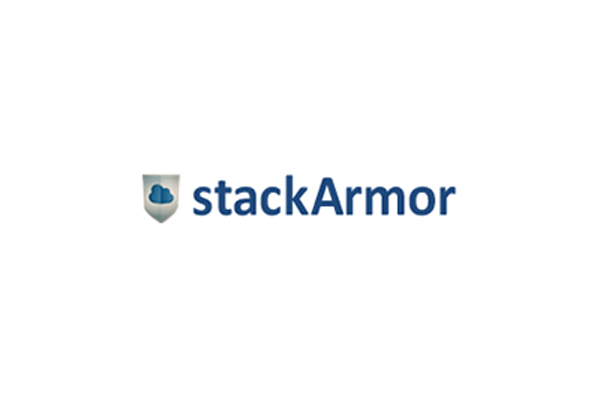 stackArmor A.R.M.
stackArmor has developed a simple and effective methodology for cybersecurity, vulnerability management and penetration testing for complying with ISO 27001, PCI, HIPAA, FedRAMP, FISMA, FFIEC and NIST standards.
stackArmor provides full-stack cloud solutions for security focused customers including security in depth design, vulnerability management and compliance for ISO 27001, FedRAMP, FISMA,FFIEC, PCI, HIPAA and NIST standards.

Security Operations and Automation
Proven capabilities of building scalable solutions for customers across all industry verticals and expertise in building secure infrastructure, environments, and applications from the ground up.

Cloudreach Security Solutions
Cloudreach has an established reputation for transforming and operating enterprise IT security on AWS, helping to transform organization on a bedrock of security best practices.
Founded in 2009, Cloudreach's Cloud Enablement team works with organizations to transform their business, with a focus on security and governance to ensure successful projects. Our Operations team provides the experience, insight, and quick response time that make us a trusted partner.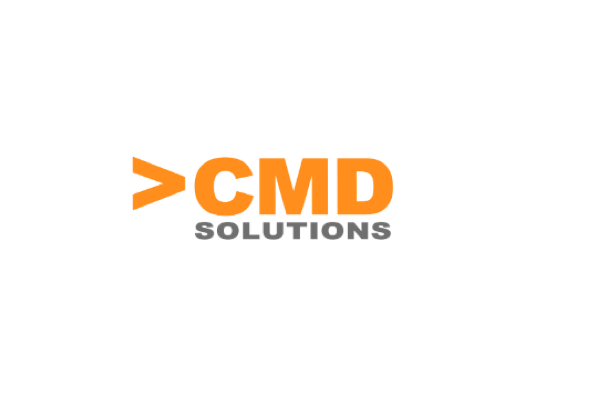 CMD Solutions
CMD Solutions is focused on assisting clients meet their cloud transformation objectives by combining DevSecOps consulting experience with specialised knowledge of security, compliance and AWS.
CMD Solutions' AWS DevSecOps capability leverages the security services available within AWS and third-party services to meet the organizations' compliance requirements or target state architecture objectives.

ECCOM Network System
ECCOM investigates and understands customers' requirements to ensure they obtain customized resolutions and service with continuous optimization.

eCloudvalley
Customer security on the AWS Cloud is eCloudvalley's highest priority. eCloudvalley's security service assists customers in lowering risk and achieving better performance with automated cloud management tools and DevSecOps.

Based on AWS Well-Architected best practices, eCloudvalley has integrated security protection solutions, providing a continuous compliance control system and an exclusive Atlas platform. With the security optimization reports provided by these solutions, customers can ensure system performance and improve service availability.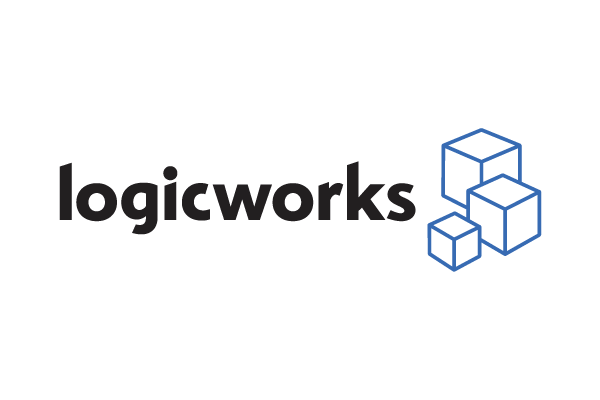 Logicworks Managed Security for AWS Cloud
Logicworks' AWS Certified Engineers help you go beyond standard security practices to build an automated, continuous security system that is backed by 24x7 monitoring, maintenance, support. We are audited annually for HIPAA, SOC2, and PCI-DSS.
Logicworks manages AWS environments that are designed with AWS Security by Design Principles to meet industry and federal standards. This can include helping companies assess security, architect and build secure solutions, and continuously protect data with monitoring, automation, and reporting.

Mphasis Stelligent Security and Automation on AWS
Enterprises have trusted Mphasis Stelligent to develop fundamentally secure infrastructure automation code, deployment pipelines, and feedback mechanisms for faster, more consistent software and infrastructure deployments on AWS. Our solutions follow AWS Security and Architecture Best Practices.

PwC Cybersecurity
PwC helps clients drive shareholder value through seamless and safe cloud adoption and operations. We help clients de-risk initiatives by identifying and addressing security, privacy, and regulatory barriers.

PwC provides the services to help our clients secure and govern their cloud environments. To do this we provide strategy and governance consulting, Security operations guidance and implementation, security design and architecting, and provisioning and automation of DevOps and CI/CD processes.

Samsung SDS
Samsung SDS's enhanced security system in the cloud data center effectively responds to increasing complex security threats.


Have Questions? Connect with an AWS Business Representative