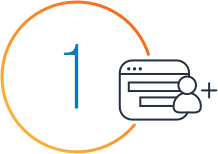 Set up and log into your AWS account

Sign in to the Console.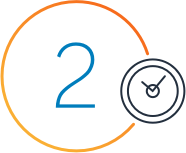 Learn more in the documentation.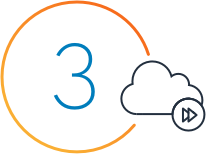 Attach a Volume to an Instance

Follow the documentation to get started in a few clicks.
Amazon EBS volumes are created in a particular Availability Zone and can be from 1 GB to 16 TB in size. Once a volume is created, it can be attached to any Amazon EC2 instance in the same Availability Zone. Once attached, it will appear as a mounted device similar to any hard drive or other block device. At that point, the instance can interact with the volume just as it would with a local drive, formatting it with a file system or installing applications on it directly.
A volume can only be attached to one instance at a time, but many volumes can be attached to a single instance. This means that you can attach multiple volumes and stripe your data across them for increased I/O and throughput performance. This is particularly helpful for database style applications that frequently encounter many random reads and writes across the dataset. If an instance fails or is detached from an Amazon EBS volume, the volume can be attached to any other instance in that Availability Zone.
Amazon EBS volumes can also be used as boot partitions for Amazon EC2 instances, which allows you to preserve your boot partition data beyond the life of your instance, and bundle your AMI in one-click. You can also stop and restart instances that boot from Amazon EBS volumes while preserving state, with very fast start-up times.

Videos
Tutorials