Latest updates
Learn about the latest features that enable you to quickly and easily use third-party data in the cloud.

New capabilities and data sets to help you gain deeper insights faster
AWS Data Exchange is constantly adding new capabilities to help you reinvent your business with data. By making it quicker and easier to ingest third-party data, customers can use AWS Data Exchange to get richer data sets to use in analytics, machine learning model training, and general data-driven decision-making.

Browse the data catalog or reach out to the Data Discovery Team to receive some personalized recommendations of data products that will help move the needle for your business.

New features on AWS Data Exchange
Query data in minutes with AWS Data Exchange for Amazon Redshift
AWS Data Exchange for Amazon Redshift allows data subscribers to use data directly without having to go through the extract, transform, and or load (ETL) process. Because you don't have to do any processing, the data is always current and can be used directly in Amazon Redshift queries. AWS Data Exchange for Amazon Redshift manages all entitlements and payments, with all charges billed directly to your AWS account.

"Rearc's goal is to remove the heavy lifting involved with acquiring and processing data so our customers can focus on data-driven insights that matter to their business. AWS Data Exchange for Amazon Redshift furthers our goal by allowing customers to access Rearc's curated data tables natively via a SQL interface and other Redshift connectors."
-- Milin Patel, Co-Founder & Principal Architect - Rearc
APIs you need—all in one place with AWS Data Exchange
AWS Data Exchange for APIs lets data subscribers easily find all of the APIs that meet their needs in one place and use the AWS SDK to make API calls. It also enables data providers to reach millions of AWS customers and helps them help end users get value from data faster. AWS Data Exchange takes care of the heavy lifting of authentication and entitlements while making it easy for customers to manage their subscriptions.

"Leading businesses across a range of industries use PredictHQ's intelligent event data to understand the impact of events for more accurate and profitable forecasting, so they can plan with confidence. AWS Data Exchange makes it faster and easier to access our high-quality intelligent event data, improving customer experiences and accelerating time to value."

--Robert Kern, co-founder & CTO, PredictHQ

Enable Auto-Export for updated data sets directly to Amazon S3
Auto-export enables customers to "set-and-forget" their export preferences so that new data set or data set revisions are automatically delivered to the Amazon S3 bucket of their choice. With auto-export you can specify key naming patterns for each configuration to control the folder structure of the data as it is delivered to your bucket and receive notifications to your root account email for errors that require you to act.
NEW! Metered Billing for AWS Data Exchange for APIs
Find, subscribe to, and use third-party API products on a pay-as-you-go basis.
Recently Published Data Products
This file contains the 12 month long range forecasts of all the movie opening in the North American Box Office as only available from Boxoffice PRO (Boxoffice Magazine).

With 55M Million Businesses in the US , Techsalerator has access to the highest B2B count in the United States .

FactSet Revere Supply Chain Relationships data is built to expose business relationship interconnections among companies globally.

Sample of mobile performance measurement, provided by Rootmetrics - an independent mobile analytics firm offering scientific insights into how users experience networks under real-world conditions.

Free sample data set containing Live TV event data for a 1 month period for the state of California. Includes county level broadcast viewership data for sports events broadcast in that area.

Connect with AWS Data Exchange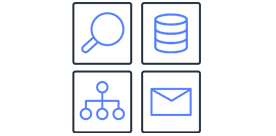 Find data sets
Discover and subscribe to over 3,500 third-party data sets.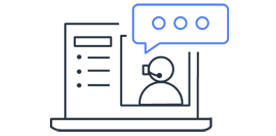 Get started with AWS Data Exchange
Speak with a data expert to find solutions that enhance your business.
Register for a workshop
Get hands-on guidance on how to use AWS Data Exchange.