Amazon Simple Storage Service (Amazon S3) is an object storage service that offers industry-leading scalability, data availability, security, and performance. You can use Amazon S3 to store and retrieve any amount of data at any time, from anywhere.

To get the most out of Amazon S3, you need to understand a few simple concepts. Amazon S3 stores data as objects within buckets. An object consists of a file and optionally any metadata that describes that file. To store an object in Amazon S3, you upload the file you want to store to a bucket. When you upload a file, you can set permissions on the object and any metadata.
Buckets are the containers for objects. You can have one or more buckets. For each bucket, you can control access to it (who can create, delete, and list objects in the bucket), view access logs for it and its objects, and choose the geographical region where Amazon S3 will store the bucket and its contents.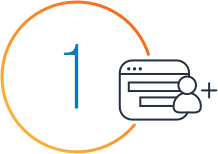 Set up and log into your AWS account

To use Amazon S3, you need an AWS account If you don't already have one, you'll be prompted to create one when you sign up for Amazon S3. You will not be charged for Amazon S3 until you use it.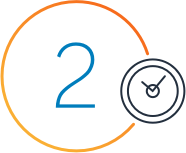 Every object in Amazon S3 is stored in a bucket. Before you can store data in Amazon S3, you must create an S3 bucket.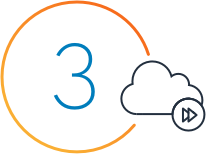 Now that you've created a bucket, you're ready to add an object to it. An object can be any kind of file: a text file, a photo, a video, and so on. Read the Getting Started Guide to learn more and start building.
Using the AWS SDK
Developers building applications can choose from a wide variety of AWS SDKs that simplify using Amazon S3 in their use case. AWS SDKs for Amazon S3 include libraries, code samples, and documentation for the following programming languages and platforms.

AWS Training: Amazon S3 free online courses
AWS offers free online storage courses to help you learn how to architect and manage highly available storage solutions built on Amazon S3. Progress from the fundamentals to technical deep dives to advance your Amazon S3 expertise and help your organization migrate to the cloud faster.
Learn more by browsing the training progression options below. Visit here for the Object Storage Learning Plan and earn a digital badge upon successful completion of the course and assessment.
Getting started tutorials and step-by-step guides
Moving data to Amazon S3
Hybrid cloud storage
Offline data transfer
Online data transfer
Videos
Using the AWS Partner Network
Amazon S3 is integrated with third-party connectors to help you bring data in and out of the AWS Cloud. The AWS Partner Network (APN) Competency Program is designed to provide AWS customers with top quality technology and consulting providers who have demonstrated technical proficiency and proven success in specialized solutions areas. Partners who have attained an APN Competency offer a variety of services, software, and solutions that are integrated with the AWS Cloud.
AWS Storage Competency Partners can help customers evaluate and use the techniques and technologies to effectively store data in the AWS cloud.
Learn more about AWS Storage Competency Partners »
Additional resources
Documentation & downloads
---
Ready to get started?
Check out the product features
Learn more about features for data management, security, access management, analytics, and more.

Learn more

Sign up for a free account
Instantly get access to the AWS Free Tier and start experimenting with Amazon S3.
Sign up
Start building in the console
Get started building with Amazon S3 in the AWS Console.

Get started