Third-Party data solutions for Consumer-Packaged Goods & Retail
Find, subscribe to, and use third-party CPG & Retail data sets in the cloud.

Easy-to-use third-party data for Consumer-Packed Goods & Retail organizations
Discover, subscribe to, and analyze hundreds of diverse retail data sets with AWS Data Exchange. From a single cloud interface, your organization can consume inventory, sales, demographics, and other retail databases from qualified providers. The portfolio of AWS analytics services such as retail store databases, clothing store API's, online grocery store data sets, and shopping datasets, will help your organization harness data at scale and gain insight into consumer behavior to make more informed business decisions.

Third-party data for CPG and Retail Organizations | (0:57)

Live Webinar
Modernizing geospatial data analysis and visualization with AWS & Foursquare
Join us for an informative webinar on harnessing the power of Foursquare's rich geospatial data for analytics and visualization. Understand how businesses are leveraging AWS Data Exchange for Amazon Redshift and Foursquare Studio to gain a competitive advantage, make better decisions, and drive growth.

CPG & Retail data providers
Register to become a data provider with AWS Data Exchange and easily reach millions of customers with your data in the cloud. AWS Data Exchange gives you a secure and efficient distribution channel while eliminating the need to build and maintain infrastructure for data storage, delivery, billing, and entitling.

Become a data provider
CPG & Retail advantages with AWS Data Exchange
Accelerate access
Accelerate access to external data and more quickly add new data to existing models.

Unify ingestion
Unify your ingestion across multiple providers through a single platform supporting file-based delivery in S3, query-in-place in Amazon Redshift, or third-party API connectors.

Consolidate billing
Consolidate your invoicing and overhead operations by including data subscription costs as part of your existing AWS billing, with the potential for additional commercial benefits.

Nextdoor benefits from third-party data for improvement of business catalog coverage
"Working with AWS Data Exchange and Foursquare allowed us to seamlessly access over 52 million global point-of-interest records and improve our business catalog coverage."

Popular data sets and APIs for CPG & Retail companies
Optimize inventory and give customers the right products at the right locations

Use weather forecast, population, and footfall data to predict customer needs and optimize inventory planning. Identify prospective retail locations with retail databases through demographics and visitation data.


Popular Inventory Optimization data sets that others like you are searching for:


Enhance your targeting and personalize experiences

Tailor product offerings, customer experiences, and marketing engagements by analyzing target customers' purchasing patterns, behavior, and engagement.


Popular CPG & Retail data sets on AWS Data Exchange:


Consumer behaviors, trends, and sentiment data

Discover up-to-date customer insights, stay abreast of issues, and anticipate trends by monitoring and analyzing industry, product, and brand sentiment.


Popular CPG & Retail data sets that others like you are searching for:

See all CPG & Retail data sets
Let us help you find the data you need
Speak with an AWS Data Exchange expert who can help you find the solutions you need to make smarter decisions.

CPG & Retail customer success story
Our teams across the globe are in constant need of hyper local and accurate data to power our site selection and other geospatial use cases. Working with Foursquare and AWS Data Exchange has enabled us to seamlessly procure the exact Point-of-Interest data we needed across dozens of markets, and all delivered to us directly in the cloud alongside our data analytics tools."
– Nikhil Jain,
Senior Director of Decision Sciences
---
About Yum! Brands
Headquartered in Louisville, Kentucky
50,000 restaurants in more than 150 countries
Company's brands include KFC, Taco Bell, Pizza Hut, and The Habit Burger Grill


Challenge
Select physical locations for new restaurants using data that shows which geographical locations are of interest and why.

Solution
Utilize AWS Data Exchange to source Foursquare's Point-of-Interest data and use it in the company's cloud-based analytics tools.

Benefits
Improved customer experience with convenient restaurant locations
Better decision-making based on data and insights vs. just human experience or instinct

Connect with AWS Data Exchange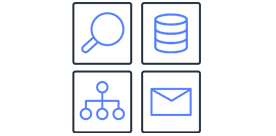 Find data sets
Discover and subscribe to over 3,500 third-party data sets.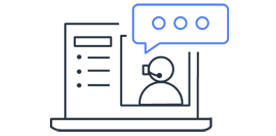 Get started with AWS Data Exchange
Speak with a data expert to find solutions that enhance your business.
Register for a workshop
Get hands-on guidance on how to use AWS Data Exchange.