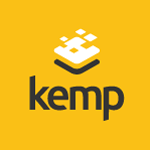 Kemp Technologies
| 7.2.58.0
Linux/Unix, Other 4.14 - 64-bit Amazon Machine Image (AMI)
External reviews
External reviews are not included in the AWS star rating for the product.
---
Good range of Load Balancers
December 18, 2018

Review verified by AWS Marketplace
We used the KEMP load balancers for previous project as well. KEMP provide good range that would suit many requirements and budgets. I have great experience with KEMP pre-sales and support team.
---