2023
The Rane Group Drives New Growth and Achieves 100% Availability for Critical Workloads with SAP S/4HANA on AWS
The Rane Group implemented 2 TB SAP S/4HANA on AWS to support new business growth, improve system performance, and ensure high availability for critical applications.

100% uptime
for critical SAP workloads

On-demand scalability
to support business growth
Overview
The Rane Group is an Indian industrial conglomerate that manages 10 automotive manufacturing companies across the country. To increase scalability and improve performance, the organization implemented SAP S/4HANA on AWS.
The Rane Group runs its SAP S/4HANA environment on Amazon EC2 and Amazon S3 and uses a highly available architecture based on two Availability Zones. With SAP S/4HANA on AWS, the company can scale its SAP environment on demand and adopt emerging technologies. The implementation also led to a 60 percent performance increase and 100 percent uptime for critical workloads.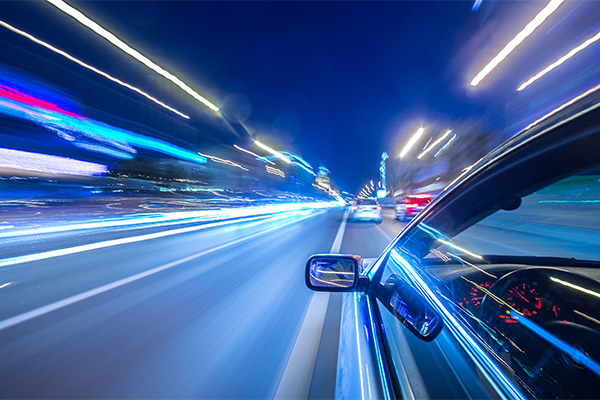 Opportunity | Expanding an SAP Environment to Support New Business
The Rane Group is a leading manufacturer of safety-critical auto components. The organization has modern manufacturing sites in 26 locations across India and the US, and is a preferred supplier to major automotive original equipment manufacturers (OEMs) and Tier-1s in over 30 countries.
Over the past several years, the Rane Group has expanded its footprint in response to business growth. In fiscal year 2022, the group's revenue grew by 31 percent, and the company sought to respond to this increasing demand by boosting production of automotive parts. Supporting this growth meant scaling its IT environment, and the Rane Group wanted to expand its SAP software implementation by moving from an SAP ECC enterprise resource planning (ERP) system to the SAP S/4HANA ERP solution across its 10 companies.
"Our SAP solution is a mission-critical system used across the company, so we needed to ensure consistent performance and high availability. In a physical data center, there is always the possibility of instability and downtime," says Varadharajan S, executive vice president— information systems at the Rane Group. "We knew the path forward was moving to the cloud."

Migrating SAP S/4HANA to AWS gives us the scalability we need now and for the future. Adding more compute and storage resources on demand when we need them will help us better support our business growth."
Varadharajan S
Executive Vice President—Information Systems, Rane Group

Solution | Partnering with InfraBeat to Migrate SAP to AWS
To successfully migrate to the cloud, the Rane Group engaged InfraBeat, an Amazon Web Services (AWS) Partner specializing in IT, consulting, and business process services. "We evaluated different cloud technology providers, but AWS always responded the fastest to our questions, which was key in our selection of AWS," says Varadharajan S. "In addition, we knew we would need assistance moving 4 TB of SAP data to AWS, and we trusted InfraBeat to help us."
Working with InfraBeat, the Rane Group implemented SAP S/4HANA on Amazon Elastic Compute Cloud (Amazon EC2) memory-optimized X1 instances in a highly available architecture spanning two Availability Zones. The company also began using AWS Direct Connect to establish a private connection to AWS, giving Rane employees seamless access to SAP systems. Additionally, the Rane Group uses Amazon Simple Storage Service (Amazon S3) for data backups, AWS Identity and Access Management (IAM) to manage users and authorizations, and AWS Backint Agent for SAP HANA as an SAP-certified solution for faster backups of SAP S/4HANA workloads to Amazon S3.
Outcome | Meeting Customer Demand and Facilitating a More Reliable Experience for SAP Users
By running on AWS, the Rane Group keeps pace with the ever-growing demand for automotive components. "Migrating SAP S/4HANA to AWS gives us the scalability we need now and for the future. Being able to add more compute and storage resources when we need them will help us better support our business growth," says Varadharajan S.
The migration to SAP S/4HANA on AWS also ensures 100 percent uptime for the Rane Group's business-critical workloads. "Our SAP users enjoy a reliable experience, and we expect to see further improvements," explains Varadharajan S. "The bandwidth between Availability Zones is very high, and we feel confident moving data between the two zones." Using multiple Availability Zones has also helped the company strengthen its disaster recovery capabilities.
With the success of the initial migration, the Rane Group has begun moving other workloads to AWS, which includes its product and engineering lifecycle management as well as some Industry 4.0 applications. The Rane Group is collaborating with AWS to establish an AWS Landing Zone and AWS Control Tower for multi-account governance. Additionally, it enrolled in the AWS Migration Acceleration Program (MAP) to lay the groundwork for deploying new applications in the future.
As it continues to grow, the Rane Group looks forward to exploring new technologies on AWS. "We're constantly looking at emerging technologies like artificial intelligence and machine learning, which are often not available as on-premises solutions," Varadharajan S says. "Being on AWS gives us the ability to adopt these technologies more easily in the cloud, which will help us stay innovative and competitive in this industry."
About The Rane Group
The Rane Group, headquartered in Chennai, India, has been manufacturing various safety-critical auto components for over 50 years from its 26 facilities in India and the US. Its products are supplied to global automotive OEMs and Tier-1s in over 30 countries.
About InfraBeat
InfraBeat is a leading Indian IT, consulting, and business process services company with capabilities in smart ERP, cloud, intelligent procurement, and business intelligence. The company has over 450 employees and serves more than 150 customers across six continents.
Get Started
Organizations of all sizes across all industries are transforming their businesses and delivering on their missions every day using AWS. Contact our experts and start your own AWS journey today.