With travel and hospitality becoming ever more commoditized, personalized experiences are a true differentiator. Companies providing products and services matching a specific customer's tastes and preferences are rewarded with loyalty. Using machine learning (ML) and artificial intelligence (AI) to evaluate customer data has become 'table stakes' in order to assess possible patterns and solutions.
AWS has the most comprehensive set of ML/AI services and ecosystem to deliver personalized experiences – even for companies with little to no prior experience. With AWS, companies can process their data, identify what is meaningful, experiment with algorithms, then optimize a customized, personalization model. This allows companies to make relevant recommendations, or tailored messages, that deliver an enhanced and inspired guest experience. Specifically, Amazon Personalize, an AWS ML service makes it easy for developers to create individualized recommendations for customers using their applications.

Customer spotlight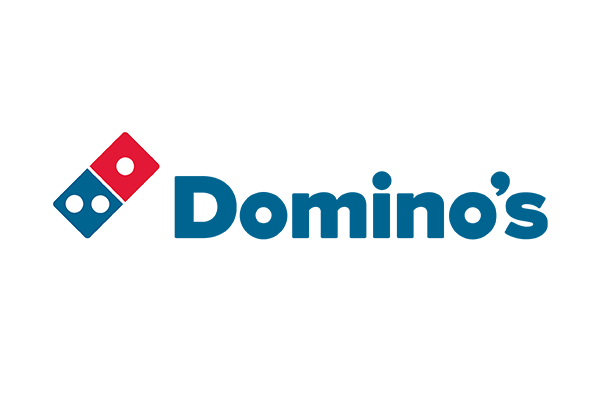 Domino's Pizza
"The customer is at the heart of everything we do at Domino's and we are working relentlessly to improve and enhance their experience. Using Amazon Personalize, we are able to achieve personalization at scale across our entire customer base, which was previously impossible. Amazon Personalize enables us to apply context about individual customers and their circumstances, and deliver customized communications such as special deals and offers through our digital channels."
Allan Collins, Group Chief Marketing Officer - Domino's Pizza Enterprises

Hyatt
Hyatt, headquartered in Chicago, is a leading global hospitality company with a portfolio of 19 premier brands. As Hyatt began to focus on a more premium customer experience, the company sought to improve how it interacts with customers at individual properties and online. The growing amount of customer data created by digital interactions offered an opportunity to better meet the needs and preferences of Hyatt's guests. Hyatt used AWS machine-learning and data-analytics services to make recommendations tailored to each guest, allowing the company to distinguish between leisure and business stays, offer appropriate property recommendations online, and provide room upgrade, spa, restaurant and other recommendations when guests arrive on property. Hyatt's personalized recommendations enhanced the experience of its guests and drove almost $40 million in incremental revenue in first six months of 2019.
"AWS enables Hyatt to deliver on our mission of 'delivering distinctive experiences for our guests'. Our commitment to genuine service and care is what differentiates Hyatt and drives guest preference. Using AWS, we have extended the Hyatt service promise from our physical properties to our digital channels, offering personalized recommendations and experiences for each and every visitor."
SriHari Thotapali, Global Head of Analytics, Hyatt

Subway
The Subway restaurant chain offers guests in over 100 countries quality ingredients and flavor combinations with nearly 7 million made-to-order sandwiches created daily.
"At Subway, guest experience matters. Using Amazon Personalize, we can quickly deliver personalized recommendations for our endless varieties of ingredients and flavors to fit the unique lifestyles of our busy guests. Amazon Personalize lets our team use simple API calls to curate recommendations without requiring machine learning expertise. We are looking forward to continuing to work with Amazon Personalize to provide the best experience to our guests who want to eat fresh. We have already successfully tested using Personalize to provide recommendations to guests making orders from our app, and are excited to expand into personalized app notifications in the near future."
Neville Hamilton, VP Strategy, North America - Subway

Use cases
Personalization using AI/ML
Personalization using AI/ML

Personalization using AI/ML for Airlines & Lodging

Personalization Using AI/ML for Airlines and Personalization Using AI/ML for Lodging show how to integrate the customer information data platform (Single View Of Customer) with the Amazon Personalize engine, and enable interaction with the customer on their preferred communication channel using Amazon Pinpoint. This architecture can be used to reduce the cost of sending emails and eliminate integration costs by consolidating multiple email and SMS vendors by using Amazon Pinpoint.

Videos
Get started
Leading companies in travel & hospitality are already using AWS. Contact our experts and start your own AWS Cloud journey today.