Amazon AppFlow enables you to transfer data between the SaaS applications you use on a daily basis, and AWS services like Amazon S3 and Amazon Redshift. We're adding new integrations all the time; to request a new integration, please complete this survey to provide us with the information we need to consider your request. Learn more about the integrations supported today.

Amplitude
With Amazon AppFlow, teams can connect Amplitude's product intelligence platform to Salesforce, Marketo, and Zendesk. By analyzing behavioral data from Amplitude, in conjunction with CRM, attribution, campaign, and support data, teams can better understand drivers of user engagement, conversion, retention, and monetization. Learn more »

DataDog
Datadog is a monitoring platform, bringing together data from servers, containers, databases, and third-party services to make applications observable. With AppFlow integration, you can to send logs, metrics, and dashboards from Datadog to AWS services like Amazon S3 to create monthly reports or or perform other analysis, instead of doing this manually.

Dynatrace
Dynatrace Software Intelligence Platform collects high fidelity data about the performance of applications, the underlying infrastructure and the experience of all users. With full support for Amazon AppFlow, customers can now easily and securely access and export Dynatrace data into their favorite 3rd party applications. Learn more »

Google Analytics
GoogleAnalytics is a web analytics service that tracks and reports website traffic. Through AppFlow integration, you can automate the flow of data from your analytics account to AWS or other applications for storage or downstream analysis.

Infor Nexus
Infor Nexus makes an on-demand global supply chain management platform that is used by organizations to manage global logistics and trade processes. Through AppFlow integration, you can automatically store supply chain data in AWS or other applications for downstream analysis.

Marketo
Marketo's makes marketing automation software that helps engage customers and prospects. Through AppFlow integration, you can use Marketo data like new new leads or email responses to automatically trigger processes in AWS services or other applications.

Salesforce
AppFlow enables third party applications on AWS to update Salesforce, and vice versa, leveraging Amazon AppFlow's bidirectional and change data capture capabilities. This enables you to easily create automated, and rich data that spans several applications.

ServiceNow
ServiceNow helps companies manage digital workflows for enterprise operations. Through AppFlow integration with ServiceNow, you can store ServiceNow workflow data in AWS, or automatically trigger processes in AWS or other applications, based on changes to ServiceNow workflows.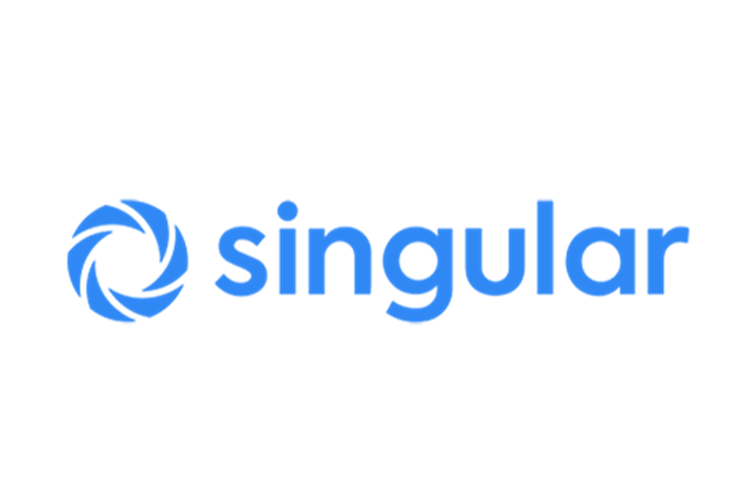 Singular
Singular's Marketing ETL connection with AppFlow enables customers to easily build a dream marketing database with a complete view of marketing performance and ROI. Singular manages 3rd party data connections from all marketing channels such as Facebook, Google Ads, Bing and 2,000+ integrations to collect advertising spend and joins conversions and attribution decisions into a standardized business-ready schema. Learn more »

Slack
Slack is a channel based messaging platform that aligns teams, unifies systems, and drives businesses forward. With AppFlow integration, customers can now easily combine data from Slack with other marketing or sales tools and AWS services for activities like sentiment or trend analysis.

Snowflake
Snowflake equips organizations with a single, integrated platform that offers the data warehouse built for the cloud; instant, secure, and governed access to their entire network of data. Through Amazon AppFlow, customers can seamlessly and securely transfer and perform any transformations to their data from other SaaS services, like Zendesk, to Snowflake for advanced analytics.

Trend Micro
The Trend Micro and AppFlow integration reduces friction for customers distributing data from their Cloud One account to AWS services. This no code capability quickly enables continuous audit automation and gives security teams a way to seamlessly and securely deliver to their development teams data related to security agents. Learn more »

Veeva
AppFlow integration with Veeva Vault, enables Life Sciences companies to extend Veeva Vault capabilities into AWS and take advantage of AWS machine learning tools for automated intelligence across documents and content. For example analyse, transcribe, translate and even tag documents or marketing assets like images, emails and audio files to simplify human based processes and make these actions more cost effective, consistent, reliable and easy to search.

Zendesk
Zendesk and AppFlow make it easy for companies to simply and securely transfer data between Zendesk, AWS, and other SaaS apps in minutes, with absolutely no coding required. For example, a Zendesk admin could better understand the cost to support different product lines by quickly building a flow to pull Zendesk ticket data alongside warranty, and field service data into RedShift. This new integration enables greater agility -- allowing admins quickly adapt integrations to changing business needs. As a result, support teams can do more complex, high-value work faster, and with fewer resources. Learn more »

Check out the product pricing
Visit the Amazon Appflow pricing page.

Learn more

Learn more in documentation
Get a deeper understanding of Amazon AppFlow in the Developer Guide.

Learn more
Start building in the console
Get started building with Amazon AppFlow in the AWS Management Console.

Sign in