Build powerful AI on the most advanced machine learning platform

AWS has removed the barriers to machine learning that have traditionally slowed down developers and data scientists. Amazon SageMaker is a fully-managed platform for machine learning that allows you to quickly and easily build, train, and deploy machine learning models. SageMaker helps you quickly implement AI across industries and use cases—from finance to retail to healthcare and beyond.
Find out why ML practitioners choose AWS for deep learning over other cloud providers. Read the report.

Innovate with choice and flexibility

Amazon SageMaker provides a managed environment for machine learning and deep learning. It includes built-in support for TensorFlow, Apache MXNet, Chainer, and PyTorch, and it allows you to bring any other framework you choose via a container. AWS also offers a large number of pre-trained vision and language services to allow you to add intelligence into any application without machine learning expertise.

Accelerate machine learning

GPUs provide huge gains in machine learning performance. Amazon EC2 P3 instances are powered by up to eight of the latest generation NVIDIA Tesla V100 GPUs to deliver up to 1 petaflop of mixed-precision performance. With P3, you can significantly accelerate machine learning to reduce model training time from days to minutes.

Learn how Toyota Research Institute is improving human lives with advances in AI. Read the blog.
More machine learning is built on AWS than anywhere else
With AWS's broad set of capabilities, more customers have chosen AWS for their artificial intelligence applications than any other cloud platform.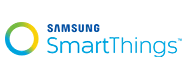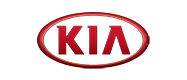 Need assistance getting started?
Contact the Machine Learning Solutions Lab
Talk to our experts at the Amazon Machine Learning Solutions Lab, a program that will help you accelerate your use of machine learning in products and processes. The ML Solutions Lab provides you access to the talent that built many of Amazon's machine learning-powered products and services to accelerate your own machine learning expertise through direct guidance and instruction.