Transit VPC
A transit Virtual Private Cloud (VPC) connects multiple VPCs and remote networks in order to create a global network transit center.

To increase network agility, organizations need to automate data transfer processes and replace legacy routing solutions that add latency and limit bandwidth and availability. Amazon Virtual Private Cloud (VPC) allows businesses to provision a logically isolated section of the AWS Cloud where they can launch AWS resources in a virtual network that they define.
Transit VPCs help organizations transfer data from one Amazon VPC to another, simplifying operations and eliminating the latency issues by peering between resources. A Transit VPC can also add capability and flexibility to Amazon Virtual Private Clouds.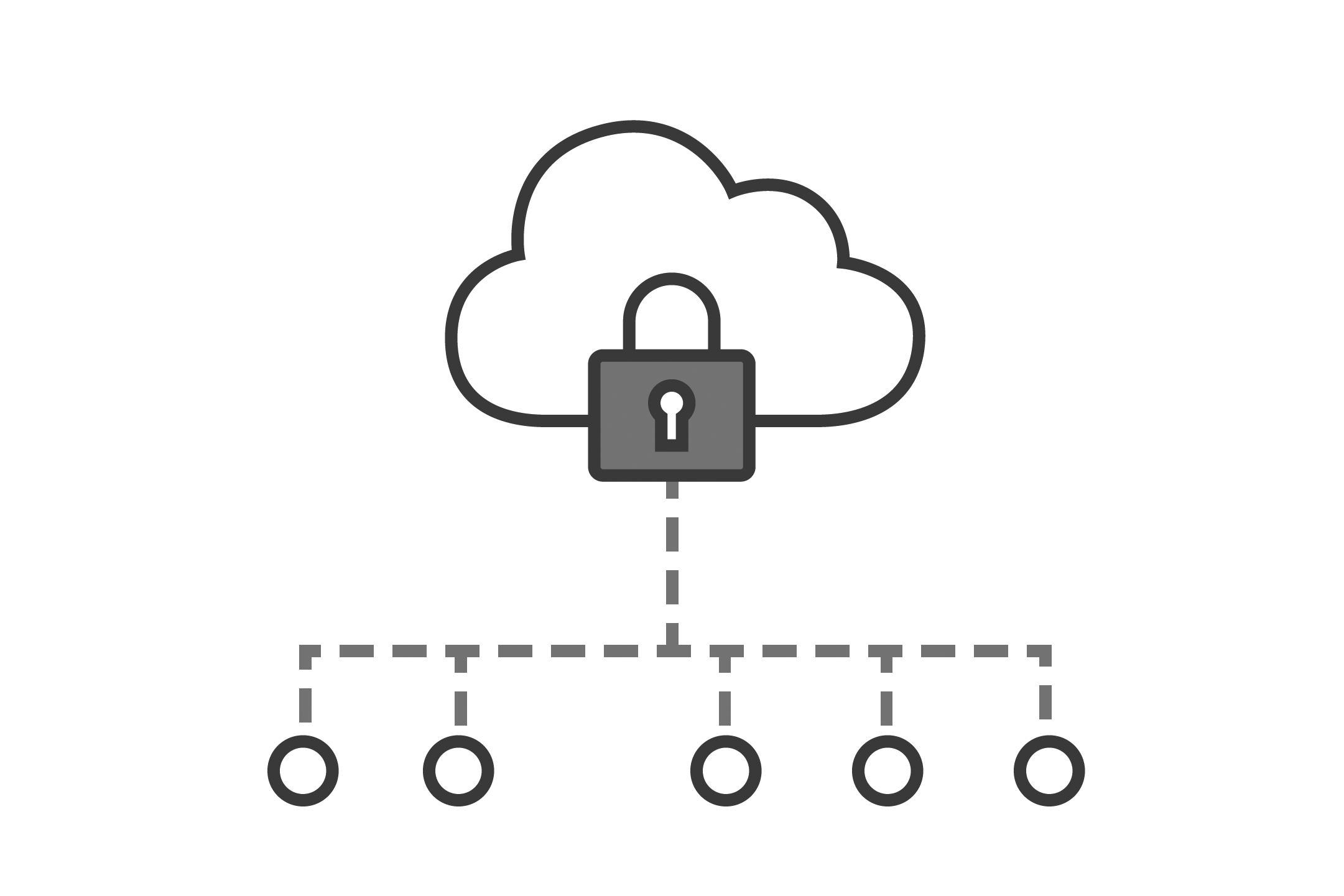 Solutions
Cisco
Cisco CSR 1000V is a multi-service cloud networking platform offering scalable routing features, Virtual Private Network (VPN), stateful firewall, and application inspection for secure data flow between Amazon VPCs.
Cisco CSR 1000V offers:
IP Security, Dynamic Multipoint VPN, Cisco FlexVPN, Group Encrypted Transport VPN, Easy VPN (EZVPN), Security Sockets Layer (SSL) VPN, Zone-Based Firewall, and more
IP Security performance includes t2.medium for up to 250 Mbps., c4.large for up to 500 Mbps., c4.xlarge for 1 Gbps., c3.2xlarge for up to 1Gbps, c4.2xlarge for up to 2.5 Gbps, and c4.4xlarge for up to 4.5Gbps
Familiar Cisco IOS-XE based VPN supports the same commands, tools, and logs as Cisco Integrated Services Router (ISR) and Aggregated Services Router (ASR) platforms
The following diagram details how Cisco CSR 1000V simplifies routing within cloud environments by layering a hub-and-spoke topology.

As one of the world's leading software providers, Infor's success hinges on its software engineers' ability to create as many virtual test environments as needed. However, innovation was constrained by the company's traditional IP networking and overly varied ways to connect to AWS and non-AWS domains.
Cisco CSR 1000V Series enabled Infor to build on its existing Cisco networking foundation to create a transit VPC, allowing the company to turn on and scale out services faster. Launching an application development environment used to take several days, however, it now takes less than an hour.

By shortening development cycles, we can put innovation into the hands of customers much sooner, while accelerating product monetization and time-to-revenue.

- Steve Savage, Global Network Architect – Business Innovation, Infor
Juniper Networks Transit VPC
The Juniper Networks Transit VPC enables data to flow securely between Amazon VPCs. This automated solution streamlines management, which improves connectivity while enabling organizations to connect new network infrastructure in minutes.
Juniper Networks Transit VPC offers:
Core firewall, VPN, Network Address Translation (NAT), advanced L4-L7 security services such as Application Security, Intrusion Detection System (IPS), and cloud grade routing capabilities
Delivers high firewall throughput and low total cost of ownership, enforces security policies, and enables secure and redundant connectivity across your entire network
Enables centralized visibility and management of security policies across public and private cloud environments using Juniper Security Director
Here's an illustration of the relationship between Transit VPC, secure Amazon VPCs, and a corporate data center, as you see in many organizations.


As CBT Nuggets grew, the company split its production and other environments so each had their own Amazon VPC
Routing traffic between the VPCs became time consuming and inhibited productivity. CBT Nuggets found Juniper Networks in AWS Marketplace and used the Juniper Networks Transit VPC as a hub to enable data flow between the spoke Amazon VPCs and on-premises resources. The solution provides dynamic routing and next-generation firewall capabilities.


AWS Marketplace is a digital catalog with thousands of software listings from independent software vendors that make it easy to find, test, buy, and deploy software that runs on AWS.

Related use cases
Protect your data from physical or logical errors, such as system failure, application error, or accidental deletion.

---
A Web application firewall (WAF) helps protect your web applications from common web exploits that could affect application availability or compromise security.

---
Monitor events in your network for security threats and stop threats once detected.

---
Business continuity (BC) and disaster recovery (DR) technologies help businesses resume operations with as little disruption as possible.

---
Protect against data center, availability zone, server, network and storage subsystem failures to keep your business running without downtime.

---
Have questions? Have tips?
We're here to help you get started with AWS Marketplace. Ask for or give advice on the AWS Marketplace discussion forum.
Have questions? Have tips?
We're here to help you get started with AWS Marketplace. Ask for or give advice on the AWS Marketplace discussion forum.