Validate and promote your software products that work with AWS services
The AWS Service Ready Program is designed to validate software products built by AWS Partners that work with specific AWS services. These software products are technically validated by AWS Partner Solution Architects for their sound architecture and adherence to AWS best practices, and market adoption including customer successes.
Attaining an AWS Service Ready designation helps AWS Partners promote their software products globally. Through this AWS validation, you can demonstrate to your customer that your tools or applications help reduce technology risks.

Explore benefits, success stories, how to get started, and AWS Service Ready designations below.
Success Stories
Druva
Druva sees 3x increase in adoption of disaster recovery solution after receiving AWS Service Ready Validation.

Confluent
Confluent uses its AWS Service Ready designations to meet the security needs of customers in highly regulated industries.

Granulate
Granulate helps customers cut cloud costs by up to 60% and reduce response times by 40% through the AWS Service Ready Program.

Partner Testimonials
"The AWS Service Ready Program demonstrates our commitment to help customers leveraging the agility, breadth of services, and pace of innovation that AWS provides. Epsagon's adherence to AWS best practices helped us to improve customers' experience and reduce their TCO by 70%. With Epsagon's seamless integration to AWS Service, microservices customers can now can deploy features 2x faster."
- Nofar Asselman, VP of Business Development, Epsagon
"We have had 300 percent year-over-year growth in revenue for the past two years, and we have seen a tenfold increase in CPU cores for our customers in the past year. We completed two rounds of financing last year, and our AWS partnership helped drive that."

- Tom Amsterdam, VP of Product, Granulate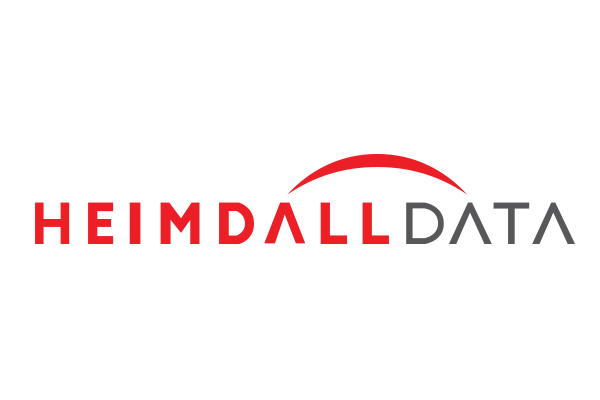 "The AWS Service Ready Program has driven awareness and contributed to impactful revenue for Heimdall Data. Sales of our database proxy grew more than 10x annually. The Amazon RDS solution is feature-rich and easy-to-use. Coupled with being an AWS Partner, it has been a recipe for success."
- Roland Lee, Head of Products, Heimdall Data
AWS Service Ready Designations
Identify the AWS Service Ready designation that aligns best with your software product(s). You may apply for one or more designations depending on which AWS services your software products work with. AWS Service Ready designations are chosen based on various factors including a high customer demand for validated AWS Partners Software Products to help customers solve business challenges on AWS.

Amazon CloudFront Ready Partners provide solutions-focused offerings to AWS customers in the end-to-end media management, security, monitoring and analytics, and content acceleration space. Their offerings help complement and augment existing AWS services to help customers optimize their use of Amazon CloudFront.

AWS Lambda Ready Software Products provide tools and integrations for AWS Lambda, enabling customers to build serverless applications with ease. They provide solutions for application definition, management, and deployment, and solutions that extend and integrate with function runtimes and APIs.
Amazon Linux Ready Software Products
run on and are supported on Amazon Linux. By running Amazon Linux Ready Products, customers can take the full advantage of a low cost, enterprise-grade Linux operating system offered by AWS.
AWS Outposts Ready Software Products
integrate with AWS Outposts deployments to help customers discover products that are tested on AWS Outposts and follow AWS security and architecture best practices.
AWS PrivateLink Ready Software Products
integrate with AWS PrivateLink allowing customers to consume the services privately and securely, ensuring their traffic is not exposed to the public internet. PrivateLink Ready Products can be securely accessed across accounts, VPC boundaries and from on-premises networks, simplifying network infrastructure and enhancing security.
Amazon Relational Database Service (RDS) Ready Software Products include tooling solutions that integrate with Amazon RDS and are designed to manage complex and time-consuming administrative tasks. RDS Ready products also support the use of the Amazon RDS platform as a backend for business applications deployed across seven RDS database engines including Aurora PostgreSQL, Aurora MySQL, PostgreSQL, MySQL, MariaDB, Oracle, and SQL Server.
AWS Control Tower Partners
offer software solutions that complement Control Tower capabilities, including identity management, security for a multi-account environment, centralized networking, operational intelligence, Security Information and Event Management (SIEM), and cost management.
Amazon EC2 Spot Ready Software Products enable customers to take advantage of Amazon EC2 Spot and unlock savings of up to 90% from on demand. Amazon EC2 Spot Ready product integrations are vetted for following AWS Spot best practices and support workload deployments on Amazon EC2 Spot instances.
Amazon SageMaker Ready Software Products help customers seamlessly execute use cases across the machine learning lifecycle. These software products have been validated for following AWS best practices to bring simplicity and ease of use to customers.

Follow AWS Partner Network