S&P Dow Jones Indices, a division of S&P Global, is the largest global resource for index-based concepts, data and research, and home to iconic financial market indicators, such as the S&P 500 and the Dow Jones Industrial Average. They decided to use Amazon Web Services (AWS) in order to better manage their data and provide higher level of service to their customers.

"We needed a tool or a service that had the ability to monitor our database transactions and capture all the data manipulation language (DML) activities performed by users connecting manually to our production database. This is critical to our data security and access control as our database contains highly confidential data. By enabling Database Activity Streams (DAS) on Amazon Relational Database Service (Amazon RDS), it allows the DML audit data to be captured directly into Amazon Kinesis Data Streams (KDS) in near real-time. We were able to build Lambda functions to stream the data from KDS into Amazon OpenSearch Service. Use of AWS Lambda helped us to filter users and accounts in the database that should be part of the audit.


By capturing the data from DAS streams and ingesting them into OpenSearch Service, we have been able to build monthly summary reports that are used by our compliance teams to review user activity. We are currently using DAS on Amazon RDS for Oracle, Aurora PostgreSQL, and Aurora MySQL databases. With the usage of DAS, we are able to accomplish building alerts around suspicious or unauthorized activity in the database and also collect details related to such activities for reporting, review, and justifications needed as part of our audit and compliance regulations."

Shivakumar Bangalore, Senior Director, Head of Database Engineering, S&P Dow Jones Indices

Cornell University is a privately endowed research university and a partner of the State University of New York. In 2016, Cornell Information Technologies moved the university's financial data warehouse from on-campus hosting to AWS.

"We have migrated our financial data warehouse infrastructure to Amazon RDS. This warehouse exceeds 500 million records with approximately 95 million records added annually. While on premises, the production warehouse ran on two physical machines in an Oracle RAC configuration. On AWS, the production warehouse is running on one Oracle RDS db.r3.4xlarge instance and offers equivalent or improved performance for queries and for our business intelligence tools. In making the move, we are now benefiting from the use of a managed database service, leveraging key RDS features, such as automated backups, database snapshots, and automatic software patching."

Gregory Menzenski, Chief Data Officer and Assistant Director, Office of Data Architecture and Analytics, Information Systems, Cornell Information Technologies

The US Department of Veterans Affairs (VA) processes hundreds of thousands of Veterans Appeals each year.

"Our appeals processing system, VACOLS, includes 20 million records stored in an Oracle 11g database. The system is more than 20 years old and is in the process of being modernized. During this time, we need to ensure that the data is securely replicated into the cloud for safekeeping. We're using AWS DMS to replicate the database into an RDS for Oracle database in AWS GovCloud, in a Multi-AZ deployment. This setup ensures that VACOLS data is preserved, secured, and highly available in the cloud, which is a serious win for VA and for our Veterans, who rely on us for the safeguarding of their information."

Alan Ning, Site Reliability Engineer, U.S. Digital Service

Open Universities Australia (OUA) provides distance education and online courses to students in Australia and other countries. In 2012, OUA realized its on-premises infrastructure was not scalable enough to support planned growth and diversification without considerable additional investment. OUA migrated on-premises Oracle databases to Amazon RDS for Oracle and the migration has dramatically simplified OUA's database management requirements. OUA also has been able to reduce the cost of Oracle database licenses using Amazon RDS for Oracle.

"My team has a lot more visibility into costs and can quickly drill down and find out where we might be spending more than budgeted."

Erik van Eekelen, OUA chief information officer
TrueMoney provides digital payment services including a digital "smart wallet" for consumers to store value and spend on e-commerce and digital products to its customers in South East Asia. TrueMoney started its operation in an on-premises data center, which proved to be expensive, labor-intensive, and inefficient. Amazon RDS for Oracle is used to manage relational data of TrueMoney's websites, e-wallet web application, and payment gateways and the service is meeting the organization's target of 99.9 percent availability while regularly scaling to support peak traffic periods.

Kaplan provides higher education programs and professional training courses to more than 1.2 million students globally each year. After the 2012 Tropical Storm Sandy in New York Kaplan migrated its Oracle databases from on-premises data centers to Amazon RDS for Oracle.

"Amazon Relational Database Service (Amazon RDS) allows our DBA team to focus less on the day-to-day maintenance and use their time to work on enhancements. Our goal is to move completely to RDS for all databases for ease of management and resizing capabilities."

Chad Marino, Executive Director of Technology Services

E-reverse.com is the largest application service provider in the Japanese industrial waste management industry. The 2011 earthquake in Japan led E-reverse.com to re-evaluate their Disaster Recovery strategy that previously relied on on-premises data centers. E-reverse.com migrated its Oracle RAC cluster to Amazon RDS for Oracle using Multi-AZ.

"We were able to remove many unnecessary and difficult-to-support in-house implementations, while getting things like automated backups and automated failovers."

Mitsunobu Furuta, Head of IT department

University of Maryland University College (UMUC) is an open-access university serving working adult students pursuing higher education through on-site and online courses. When its legacy applications needed to be replaced, UMUC turned to AWS to build its new analytics platform and several administrative workloads. Amazon RDS for Oracle allowed UMUC engineers to focus on application reengineering while benefitting from database management benefits, such as Disaster Recovery and Backup.

Shine Technologies developed two specialized billing applications for the utilities industry — Network Billing Validation (NBV) and Network Billing Management (NBM).

"Our Oracle database is ten years old and Amazon RDS is a key transformational tool for moving older, legacy applications to the cloud. The hardest part is establishing reliable, protected, and backed-up databases that can handle performance and size. Amazon RDS makes all of this incredibly simple and at very low prices."

Adam Kierce, Principal and co-founder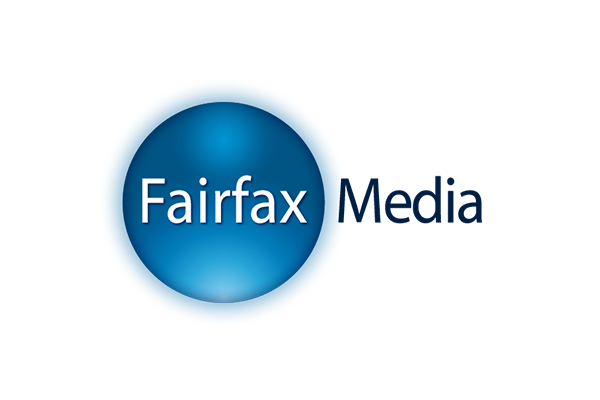 Fairfax Media is a leading Australia and New Zealand multi-platform media company that publishes some of the region's biggest newspapers and magazines.

"We use RDS relational database services to offset some of the burden with managing traditional databases."

Jim Watts, Director of Online Hosting for Fairfax Media

"We reviewed many of the existing and emerging solutions on the market and standardized on Amazon RDS for Oracle due to its superior performance, low cost, and license included licensing model for Oracle Database Standard Edition One. MarketShare enables Marketers to build sophisticated models and provide them with customized forecasts, simulations, and optimization models. These require the application to run sophisticated OLAP queries interspersed with large scale updates. Amazon RDS for Oracle helps bring scalability and cost effectiveness to this environment."

When UK retailer Shop Direct needed to increase its website availability, the company moved its e-commerce platform to AWS. As a result, Shop Direct was able to handle record Black Friday orders of nearly 10,000 orders/hour. ShopDirect uses RDS to host their Oracle databases.
Learn more about product pricing
Amazon RDS is free to try. Pay only for what you use. There is no minimum fee.
Learn more

Sign up for a free account
Instantly get access to the AWS Free Tier.
Sign up
Start building in the console
Get started with Amazon RDS for PostgreSQL in the AWS Console.

Sign in