Now more than ever colleges and universities are concentrating on Information Technology to drive student success and address concerns about the costs, value, and outcomes of higher education. On-demand compute, storage, and database services help higher education, K-12, and Research IT teams build secure environments for mission-critical applications, freeing them to focus on student success.
The AWS Competency Program has vetted, validated, and verified the partners below as having demonstrated success in providing specialized solutions aligning with AWS architectural best practices to help support teaching and learning, administration, and academic research efforts in education.
---
Solutions that bring innovative teaching and learning technology to help educators adapt to new standards, personalize learning, and deliver new and exciting digital learning experiences to students.

Alfresco is a leading enterprise open source provider of process and content services platform focused on making business flow quickly, seamlessly, and intelligently.
Alfresco on AWS provides an open, flexible, and highly scalable platform with capabilities to manage and distribute education materials, textbooks, trainings, videos, and interactive online exams to K-12, higher education, professional, and library markets worldwide.
---
Blackboard Learn is a full-featured learning management system that brings online education to students
We deliver innovative education technology and services that help schools, districts, institutions, and companies drive student success. Our comprehensive suite of solutions and services enables our customers to both meet the needs of today's learners and drive institutional performance. Blackboard solutions are in use by more than 100 million users worldwide.

---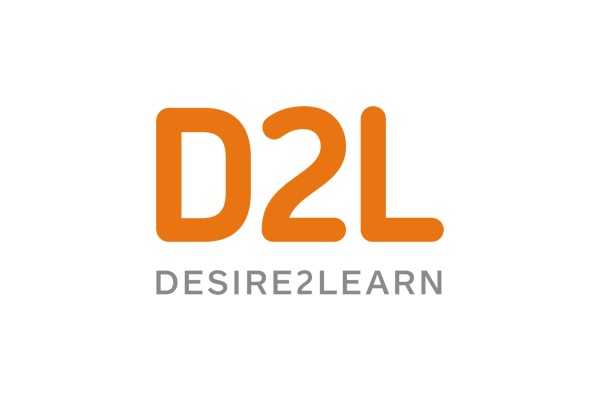 D2L is a software leader that makes learning experiences better. The company's cloud-based platform, Brightspace, is easy to use, flexible, and smart.
With Brightspace, organizations can personalize the experience for every learner to deliver real results. The company is a world leader in learning analytics; its platform predicts learner performance so that organizations can act in real-time to keep learners on track. Brightspace is used by learners in higher education, K-12, and the enterprise sector, including the Fortune 1000.

---
Next-generation lecture capture solution that transforms classrooms into learning communities.
Echo360 combines video, engagement, and analytics into one unified experience that measurably increases student success. Instructors can capture video, record instruction, and engage students in new ways with interactive activities tied to content.

---
eThink Education provides a fully-managed eLearning solution to empower organizations to maximize their learning initiatives.
eThink Education provides a high-touch, unlimited support, and cloud-hosted solution for the open-source Moodle and Totara Learning Management Systems. Managed by experts, eThink's total solution provides a dynamic and customizable platform to meet specific institutional and organizational needs for clients in various industries including Healthcare, Education, Government, Nonprofit, and Corporate. In addition to custom content solutions, eThink offers LMS and eLearning trainings through eThink Academy.

---
Canvas is the 21st Century Learning Management System. It's adaptable, reliable, customizable, easy to use, mobile, time-saving, and most importantly, it gets used. Every last feature is crafted to save you time.
Canvas isn't just a product. It's a breath of fresh air. It's an educational revolution. It's a powerful new way to–pardon our optimism–change the world. And, yes, there's an industry-pushing learning management system used (and loved) by millions of passionate students and teachers in there too.

---
Kaltura is a SaaS solution used by thousands of schools globally. It offers a live virtual classroom, combined with an on-demand platform to create, edit, and manage all school videos.

---
Remind is a classroom messaging app that helps teachers reach students and parents where they are.
Teachers use Remind to send messages to any device—without sharing personal information. By connecting school communities with fast, effective communication, Remind makes it easy for everyone to succeed together. More than 20 million people actively use Remind in 90% of school districts in the United States.
---
Schoology brings together the best K-12 learning management system with assessment management to improve student performance, foster collaboration, and personalize learning.
---
Watermark provides innovative technology you can trust to empower higher education institutions with better data to improve learning.

---
Solutions that assist educational institutions to operate efficiently both on-campus and online. Technology that empowers educational institutions to gain better visibility into IT operations and assist with regulatory requirements.

---
Accelerate your digital journey. Acquia provides trusted technology, services, and partnerships to fulfill your appetite for innovation and surpass your customers' expectations.
Colleges and universities use Acquia to harness the power of Drupal and tell their unique campus story through the platform built for innovation. Acquia Cloud and Acquia Cloud Site Factory enable institutions to better support student outcomes in real time.
---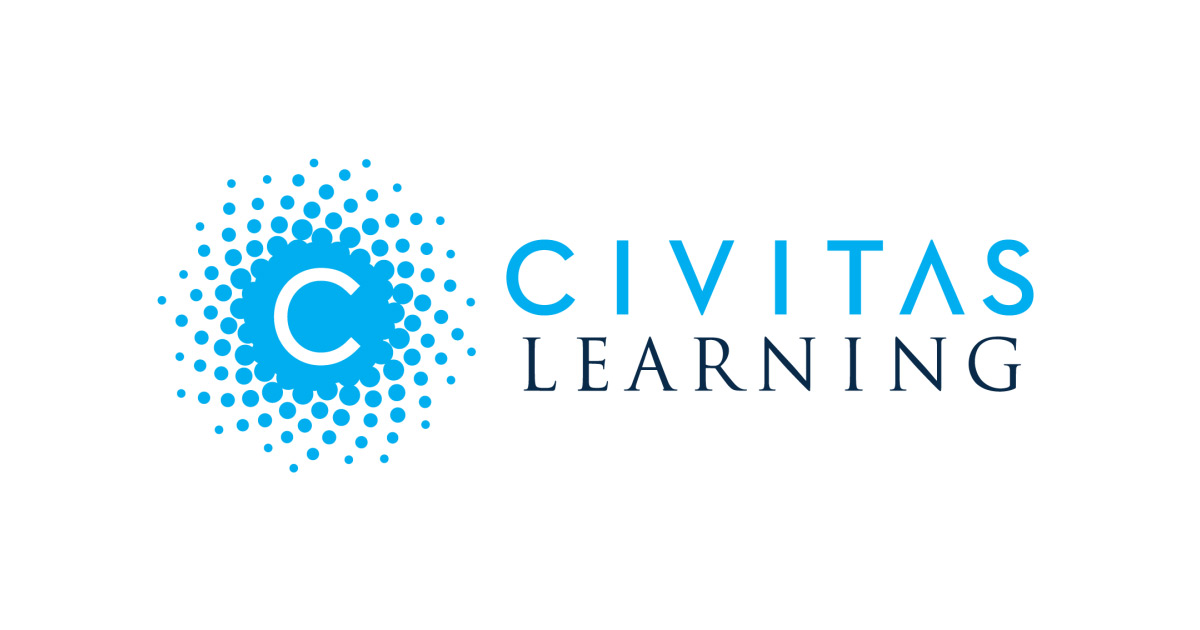 Student Success Intelligence Platform

Civitas Learning's platform provides transformative decision-support through Outcomes Analytics for administrators, advising, and coaching for front-line campus stakeholders, and planning and engagement for students. Together with our institution partners, we commit to improving student outcomes.

---
Fuel ongoing academic and research activities without sacrificing security or availability.
CloudHealth eliminates challenges associated with cloud complexity, security, and scale, as education institutions strive to provide greater levels of support for teachers and students by leveraging cloud infrastructure.

---
CrisisGo's comprehensive safety platform improves safety, reduces risks, and increases peace of mind through advanced emergency communications and response technology. CrisisGo makes safety accessible by saving the valuable time it takes to respond to emergencies.

---
Ellucian's cloud solutions drive institution-wide efficiencies in higher education and help faculty.
Ellucian provides software and services that run higher education institutions around the world. From student information systems, to HR and Finance, to the full student lifecycle and campus-wide data integration – we underpin both operational and strategic processes that enable students to succeed.

---
Unlock efficiency and achieve financial peace of mind.

Built for K-12 HR, Finance, and Payroll, Frontline's ERP software makes exceptional organizational management a reality.

---
Relay by Lightspeed Systems is a cloud platform for filtering, managing, locating, and reporting on mobile devices. Lightspeed's AI database makes it easy to set granular policies, flagging and alerts help keep users safe, Smart Play allows only appropriate YouTube, and Classroom empowers teachers.

---
Preservica Cloud Edition, hosted on the AWS Cloud, is an affordable way for Education institutions to protect and future-proof vital digital records without needing to invest in local servers, storage, or IT resources.
Preservica's active digital preservation software is trusted by over 120 large and small organizations around the world including the Curtis Institute of Music, Yale University, The University of Manchester (UK), and over 35 other colleges and universities. Preservica was also recently selected to provide digital preservation software and expertise to support the development of a new Jisc Research Data Shared Service of UK universities.

---
Build Amazing, Secure, Feature-Rich Websites and Web Experiences for Education
Digital professionals at leading academic institutions trust Solodev to realize their most creative ideas online. Designed for education, Solodev is the only Web Content Management System (WCMS) that gives you complete freedom and control over your school's universe – with solid security, scalable AWS cloud hosting, and 24x7 U.S.-based support that always has your back.
---
Splunk helps educational institutions harness their "institutional intelligence" and gain insights they could not before.
Splunk is a leader in operational intelligence. For C-level leaders in Educational Institutions who seek to ensure a safe, connected campus and successful student experience while reducing risk, Splunk offers an Institutional Intelligence platform that drives informed decisions (strategic and operational) for resilient, optimal, and secure operations that facilitate these objectives.
---
TechnologyOne's commitment to innovation ensures that their software provides a simple and engaging experience for students and staff, reducing the administrative burden by delivering up to 80% pre-configuration for most organizations.
TechnologyOne's deep industry expertise delivers an enterprise-wide solution for education, delivered as Software as a Service (SaaS) in areas such as: recruitment, engagement and admissions, student self-service and administration, property and campus services, finance and procurement, document management, research management, and business intelligence.
---
TERMINALFOUR provides a unique digital engagement and web content management platform for Higher Education.
TERMINALFOUR's vision is to enable universities and colleges to create targeted digital marketing campaigns and clever engagement strategies to attract and retain the best students.

---
Partners that provide managed procurement services to Educators, helping them position their organization to efficiently take advantage of the benefits of the cloud.

Strategic Blue is an AWS Solution Provider and Channel Reseller offering advanced cloud procurement, finance, billing, and pricing.
Strategic Blue provides financial intermediation to education and public service to help them buy cloud while following their standard procurement practices.
---
Partners interested in listing their Education product, solution, or practice must have achieved the AWS Education Competency through the AWS Competency Program.
To learn more about the Competency Program and apply for the Education Competency, click here »
---