Amazon CloudFront is a content delivery network (CDN) that accelerates delivery of static and dynamic web content to end users.
CloudFront delivers content through a worldwide network of data centers called edge locations. When an end user requests content that you're serving with CloudFront, the request is routed to the edge location nearest to the end user with the lowest latency.
CloudFront delivers content by leveraging the AWS global network that connects AWS edge locations to AWS regions. Moving the network traffic along the AWS network reduces latency and improves your application's security posture. Increase the reliability and availability of your web applications by having copies of your files cached at multiple edge locations across the globe.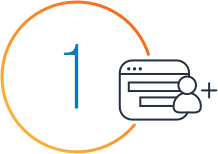 Log in to AWS to setup CloudFront

AWS Free Tier includes 1 TB data transfer out. 10,000,000 HTTP and HTTPS requests plus 2,000,000 CloudFront Function invocations each month.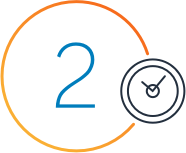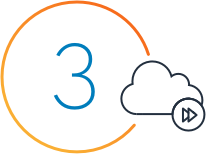 Start delivering content faster

Amazon CloudFront Tutorials
Below you can find several CloudFront tutorials. They will help you explore the benefits of using a CDN, how to use CloudFront with different applications and how to employ powerful CloudFront functions.
Amazon CloudFront
---
Deliver content and decrease end-user latency using CloudFront

Amazon CloudFront
---
Set up an Amazon CloudFront distribution for Amazon S3 to make your website load faster

Amazon CloudFront
---
Improve user experience and accelerate site responsiveness by using CloudFront

Amazon S3, CloudFront, Route53
---
Host a simple personal or marketing website on AWS

Amazon CloudFront
---
Redirect users to different URLs and return custom response headers

Amazon CloudFront
---
Write lightweight functions in JavaScript for high-scale, latency-sensitive CDN customizations

Amazon CloudFront
---
Create and add simple Node.js functions that run in CloudFront

AWS Training: Amazon CloudFront free online courses
AWS offers free online courses to help you learn how to architect solutions using Amazon CloudFront.
Learn more by browsing the training options below and visit here for all Amazon CloudFront courses.
AWS Networking
---
An overview of available network services and common use cases using these services

Amazon CloudFront
---
Create and configure an Amazon CloudFront Cloud Distribution Network

Amazon CloudFront
---
Analyze response headers, monitor distributions, resolve common issues

AWS Networking
---
Accelerate your static website, and improve your user's experience

Amazon CloudFront, Elastic Transcoder
---
Use Amazon CloudFront to deliver a dynamic (multiple bit-rate) stream to a connected device

Amazon CloudFront
---
Distribute a dynamic website with Amazon CloudFront

Amazon CloudFront, S3
---
Use AWS Cloud Development Kit to deploy a static website hosted in Amazon S3 and exposed through Amazon CloudFront

Amazon MediaLive, MediaStore, CloudFront
---
Create a live streaming video workflow using AWS Elemental MediaLive, AWS Elemental MediaStore, and Amazon CloudFront

Introductory Amazon CloudFront Videos
Additional resources
Documentation & downloads
---