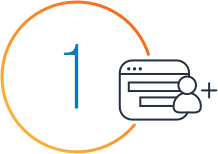 Set up and log into your AWS account

AWS Free Tier includes 50GB data transfer out, 2,000,000 HTTP and HTTPS Requests with Amazon CloudFront.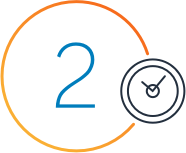 Learn with 10-minute tutorials

Deliver content faster with Amazon CloudFront.
Events
AWS monthly webinar series
Learn more about Amazon CloudFront new features and capabilities in one of the upcoming AWS Online Tech Talk.
The AWS Online Tech Talks is a selection of live online presentations that cover a broad range of topics at varying technical levels. These tech talks feature technical sessions led by AWS solutions architects and engineers, live demonstrations, customer examples and Q&A with AWS experts.
Find your next session here.

10-minute tutorials
Amazon CloudFront
---
Deliver content and decrease end-user latency using Amazon CloudFront

Amazon CloudFront
---
Set up an Amazon CloudFront distribution for Amazon S3 to make your website load faster

Videos
Learn how Slack improved their API security and realized an approximately 300ms faster response time with Amazon CloudFront. In the video, Alex Graham, Sr. Operations Engineer from Slack, talks about how his team uses Amazon CloudFront to accelerate their API globally, and how it gives them flexibility to apply various security measures at the edge.
Learn what a content delivery network (CDN) such as Amazon CloudFront is and how it works, the benefits it provides, common challenges and needs, performance, recently released features and examples of how customers are using CloudFront. You will also learn about recustomizing content delivery through Lambda@Edge - a serverless compute service that lets you execute functions to customize the content delivered through CloudFront.
In this tech talk, you will learn how Dow Jones implemented an innovative architecture to meet their Software Security Framework, using services such as Amazon CloudFront, AWS Shield, AWS WAF, and AWS Lambda. You will learn how you can use AWS services to architect a secure software environment for securing legacy and new applications alike. Join Kamal Verma, Sr Principal Engineer at Dow Jones, for a deep dive into their implementation, and some of their key learnings.

In this re:Invent session, you will learn how customers can move significant workloads they previously managed with server fleets to truly serverless website backends. Sentient Technologies, an artificial intelligence technology company, will share how they use Lambda@Edge for solving various use cases such as leveraging AI to improve customer engagement and uplift website conversions, and many more.

In this re:Invent session, hear engineers from Amazon Prime Video and Amazon CloudFront discuss how they have architected and optimized their video delivery for scaled global audiences. Topics include optimizing the application and video pipeline for use with content delivery networks (CDN), optimizations in the CDN for efficient and performant video delivery, measuring quality, and effectively managing multi-CDN performance and policy.

In this session, you will learn about different perspectives on how to build global applications for scale, performance and availability. TrueCar will share how they moved internet operations off premises from their datacenters to the cloud in AWS. Disney Streaming Service will dive deep into how they are leveraging Amazon CloudFront and Lambda@Edge to enable their content APIs to perform at scale through dynamic original selection, latency reduction through the usage of edge caching, and guaranteeing high availability.

This is a practical demo-driven session where you will learn about the best practice to protect applications on AWS. We will give an overview of the threats on AWS, discuss why perimeter defense helps with these threats, and discuss some key techniques that use services such as Amazon CloudFront, Route 53, and WAF to protect your web applications. Lastly, you will learn about the best practices to protect different types of applications - Web/APIs, TCP-based, or Gaming.

In this session, you will learn how to increase your organization's agility by diving deep and discovering how Amazon CloudFront integrates with other services to accelerate your DevOps workflows. Along with Realtor.com, we will cover the four main areas of DevOps with customer success stories.
This session walks through multiple examples of web applications that use the serverless programming model for authentication, customization, and security to address the question of how to design and deploy intelligent web applications with Lambda@Edge and Amazon CloudFront. David Von Lehman from Aerobatic joins us for a discussion around how they used Lambda@Edge to reduce latency and cloud costs for their customer's websites.

Additional resources
Documentation & downloads
---