Media and Entertainment
Gaming
E-Commerce
Social Media
Security
Digital Advertising
EdTech
Fender Digital
Fender Digital is a new division making apps, websites, platforms and tools to compliment the guitars, amps and audio gear that Fender makes. Their mobile subscription based app Fender Play, allows any person to learn how to play a guitar or Ukulele by leveraging AWS serverless technologies like AWS Lambda, Amazon DynamoDB and Amazon CloudFront. Watch the video. >>

Desire2Learn
Desire2Learn (D2L) is a software company that makes learning experiences better. The company's cloud-based platform, Brightspace is used by learners in higher education, K-12, and the enterprise sector, including the Fortune 1000. D2L has operations in the United States, Canada, Europe, Australia, Brazil, and Singapore. D2L uses Amazon CloudFront as its global content delivery network (CDN) for all applications. Learn more. >>

Code.org
Code.org is a non-profit dedicated to computer programming education. The organization offers coding programs and tutorials on its website and advocates for computer science curriculum with federal and local organizations. Code.org uses Amazon CloudFront to deliver content from AWS edge locations to users, allowing for further reduction of load on front-end servers. Learn more. >>

Financial Services
Intuit
Intuit is a leading provider of financial management software for consumers, small businesses, and accounting professionals. The company is using Amazon CloudFront for its content delivery network (CDN). Watch the video to learn more. >>

Intuit Mint
Intuit Mint is a free personal financial management service used by more than six million consumers in the United States and Canada. The service connects a customer's financial information—such as bank accounts, credit cards and bills—and presents the information in a single place. The organization employs Amazon CloudFront, a global content-delivery network (CDN) service designed to speed the delivery of websites and other web assets, to deliver its content. Learn more. >>

Macquarie Bank
Macquarie is a diversified financial group based in Australia providing clients with asset management and finance, banking, advisory and risk and capital solutions across debt, equity and commodities. Macquarie Bank has transformed their DEFT digital platform. DEFT is a payment and account receivable platform that processes millions of transactions & billions of dollars per year. This system evolved from an architecture based on Amazon ELB and Amazon EC2 to a serverless architecture largely at the edge, leveraging Amazon S3, AWS Lambda@Edge, Amazon CloudFront, AWS WAF and AWS Shield. Watch the 'This is My Architecture' video.>>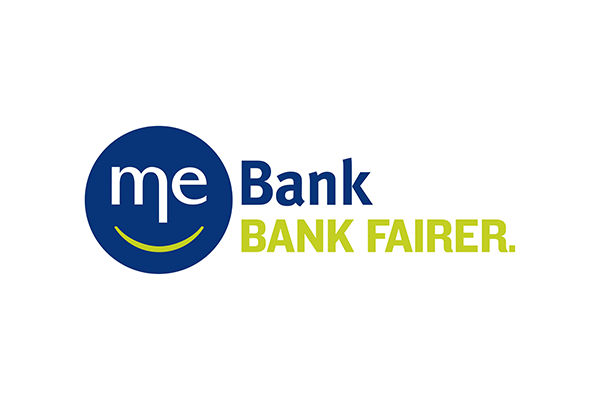 ME Bank
ME Bank is a fully-fledged retail bank headquartered in Melbourne. The company manages $20 billion in assets and has 800 employees who support 280,000 customers around Australia. Unlike traditional banks, ME Bank services its customers through digital channels, and via workplace and mobile bankers. The organization uses Amazon CloudFront, a global content-delivery network (CDN) service to deliver data for its advertising campaigns. Learn more. >>

Health and Life Sciences
Allergan
Allergan is a global pharmaceutical company focused on developing, manufacturing, and commercializing branded pharmaceuticals, devices, and biologic products for patients around the world. The company has migrated more than 400 marketing websites and applications from a traditional hosting provider to AWS. The Amazon CloudFront CDN service was a game-changer, allowing Allergan to migrate from the expensive Akamai CDN. Allergan uses Amazon CloudFront global content delivery network (CDN) to enable strong website performance. Learn more. >>

Enterprise
Marriott International
Marriott International, Inc. is a global leading lodging company with more than 6,500 properties in 127 countries and territories. Marriott wanted to create a simple yet effective video delivery solution that would enable its employees around the world to watch a live stream of the Awards of Excellence (AOE) ceremony honoring noteworthy employees. The solution leverages Amazon CloudFront global content delivery network (CDN) for an efficient delivery of both the website and video worldwide. Marriott is also using AWS Elemental Media Services and several other AWS services. Learn more. >>
Canon
Canon's Office Imaging Products division benefits from faster development times, lower costs, and global reach by using AWS to deliver cloud-based services such as Mobile Print. The Office Imaging Products division uses Amazon CloudFront global content delivery network (CDN) to enable better user experience. Watch the video. >>

Public Sector
NOAA
NOAA's mission is to understand and predict changes in climate, weather, oceans, and coasts, to share that knowledge and information with others, and to conserve and manage coastal and marine ecosystems and resources. The organization uses Amazon CloudFront to serve content. "Amazon CloudFront is a powerful tool. We were able to serve up our pages much faster to our users and we had peace of mind, all at a low cost. It is in our toolbox now. We plan to use it this spring for the Storm Prediction Center." Cameron Shelton, Director of Service Delivery, NOAA. Read the blog post. >>

NASA Jet Propulsion Laboratory
NASA's Jet Propulsion Laboratory (JPL) is the premier NASA center for the robotic exploration of space. JPL has sent a robot to every planet in the solar system. NASA/JPL is also leading the way in the adoption of cloud computing across the federal government. Amazon CloudFront is also used to spread traffic to points of presence around the world, thereby reducing latency for international visitors and improving the overall scalability of their web hosting and live streaming. Watch the video. >>

Other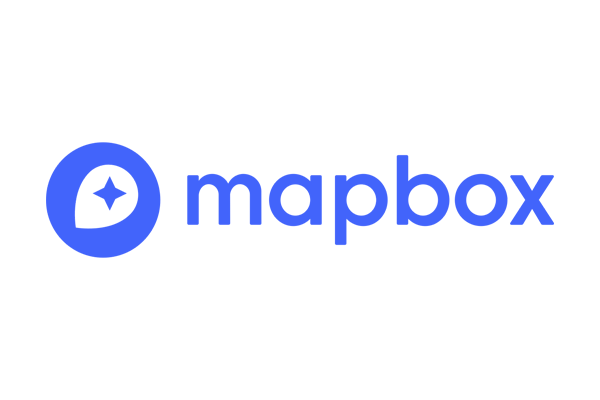 Mapbox
Mapbox can collect 100 million miles of telemetry data every day using AWS. Mapbox provides an open-source mapping platform for custom designed maps that serve more than 250 million end users across 11 countries. The company uses Amazon CloudFront for fast content delivery. Watch the video. >>

Aerobotics
Aerobotics, a startup based in South Africa, offers on-demand drone and satellite analytics to promote healthier farming. "We have been using Amazon CloudFront to deliver our applications to farmers all over the world. Given that we typically serve data in the order of gigabytes, CloudFront has enabled us to roll this out efficiently and quickly. Serving a lot of customers in South Africa, the Edge locations in Africa mean our local client base will be able to access their farm data even faster than before." -Benji Meltzer, Chief Technology Officer, Aerobotics.

Earth Networks
Earth Networks provides consumers and businesses weather and atmospheric data. Millions of users turn to the company's WeatherBug products, which include mobile and desktop apps and the website weatherbug.com.
Earth Networks uses a CDN so that they can provide dynamic and personalized web based content quickly to their users with very low latency and high performing response times. Specifically, they need to be able to provide local information to the end user, in near real time, and need a CDN that allows them to adjust things like time to live, query strings, and cookie information so that they can pass all that information back to the origin to pull just what the user needs.
"As a provider of weather information at the neighborhood level, there's no way we could use a CDN that did not provide us with both dynamic content and the ability to optimize under things such as query strings, cookies and low TTLS. Our use case spans the entire array of features that CloudFront provides," says Andy Rosenbaum, Director of Web and Desktop Development at Earth Networks - WeatherBug. "One of the challenges we had with our previous CDN is that we needed to have code written that was specific to that CDN, which caused our development costs to be higher. We were able to achieve the same level of performance without having to write customized code. We're seeing about a 50% reduction in cost with an equivalent baseline in performance that we saw with our previous CDN and ultimately we're anticipating about 20% reduction in Amazon EC2 origin instances under CloudFront." Watch the video. >>
Wieni
"Wieni is a Belgium based digital agency working for big media organizations. They design and develop web applications that excel in peak performance and user experience. Amazon CloudFront is an essential part in every application they build. CloudFront helps their clients with database driven content websites to deliver HTML, css, js, images and videos close and with low latency to the end user, and at the same time handle sudden large traffic spikes with ease. Wieni runs 600+ distributions with quite complex cache behaviors, frequently use web application firewalls (via AWS WAF), and use Lambda@Edge for serverless scripting close to the end user. Wieni provides live streaming for some of their clients which is a no-frills setup within CloudFront. We've chosen CloudFront for its dense network of edges and edge caches in Europe, for the foolproof integration with other AWS services, for the ease of setup (which we do exclusively through infrastructure-as-code with AWS Cloudformation), for the free SSL/TLS certificates via AWS Certificate Manager and lastly for the extensive monitoring and logging that helps us track down bottlenecks and malicious behavior."

- Hans Vanderstraeten CTO of Wieni

Vilynx
"Vilynx is a SaaS based company focused on using machine learning technology to help the top media companies better leverage their video assets. Vilynx provides a self learning AI based platform that enables products like recommendations, preview generation, and discovery tools which drive viewership and insights. AWS CloudFront enabled Vilynx to address a key issue in the deployment of services to their broadcast customers. AWS was a best in class CDN solution that scaled seamlessly as Vilynx quickly ramped their customers."

Elisenda Bou, CTO & Co-Founder - Vilynx

Loop24
"LoopSign is a SaaS digital signage solution which streams it's content to different brands of signage screens. After comparing leading cloud providers, we found AWS to have the most favorable offering, both in terms of performance, stability, and price. Especially since content (Images and MP4) is streamed to endpoints all over the world, we found AWS CloudFront to be in a class of its own. By utilizing the possibilities in AWS, we have totally eliminated any issues regarding scalability and cost control."
Tom-Erik Blix, CTO - Loop24

Learn more about Amazon CloudFront
Get details about Amazon CloudFront and Lambda@Edge
Visit the FAQ page

Sign up for a free account
Instantly get access to the AWS Free Tier.
Sign up
Start building in the console
Get started building with Amazon CloudFront in the AWS Console.

Get started