Tutorials
10 minutes
---
Learn how to create a simple table, and add, query, and delete data by using the DynamoDB console.

2 hours
---
Learn how to insert data, run queries, create indexes, and update items by using the Python SDK.

2 hours
---
Learn how to design a data model for access patterns used in gaming apps using DynamoDB.

3 hours
---
Learn how to design a database that can be used to build a mobile app for social networking.

4 hours
---
Learn how to deploy a web application, connect to a database, and analyze user behavior in Python.

Videos
Training
AWS offers free digital training to help you learn the foundations of AWS. Take the Introduction to Amazon DynamoDB course to get an overview, understand use cases, and see a demo from AWS Training and Certification.
Take this free course to learn the basics of DynamoDB and how it differs from traditional relational database management systems. A guided tour and hand-on labs with practical examples lead you through concepts intended for all skill levels, even if you're totally new to database development. This course gives you the necessary skills and knowledge to build scalable, high-performance applications that use DynamoDB.

Designed by AWS experts, this course helps you develop the skills you need for building applications that use Amazon DynamoDB. Through video lectures, demonstrations, and hands-on lab exercises, you'll dive deeply into DynamoDB topics including backup and restore, partition keys, security and encryption, global tables, and best practices.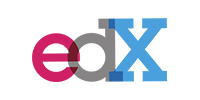 Looking to migrate?
Explore resources to learn more about how to migrate to Amazon DynamoDB.

Learn more

Sign up for a free account
Instantly get access to the AWS Free Tier.
Sign up
Start building on the console
Get started building with Amazon DynamoDB on the AWS Management Console.

Sign in