Security solutions in AWS Marketplace
Leverage AWS services and solutions from sellers in AWS Marketplace to discover, classify, and protect sensitive data.

Maintain a secure environment

Moving production workloads to AWS can enable organizations to improve agility, scalability, innovation, and cost savings — while maintaining a secure environment. AWS Marketplace offers security industry-leading products that are equivalent, identical to, or integrate with existing controls in your on-premises environments. These products complement the existing AWS services to enable you to deploy a comprehensive security architecture and a more seamless experience across your cloud and on-premises environments.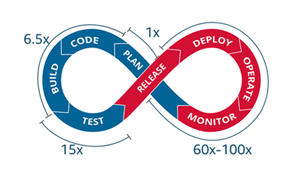 Join this virtual event, hosted by Sounil Yu and AWS Marketplace, to learn about key innovations like Shift-Left in AppSec. Register now »
Pre-event: Structural awareness
→  Identify asset vulnerabilities to manage security risks to your systems.
→ Protect your resources with appropriate safeguards to ensure delivery of critical infrastructure services.

Post-event: Situational awareness
→ Detect the occurrence of security events and understand their potential impact.
→ Respond promptly, recover capabilities or services, and make security improvements based on lessons learned.

Security use cases
Structural awareness

Situational awareness
In this video series, Sounil Yu, creator of the Cyber Defense Matrix, covers the matrix and explains how security practitioners can leverage it to organize their technology. Through practical use cases and examples of relevant solutions available in AWS Marketplace, viewers will discover how the matrix can help cover their entire threat landscape and boost their overall security posture.

Expert help for security
AWS IQ connects you with certified freelancers and consulting firms with deep AWS expertise. Browse pre-defined listings, or post a custom request and get qualified bids.
Why buy in AWS Marketplace?

AWS Marketplace is a curated digital catalog that makes it easy to find, test, buy, and deploy the third-party software you want, with the simplified procurement and controls you need.

Products across 50 Categories
Independent Software Vendors