Cloud security services to protect your business data and applications
Make data protection central to your business
Now is the time to upgrade and modernize your SMB's security needs to protect your most valuable data. By adopting cloud-based security, you can improve physical security and address compliance. If you're not sure where to begin, Amazon Web Services can help your SMB answer these questions:­

How can I achieve the highest level of cloud security?
Can I analyze, investigate, and quickly identify the cause of potential security events­?
What should I do to protect data, applications, and devices?
Who can help me manage my security procedures if I do not have in-house experts?
What actions do I need to take with my IT security to address government regulations?

Read more about how AWS can help secure your data and protect your business.

Security strategies for small and medium businesses
We believe that SMBs should have access to the same level of security as larger organizations. AWS gives you peace of mind with access to top-notch data security and privacy. We operate on a Shared Responsibility Model, where we protect the security of the cloud itself and you're accountable for the files and data stored within it.
Four ways to get started
Learn how to prevent, detect, respond, and remediate security incidents with the cloud. Upskill your team with our free, self-paced security training.
Our comprehensive set of services and features are cost-effective and help businesses make their own decisions on security needs—all without requiring in-house security experts. Use your SMB's AWS account to try our services for free or get third-party support.
1. Evaluate

Evaluate your SMB's cybersecurity procedures

Option 1: Begin with ready-to-use software


Get cybersecurity guidance for your business with pre-built software. It's designed to protect your IT network against ransomware, unintended access, and more.


Option 2: Hire an AWS expert for a security assessment


First, fill out a short form telling us about your security needs. Then, create or sign into your AWS account so the right experts can contact you.


Option 3: Assess the security of your AWS workloads


If you're an existing AWS user, you can automate account security. Obtain an assessment with steps on how to resolve any issues.


2. Manage

Manage data security and access

Securely manage identities and access to AWS services and resources.

Create and manage security keys to help protect your valuable data.


3. Detect and Respond

Detect and respond to security incidents

Continuously monitor your AWS account(s) and workload(s) for unauthorized activity and deliver detailed security findings.


Perform security checks, aggregate all account alerts, and remediate issues automatically.


4. Outsource

Outsource IT security to managed service providers
Connect with an expert
Building a more secure business is smart business. Whether you're just starting your cloud journey, ready to do more, or need inspiration, we're here to help. Schedule a consultation with an SMB expert, hire an AWS Certified freelancer, or find an event near you.

Request data protection pricing
Take the next step to meet cloud security and data privacy goals for your business.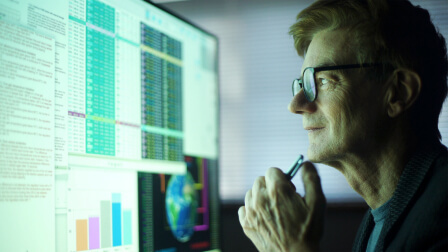 More resources for smarter businesses
Book a free consultation
Let's chat about your specific cloud business and technical questions.
Get project help
Work with AWS Certified freelancers or consultants to find the right solution for your business.

Stay connected to AWS
Learn about special offers, upcoming events, new resources, and more.