Nonprofits / AWS TechAction / ...

AWS TechAction
Empowering nonprofits and credit unions to build, modernize, and scale donor, member, and fundraising solutions on Amazon Web Services (AWS)
No matter your organization's size, scope, or experience using AWS, TechAction offers the resources nonprofits need to enhance donor and member engagement, develop compelling digital experiences, and advance fundraising goals on the cloud.

AWS for Data: Unifying Data to Boost Fundraising Outcomes

Learn how your organization can leverage cloud solutions to enhance fundraising initiatives, donor engagement, and program services, as well as overall organizational performance.

TechAction benefits
TechAction helps nonprofits and credit unions access the resources they need to successfully start, grow, and innovate with AWS. These resources include up to $5,000 in AWS Promotional Credit, access to training and partners, community events and forums, and ready-made solutions as well as content and guidance.
Never miss an update. TechAction is constantly evolving and adding more resources for nonprofits. Stay in the know by subscribing below.
Promotional credits

AWS TechAction credit is AWS Promotional Credit that offset costs associated with launching nonprofit workloads on AWS, as your organization builds towards long-term success. Based on the scope and complexity of your project, nonprofits have the opportunity to receive up to $5,000 USD in AWS TechAction credit. Apply here.

In addition to the TechAction program, we also provide nonprofits AWS Promotional Credit support through the AWS Nonprofit Credit Program, which provides $1,000 USD annually to nonprofits globally. Learn more.



Community engagements

Join our active community of like-minded nonprofit leaders and technologists to share learnings, offer support, and inspire one another with what's possible.

Contribute to conversations on re:Post and learn about upcoming in-person events in your area by subscribing to the TechAction newsletter.


Training and enablement support

Connect with AWS experts, access cloud training and tutorials, and leverage partners, technologists, and ready-made solutions to bring your ideas to life on AWS.
Please review the program's FAQ for more information.

Modernize your fundraising, donor and member experiences
Modernize applications and unify data
Make your data work for you through modernizing your applications and bringing your data together to ensure your employees have a secure, accessible, and shared source of truth.
Unlock actionable insights
Leverage capabilities such as analytics and machine learning to understand and analyze your data, in an automated way, to transform donor and member engagement strategies.
Enhance digital experiences
Delight your donors or members with compelling, easy to use digital capabilities and personalize outreach through data-driven marketing and communication tools.
Engage with your community
Meet your donors and members where they are with multi-channel communication tools such as call centers and AI/ML-driven chatbots and voice technology.
Get inspired by your nonprofit peers
Explore how nonprofits of all sizes and mission areas are using AWS for goals related to fundraising, donor and member engagement.

Featured solutions & technical guidance
Leverage technical how-to resources developed by nonprofit solution architects which will take you step by step through how to launch high value workloads.

Partner spotlight & resources
Browse through a library of cloud-certified talent to help your organization with everything from getting started to maintaining and growing your work on AWS.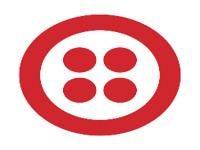 Personalize cross-channel donor and member experiences with Amazon SageMaker, Amazon Personalize, and Twilio Segment

Power your fundraising, donor and member engagement projects with AWS TechAction
Whether you are new to the cloud or an experienced builder, TechAction has the resources you need to delight donors, manage members, and advance fundraising goals.

Get started
Leading companies in Life Sciences are already using AWS. Contact our experts and start your own AWS Cloud journey today.
Subscribe to the AWS Life
Get the latest AWS Life Sciences updates delivered directly to your inbox.
Descriptive CTA »