See how AI on AWS gives fans new insight into stolen base probability

A foundation for deep learning
MLB has been using AWS to collect and distribute game-day stats to enhance the fan experience since 2015, including data from the pitcher, catcher, and runner on stolen base attempts.
Stealing bases with AI
MLB and the Amazon ML Solutions Lab trained a deep neural network to predict stolen base success by using numerous data including runner's speed and burst, catcher's pop time, pitcher's velocity and handedness, lead-off distance, and the game situation.
Scaling with Amazon SageMaker
The model was quickly deployed using Amazon SageMaker, providing sub-second response times required for integrating predictions into in-game graphics in real time, and on ML instances that auto-scale across multiple availability zones.

"Incorporating machine learning into our systems and practices is a great way to take understanding of the game to a whole new level for our fans and the 30 clubs."
- Jason Gaedtke, CTO at Major League Baseball
Major League Baseball (MLB) uses machine learning services on AWS to power Statcast AI — the tracking technology used by MLB to analyze player performance for every game on MLB.com and the MLB Network. In addition, Amazon ML Solutions Lab works with the MLB to continue to enhance viewer experiences with more personalized content for each market and geographic region.

AWS can handle data streams from fluctuating game schedules across the country
MLB can scale down during off days and in the off season
Data can by used for broadcasts, MLB apps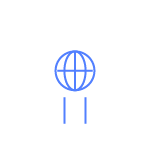 Can ingest, analyze and store 17+ petabytes of data per season
Delivers new ways for fans, broadcasters, and clubs to analyze plays and players
Products powering MLB Statcast AI
Smart statistics with machine learning

After 143 years of statistic tracking through manual processes, it was time for MLB to eliminate this time-intensive practice associated with record keeping, statistics, scorekeeping, game notes, and classifying pitches. MLB turned to AWS due to the broad range of cloud-based machine learning services that enable efficiency and accuracy of managing data and analytics. MLB created Statcast AI Powered by AWS to empower its developers and data scientists to automate these tasks as they learn to quickly and easily build, train, and deploy machine learning models at scale. For example, MLB and Amazon ML Solutions Lab are using Amazon SageMaker to test how well they can accurately predict pitches by evaluating the pitcher, batter, catcher, and situation to predict the type and location of the next pitch. MLB also has plans to leverage Amazon SageMaker and the natural language processing service Amazon Comprehend to build a language model that creates scripts for live games in the tone and style of iconic announcers, such as Vin Scully, to capture the essence of how they would call the game. Read the full press release here.
Whether you're looking for compute power, database storage, content delivery, or other functionality, AWS has the services to help you build sophisticated applications with increased flexibility, scalability and reliability.

---
Learn more about Statcast AI

Watch how Statcast helps Big Papi stay sharp during his retirement.

MLBAM EVP discusses how Statcast transforms America's pastime.