AWS for Sports
The world's leading sports organizations are leveraging AWS to elevate fan engagement, produce insights from performance analytics, create enhanced live broadcasts, and deliver smart venue experiences—all the while enabling more flexibility, lowered costs, and increased return on investment.
New and noteworthy sports updates
AWS is transforming sports
The world's best sports and entertainment organizations use AWS to build data-driven solutions and reinvent the way sports are watched, played, and managed. AWS provides cloud services that are at the core of innovation, athlete optimization, and epic fandom. Whether it's predicting the probability of a catch in real time, or forecasting ticket sales after a winning season, technology is changing the game. And AWS is how.
New ebook: Transforming the business of sports

Benefits
Elevate the fan experience
With over 16 years delivering cloud services to millions of customers, AWS enables sports organizations to deliver high-quality, low-latency, and interactive live sports content directly to fans, enhancing in-venue engagement and incremental monetization opportunities.
Turn data into insights
Sports organizations use data to gain business insights that can maximize ROI, and drive new efficiencies and business models. AWS enables these organizations to analyze their data at scale, and make better, more informed decisions.
Accelerate innovation
AWS is changing the game of sports and helping customers solve true business problems by increasing the pace of innovation, and changing how we collect, automate, analyze, and leverage data for leagues and teams, as well as secondary stakeholders.
Lower costs and increase ROI
With a vast array of services and features, AWS makes it faster, easier, and more cost effective to move existing applications to the cloud and build nearly anything you can imagine. Eliminate technical debt, better link demand with IT costs, and reallocate resources to higher value projects faster.
Customer stories
AWS works with many of the world's leading sports organizations—innovators and pioneers—that expect more from technology partners because great experiences speak louder than words. Learn more about the exciting ways sports organizations are leading fan experiences with AWS.

The NFL scheduling sweet spot: A look inside how AWS delivers a winning schedule
AWS helped the NFL sort through a quadrillion possible options for the 2023-2024 season. Learn about the science—and art—behind finding "the one."

Find out how »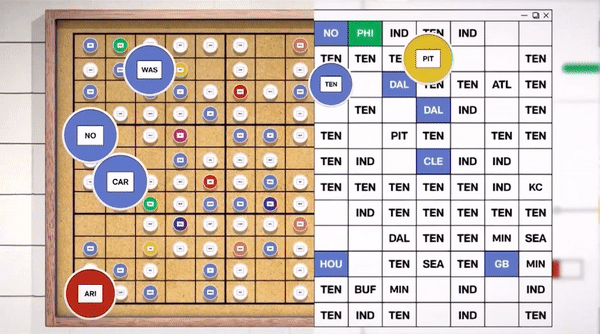 Accelerate sports innovation with AWS
AWS solutions and services provide value across the entire spectrum of sports organizations' IT operations. Explore services and solutions for AWS Sports solution areas.
Fan Engagement
Leverage data to promote, monetize, and deliver personalized experiences for fans.

Explore Fan Engagement »
Performance Analytics
Monitor athlete health and safety and optimize scouting, officiating, and performance.

Explore Performance Analytics »
Next-Gen Broadcast
Run low-latency, high-quality broadcast workloads backed by the most agile, flexible, scalable, and reliable cloud infrastructure.

Explore Next-Gen Broadcast »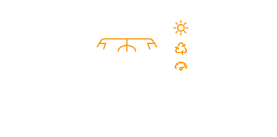 Smart Venue
Drive operational efficiency, sustainability, provide a more captivating fan experience, and maximize the ROI on sports venue investments.

Explore Smart Venue »
IT Transformation
Take the next step into the digital future and modernize front office and business operations while reducing costs.

Explore IT Transformation »
What businesses can learn from sports leagues
How to create emotional connections and build loyalty with your customers

Innovate with key industry partners
Learn about some of our customers
Here are just a few examples of how AWS is helping customers and partners engage their fans, train their teams, and transform the business of sports and entertainment.

Leading Cloud Innovators
Learn how leading organizations across all industries build on AWS to drive innovation at every level of their businesses.
Get started
The world's best sports organizations use AWS to build data-driven solutions that reinvent the way sports are experienced. Contact our experts and start your own journey to the AWS Cloud today.