AWS Executive Insights: UK and Ireland
In the face of political and marketplace flux, and new market entrants disrupting established industries, UK leaders are sharing best practices and transformative ideas in how they are accelerating their digital business transformation with AWS cloud, to deliver new forms of business value and satisfy the evolving needs of their customers.

---
ARTICLE
Great Innovations in British Business
Darren Hardman explores how UK businesses overcome barriers to innovation, and celebrates four British organisations pushing boundaries and embracing innovation to deliver novel customer experience and value.

Ian Massingham
---
Director of Developer Technology & Evangelism, AWS Europe, Middle East and Africa (EMEA)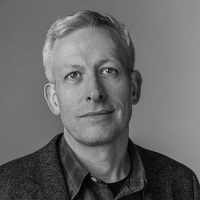 ARTICLE
Securing UK Companies for the Future
With the growing need for robust security practices, Ian Massingham explores how UK companies 'creating a culture of security' are often better placed to innovate and adapt to disruption.

London School of Economics and Political Science
The Transformative Effect of Cloud on Firm Productivity and Performance
Explore the benefits and impact of cloud as a 21st Century digital enabler. Research by the London School of Economics and Political Science, commissioned by AWS, indicates that cloud continues to reduce technology and organisational costs while boosting development productivity by a factor of five in many cases and enhancing ROI.
Director, Global Cyber Security
Emma Smith, Vodafone
Emma discusses security as a business enabler, the evolution of Vodafone's security organization, diversity and inclusion, and maintaining team culture in a virtual environment in episode two of AWS Verified.

Program Director, Cloud Transformation
Keisha Garcia, BP
Keisha discusses how she is leading the BP cloud transformation, the importance of bringing your executive team along the journey, and bridging organizational gaps while navigating change.

Chief Information Officer, UK
Charlie Ewen, Met Office
Charlie describes the talent strategy and leadership development program at Met Office, including the value of using exemplars as a mechanism for inspiring teams across vastly different functional domains.
AWS Executive Insights
Creating an Innovation Culture
Darren Mowry, Managing Director, EMEA Sales (Acceleration and Expansion), AWS, shares some insight on our ways of working at AWS and the wider Amazon family.

CIO and Project Director
Empowering Innovation at Virgin Trains
John Sullivan, CIO and Project Director at Virgin Trains, describes the power of automation and a focus on customer experience.

Conversations with Leaders
Unlocking Business Value with the Cloud
Philip Potloff, Head of Enterprise Strategy, sits down with three cloud leaders to explore how they are using technology and the cloud to deliver business growth and outcomes faster.

AWS Conversations with Leaders Podcast
Leading an Organization Through Cloud Transformation
Keisha Garcia, Program Director Cloud Transformation, BP
Miriam McLemore, Enterprise Strategist, AWS

---
Keisha Garcia, Cloud Transformation Program Director at BP, on how she is leading BP through their cloud journey. Talking with Miriam McLemore, Keisha dives deep on the importance of bringing your executive team along the journey, bridging organizational gaps while navigating change.

---
Looking for more executive insights?
Discover more perspectives from AWS and our global customers on how to approach digital transformation.