AWS Cloud for State and Local Governments
Power more efficient and connected operations to better serve constituents.
Spark data-driven transformation and propel innovation at IMAGINE 2023
This conference brings together leaders from education, and state and local government. Enjoy thought provoking breakouts, working sessions, and networking opportunities. Walk away with new partners, cutting-edge best practices, and a renewed view of what tomorrow's schools and public services could accomplish.
Build a more connected, innovative, and empowered state and local government
State and local governments are making a difference with cost-effective, scalable, secure, and flexible Amazon Web Services (AWS) Cloud infrastructure.

With AWS, even the largest organizations can benefit from the fastest pace of innovation, the broadest and deepest functionality, the most secure computing environment, and proven operational expertise.
How AWS can help
Quickly transform data into actionable insights
With the most complete data management platform and 100+ partner solutions, AWS can help optimize the entire lifecycle of data while reducing costs.
Sophisticated capabilities include:
Data collection, processing, analytics, short-term storage, warehousing, and archiving
Real-time streaming and analytics support
Business intelligence and machine learning tools
How Kansas City saved up to 50 percent on road-maintenance ›
Modernize open source and Microsoft applications
Customers have been running Windows- and Linux-based IT workloads on AWS for 12+ years—longer than any other cloud provider.
Customers choose AWS for:
Higher performance, capability, and reliability
Greater security and identity services
Comprehensive migration support
Lower total cost of ownership and flexible licensing options
Engage citizens with Amazon-created and tested technology
Amazon built technology to engage our customers in a personal and dynamic way across contact centers and through mobile and email messaging. Now, state and local government professionals can use this same technology to create the best possible constituent experience.
Access new IT resources in minutes
Create exciting new user experiences with machine learning and voice-recognition capabilities
Increase your organization's agility with reduced cost and time to experiment and develop

For security and compliance, governments choose AWS

AWS supports more security standards and compliance certifications than any other offering, including PCI-DSS, HIPAA/HITECH, FedRAMP, GDPR, FIPS 140-2, and NIST 800-171. We work to help customers satisfy compliance requirements for virtually every regulatory agency around the globe.
"We can support more than double the number of users every day during morning and afternoon traffic spikes by running on AWS."
⁠— Alysha Nachtigall
Website and Communications Project Manager, MTC 511
View all case studies ›
"We can support more than double the number of users every day during morning and afternoon traffic spikes by running on AWS."
⁠— Alysha Nachtigall
Website and Communications Project Manager, MTC 511
View all case studies ›
Featured content
Explore guides, webinars, blogs, and more for state and local government leaders.

Date (Newest—Oldest)

Date (Oldest—Newest)

Title (A—Z)

Title (Z—A)
No results found
View all state and local government content ›
Resources and documentation
Build with or become an AWS Partner
---
Meet the Executive Advisory Team

Our executive advisors strive to help AWS customers achieve their business outcomes by leveraging the richness of the cloud computing platform to drive the right business solutions, enable the technology ecosystem supporting government, and address changing industry needs.
Take the next step
There are several ways to get started with AWS. Contact us for personalized guidance. Or, explore any of the resources below.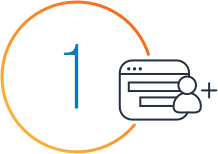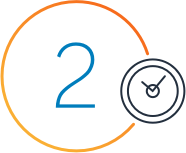 Assess your organization's cloud migration readiness and set a path for cloud adoption success.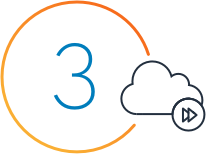 AWS Marketplace
is a curated digital catalog that makes it easy for organizations to discover, procure, entitle, provision, and govern third-party software.
Start building today
Contact our experts for customized guidance to start your AWS Cloud journey.
Keep up to date
Explore the IMAGINE: Government discussion series to hear how state and local governments are innovating for the modern citizen experience.
Learn more ›