Utility Meter Data Analytics on AWS
Gain insights from data from smart utility meters
This Quick Start deploys a platform that uses machine learning (ML) to help you analyze data from smart utility meters.
Built by Amazon Web Services (AWS), this Quick Start is for utility companies and other organizations that are looking to gain insights from smart-meter data. This data comes from meter data management (MDM) or similar systems. Insights include unusual energy usage, energy-usage forecasts, and meter-outage details.
Except for Amazon Redshift, this is a serverless architecture.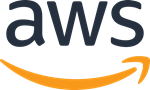 This Quick Start was developed by AWS.
What you'll build

The Quick Start sets up the following:

A virtual private cloud (VPC) configured with a private subnet, according to AWS best practices, to provide you with your own virtual network on AWS.*

In the private subnet, an Amazon Redshift cluster that stores business data for analysis, visualization, and dashboards.
An extract, transform, load (ETL) pipeline:


Amazon Simple Storage Service (Amazon S3) buckets to store data from an MDM or similar system. Raw meter data, clean data, and partitioned business data are stored in separate S3 buckets.
An AWS Glue workflow:

Crawlers, jobs, and triggers to crawl, transform, and convert incoming raw meter data into clean data in the desired format and partitioned business data.

AWS Glue Data Catalog to store metadata and source information about the meter data.

An ML pipeline:

Two AWS Step Functions workflows:

Model training, which uses the partitioned business data to build an ML model.
Batch processing, which uses the partitioned business data and the data from the model as a basis for forecasting.


Amazon S3 for storing the processed data.
Amazon SageMaker for real-time forecasting of energy usage.
A Jupyter notebook with sample code to perform data science and data visualization.

AWS Lambda to query the partitioned business data through Amazon Athena or invoke SageMaker to provide application programming interface (API) query results.

Amazon API Gateway to deliver API query results for energy usage, anomalies, and meter outages.


* The template that deploys the Quick Start into an existing VPC skips the components marked by asterisks and prompts you for your existing VPC configuration.

How to deploy

To deploy Utility Meter Data Analytics, follow the instructions in the deployment guide. The deployment process takes about 30 minutes and includes these steps:


If you don't already have an AWS account, sign up at https://aws.amazon.com, and sign in to your account.

Launch the Quick Start. You can choose from two options:

Amazon may share user-deployment information with the AWS Partner that collaborated with AWS on the Quick Start.


Cost and licenses

You are responsible for the cost of the AWS services used while running this Quick Start reference deployment. There is no additional cost for using this Quick Start.

The AWS CloudFormation templates for this Quick Start include configuration parameters that you can customize. Some of these settings, such as instance type, affect the cost of deployment. For cost estimates, see the pricing pages for each AWS service you use. Prices are subject to change.

Tip: After you deploy the Quick Start, create AWS Cost and Usage Reports to track costs associated with the Quick Start. These reports deliver billing metrics to an S3 bucket in your account. They provide cost estimates based on usage throughout each month and aggregate the data at the end of the month. For more information, see What are AWS Cost and Usage Reports?


This Quick Start doesn't require any software license or AWS Marketplace subscription.