Compute for any workload
Instances, containers, and serverless computing
Millions of organizations run diverse workloads on the AWS compute platform. As the longest-running Gartner Magic Quadrant Leader for Cloud Infrastructure and Platform Services, AWS has been recognized for 12 consecutive years, and is helping organizations like Lyft, Netflix, Coca-Cola, and Moderna lower infrastructure costs and accelerate innovation on the world's most reliable, secure, and capable cloud.


instances for virtually every business need
of all containerized applications running in the cloud run on AWS*
of all Kubernetes workloads in the cloud run on AWS*
Availability Zones that are multiple, physically separated, and isolated
AWS Regions with lower latency, high throughput, and high redundancy
AWS is the longest-running Gartner Cloud Infrastructure and Platform Services (CIPS) Magic Quadrant Leader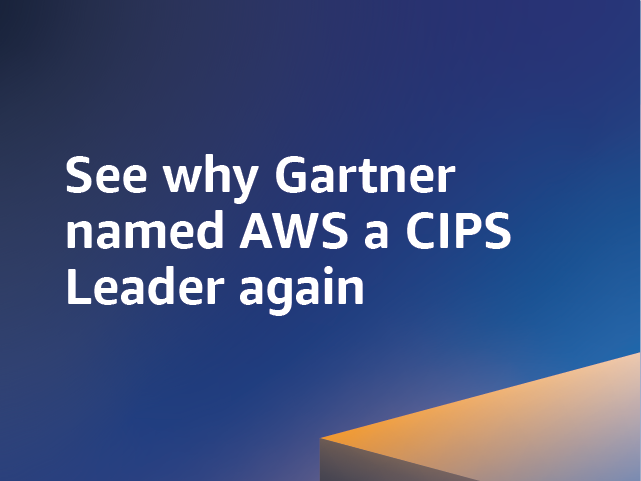 The AWS Nitro System
Regardless if you are migrating apps from on premises or building them natively in the cloud, you can benefit from Amazon EC2 instances built on the AWS Nitro System. The AWS Nitro System enables AWS to innovate faster, further reducing cost for our customers, and deliver added benefits like increased security and new instance types. AWS has completely re-imagined our virtualization infrastructure. Traditionally, hypervisors protect the physical hardware and BIOS, virtualize the CPU, storage, and networking, and provide a rich set of management capabilities. With the Nitro System, we are able to break apart those functions, offload them to dedicated hardware and software, and reduce our costs by delivering all of the resources of a server to customers.
The Nitro System is comprised of three main parts: The Nitro Cards are a family of cards that offloads and accelerates I/O for functions including Amazon Virtual Private Cloud (VPC), Amazon Elastic Block Store (EBS), and Amazon EC2 instance storage, ultimately increasing overall system performance. The Nitro Security Chip enables the most secure cloud platform with a minimized attack surface as virtualization and security functions are offloaded to dedicated hardware and software. Additionally, a locked-down security model prohibits all administrative access, including those of Amazon employees, eliminating the possibility of human error and tampering. The Nitro Hypervisor is a lightweight hypervisor that manages memory and CPU allocation and delivers performance that is indistinguishable from bare metal.
Customers
Expedia

Expedia Group is all in on AWS, with plans to migrate 80 percent of its mission-critical apps from its on-premises data centers to the cloud in the next two to three years. By using AWS, Expedia Group has become more resilient. Expedia Group's developers have been able to innovate faster while saving the company millions of dollars.

Lyft

Lyft uses AWS to move faster as a company and manage its exponential growth, leveraging AWS products to support more than 100 microservices that enhance every element of its customers' experience.


Moderna

"With AWS, our researchers have the ability to quickly design and execute research experiments and rapidly uncover new insights to get potentially life-saving treatments into production faster... AWS's breadth and depth of services are supporting our mission to create a new generation of medicines for patients and are instrumental in our quest to develop a vaccine for COVID-19 and other life-threatening diseases."

Stéphane Bancel

Moderna, CEO


iRobot

The AWS serverless architecture and the ease of use of the AWS services inside it free up developer time to produce business value.


Redfin

By using AWS, Redfin can innovate quickly and cost effectively with a small IT staff while managing billions of property records.


Volkswagen

"Management was easy—it was very simple to upload a machine to the platform and simply adjust sizing according to need afterwards"

Sadao Matsuda
SAP IT Manager, VWCO

Easy to migrate and build apps
AWS provides multiple ways to get you started quickly and easily. Amazon Lightsail offers a simple cloud platform at a low, predictable price. AWS Amplify is a set of tools and services to help front-end web and mobile developers build scalable full stack applications. The AWS Marketplace is a digital catalog with thousands of software listings from independent software vendors that make it easy to find, test, buy, and deploy software that runs on AWS. There are migration tools as well as AWS Managed Services, AWS Professional Services, AWS Training and Certification, and AWS Support to assist along the way. We have the largest and most vibrant partner community including system integrators, ISVs, and SaaS partners.