---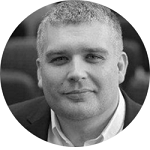 Ebook
Jonathan Allen, Enterprise Strategist, AWS
A common leadership challenge is how to achieve consistency of action and commonality of judgement with everyone across the business. It's tempting to think that everyone starts a transformation journey at the same logical time and place, and it's easy to assume everyone understands the "why" and the "how" of that transformation. As AWS Enterprise Strategist Jonathan Allen explains, even leadership teams that are seemingly aligned never actually have the conversation to align properly and calmly on the why and the how in the clear contextual map of their world their business lives in.

Related content
---
More to explore
---
---
What makes good leaders great?
Hear from other leaders on how they approach driving change.