Conversations with Leaders
AWS Enterprise Strategists meet with cloud leaders from commercial enterprises to the public sector, hearing their perspectives on innovation at scale when it comes to people, culture, and organization. In these conversations, we explore topics such as cultivating next level leaders, dealing with failure, keeping up with the ever increasing pace of technology, and staying inspired.

Conversations with CISOs
Brian Lozada
Chief Information Security Officer, Dataminr (former)

Brian has more than 15 years of experience developing and maintaining information security programs for some of the world's top brands. Before Dataminr and Zocdoc, Brian was the Chief Information Security Officer for Abacus Group, the largest cloud provider within the financial services sector. Prior to joining Abacus, he was CISO at Condé Nast where he oversaw security and risk management for all digital and technology operations. He has also held several senior information security management positions at Sony Music Entertainment and Vonage.

Marten Mickos
Chief Executive Officer, HackerOne

Marten Mickos is the CEO of HackerOne. Previously, Marten served as CEO at Eucalyptus, a cloud software company acquired by HP where he then served as the SVP of the cloud division. Before that, he was CEO of MySQL, an open-source database company acquired by Sun Microsystems for $1 billion in 2008. At Sun he served as SVP of the database division.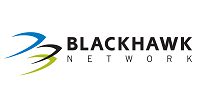 Vijay Bolina
Chief Information Security Officer, Blackhawk Network

Vijay Bolina is the Chief Information Security Officer at a global Financial Tech company based out of the San Francisco Bay Area where he leads security, infrastructure, and corporate IT teams that operate and protect the products and services of one the largest global branded payments network. In his previous life, Vijay worked at Mandiant as an incident responder leading some of the largest data breach investigations in history. Prior to Mandiant, Vijay worked with the defense and intelligence communities in the Washington DC metro area responding to and combating nation-state attackers targeting the US Government and Military.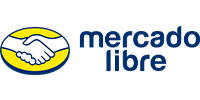 Jorge O'Higgins
Director of Cyber Security (CISO), Mercado Libre

Jorge is Director of Cyber Security (CISO) at MercadoLibre.com, responsible for developing a security strategy for protecting the company's dynamic, innovative, agile and complex e-commerce and fintech ecosystem. He has extensive experience in both the technical and managerial aspects of cybersecurity and fraud prevention, including incorporating security principles into the software development lifecycle, cloud security, incident response and compliance of PCI, PII and SOX.

Conversations with CIOs and CTOs
Mohamed Al-Qaed
Chief Executive, Information & eGovernment Authority, Kingdom of Bahrain

Mohamed Al-Qaed is the man behind many of the technological innovations changing the lives of hundreds of thousands of Bahrain residents. He helped to establish the security framework for government information and played an active role in the development of the Government Data Network and Smartcard Infrastructure.

Charles Beadnall
Chief Technology Officer, GoDaddy

Charles is responsible for ensuring GoDaddy engineering delivers a more powerful, integrated experience to customers through the adoption of key technologies and capabilities like public cloud and machine learning. Before joining GoDaddy in 2013, Charles was responsible for ad serving and personalization platforms at Yahoo! Prior to Yahoo!, he held engineering leadership positions at Metaweb Technologies, Verisign and WR Hambrecht + Co. Learn more about customer-centric innovation at GoDaddy »

Ed Smith
Chief Technology Officer, Anthem

Ed Smith is Chief Technology Officer at Anthem Inc., the largest managed healthcare, for-profit company in the Blue Cross and Blue Shield Association. Mr. Smith has more than three decades of experience driving product engineering and technology rationalization across industries. He also is a nationally recognized speaker on enterprise agile and DevOps, data strategy. real time analytics and driving transparency and alignment of investments.

Rob James
Chief Technology Officer, Qantas

Rob James is the Chief Technology Officer at Qantas. Involved in IT and Technology innovation for over 15 years, Rob formerly was formerly CIO (Australia) at William Hill and CTO of Echo Entertainment Group. With experience in software engineering and management, Rob has also been involved with many start-ups and consulting engagements.

Adam Raymer
Vice President, GE (former)

Adam was Vice President of Public Cloud at GE until early 2019, where he held numerous technology roles since 2005 including Principal Technologist, End User Services Leader, and Enterprise Architect. Adam now serves as Executive Director at JPMorgan Chase & Co.

Steve Day
EGM Infrastructure, Cloud and Workplace, National Australia Bank

Steve is responsible for the management of Infrastructure, Cloud and Workplace at National Australia Bank. He has over thirty years of experience managing technology teams of which eight years was focused on building and supporting cloud-based technology. He has passion for building customer obsessed, innovation based cultures within large enterprises.

Ann Carver
Chief Information Officer, Coca-Cola North America

Ann is responsible for IT strategy and customer-centric solution delivery. She has a background in front-office and enabling solutions, e-commerce, business analytics, and business integration initiatives, and has held roles across a broad range of business functions with domestic and global responsibility.

Shaown Nandi
Chief Information Officer, Dow Jones

Shaown Nandi is responsible for Cloud, DevOps, End-User Support, Networks, Infrastructure, and SaaS applications. He has a deep focus on Cloud Services and has led the relationships with Amazon and Google and driven Dow Jones adoption of public cloud. Prior to News Corp, Shaown was a global technology executive at IBM. He managed product development teams in the cloud space, led the NA technical sales teams for Cloud Service, and worked in transformation within the CIO's office.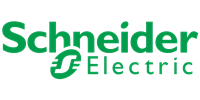 Hervé Coureil
Chief Digital Officer, Schneider Electric
Hervé Coureil assumes the role of Chief Digital Officer for Schneider Electric, a company leading the Digital Transformation of Energy Management and Automation. Prior to his current role at Schneider Electric, Hervé has served as their CIO and has spent over 15 years in finance, business development, and M&A.

Mahmoud El-Assir
Chief Information Officer, Verizon

Mahmoud is responsible for developing and guiding Verizon's technology strategy across the company's internal technical infrastructure. His role includes overseeing Verizon's Data Centers and Cloud Strategy, Information Technology development lifecycle automation, Information Technology Network and Technical infrastructure with focus on transforming employee's technology experience.

Morgan Reed
Chief Information Officer, Arizona Department of Administration

Morgan is a results-oriented leader with a proven track record of inspiring and building strong performing teams. A problem-solver who improves business processes, he is a strategic thinker and decision maker who manages projects to align business goals with technology solutions.

Charlie Ewen
Chief Information Officer, UK Met Office
Charlie is a technology leader with a proven track record of successfully delivering big IT in Blue Chip FTSE 150 retail and public sector organizations.

Podcasts
Jake Burns
Enterprise Strategist
AWS

Mark Webster
Director of Product
Adobe

From the Floor of Executive Summit at AWS re:Invent (1 of 3)
Listen in to part 1 of 3, where we hear from Alison Robinson and Michael Berman–two leaders from top California universities–on their experience and key takeaways from Executive Summit at AWS re:Invent.

Leadership and Lessons Learned (Part 3 of 3)
In the final episode of our 3 part series, Mark shares the lessons he's learned, top challenges he faces as a leader, and how he keeps his team moving forward in a constantly changing environment.

Mark Webster
Director of Product
Adobe

Mark Webster
Director of Product
Adobe

Voice Technology and the Impact on the Business (Part 2 of 3)

Mark is back to discuss the potential business impacts of voice technologies. He explains how the AWS Cloud and Amazon Alexa are enabling employees, increasing the reliability of systems, and creating new capabilities for UX designers.

Potential of Voice Technologies and the Cloud (Part 1 of 3)
In part 1 of a 3 part series, Mark Webster, Director of Product at Adobe, talks about how the Cloud and Voice Technology is changing design and workflow at Adobe, and the overall impact of voice on the end user.

Drive growth, accelerate innovation, and reduce costs
Learn more about Enterprise Cloud Computing on AWS