Julien Groues, General Manager, AWS France, discusses the critical need for the leaders of French organizations to drive digital transformation, laying the ground for a legacy that will be more far more influential and visionary than they could have ever imagined.

---
Within today's economic climate, corporations are looking at new ways to create new business models and improve existing ones. No one can afford to waste any resources on technical debt, when those resources could be applied towards innovation. But removing that ballast – cultural, financial or technical - requires change. And change in any organization of any size is difficult. AWS Enterprise Strategist Mark Schwartz has a particular view on how to overcome those difficulties. As he explains in his ebook "Driving Change from the Top Down," change is often easier to implement when those at the very top of an organization get behind the change effort itself.
With around 55% of IT budgets in France outsourced to external providers, the IT skills gap is an obvious place to start the change process. It has been proved we need to work on two dimensions, one by bringing new, talented people into one part of an organization to galvanize all its other components, and two by upskilling existing staff.
We have found that once about 10% of employees are upskilled, it creates a critical mass and a momentum that extends across the entire team. In that respect, cloud technologies can be a potent change agent, injecting new skills and competencies into an organization that allow leaders to direct change and build teams that are nimble and fast.
As an example, one AWS client—real estate company Nexity, has achieved a huge amount with the cloud, partly due to their philosophy. A three tier approach to transformation that addressed technological, cultural and organizational challenges and allowed the company to develop, in short order, a unique app for property services. Known as Eugénie, this app not only allows building occupants to control their home automation equipment, but also connects them with their neighbours, their property management company, and their neighbourhood through a number of advanced cloud services. This app won the prize "Most Innovative Service" delivered by the IoT Business Hub. In parallel to innovating in new services, Nexity liberated itself from technical debt through a full migration to the cloud, closing all its datacenters. Resources that were liberated from that work were able to refocus on creating value for the company instead of focusing on non-differentiated tasks.
Nexity has become an advocate of the "go faster, be bolder, try things and fail" model. It is still something of an exception among French enterprises but the approach is starting to grow within many other corporations. The challenges Nexity and other leaders have faced and dealt with are common to businesses of all sizes.
As Mark Schwartz explains, leaders in organizations targeting change have two choices: get on board, or get out of the way. Senior leaders' support for transformation should not be seen as a reduction in power even though it is a vote to remove the structures, cultural pillars and practices that support a particular leadership model.
When those structures are repurposed as agents for change, leaders are not side-lining themselves. They are putting themselves at the center of the process and preparing the ground for a legacy that will be more far more influential and visionary than they could have ever imagined before.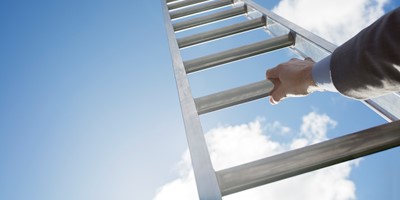 ---
Looking for more executive insights?

Discover more perspectives from AWS and our global customers on how to approach digital transformation.