AWS Fiber Optic Fusion Splicing Training
A no-cost certificate for the jobs of tomorrow
The Amazon Web Services (AWS) Fiber Optic Fusion Splicing Certificate Course is a two-day training course on fiber optic installation and repair hosted in collaboration with Sumitomo Electric Lightwave. This course is intended for anyone who wants to enter the fiber optic industry and professionals who want to learn the fusion splicing skill. Fiber optic cables are the backbone of the modern world, carrying internet, TV, and telephone data. Fiber optic cables are made up of tiny glass tubes, which makes repairing and testing them specialized work.

Students accepted into this no-cost program learn how to install and repair fiber optics and can also take part in a career networking session, allowing participants to meet local employers. Through lectures and hands-on lessons, students learn real-world deployment techniques ranging from hand tools to state-of-the-art automated fusion splicing technology.
Building on the program's early success, AWS intends to expand this program internationally to additional educational institutions and military bases. We are also developing a new introduction to fiber optics through an e-learning class that will serve as a primer for individuals entering the field.
Upcoming classes
Northern Virginia Community College | October 13-14, 2021
Joint Base Lewis McChord | November 8-9, 2021
Blue Mountain Community College | March 2-3, 2022


Past events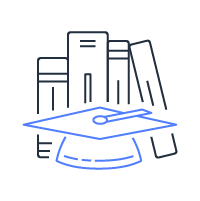 In the news
AWS Fiber Optic Fusion Splicing Certificate
Amazon announced a plan to help 29 million people around the world grow their tech skills with free cloud computing skills training by 2025. The AWS Fusion Splicing Certificate Course is part of that effort. Read the article »