AWS Start-Up Challenge 2010 Regional Semi-Finalists
The judges have spent countless hours scrutinizing the entrants in the AWS Start-Up Challenge 2010 competition and have selected fifteen finalists representing entrants from the Americas, Asia, and Europe. The judges looked at applications, business models, management teams, and use of AWS.
From the group of semi-finalists, seven finalists will be inivited to Silicon Valley for the finale on December 8th where they will compete for the grand prize of $50,000 in cash, $50,000 in AWS credits, and additional goodies such as a year of AWS Premium Support at no charge and some free consulting from the AWS team. Stay tuned for the finalist annincement in the next few days.
We still have a few seats open, so register now if you would like to attend the finale. We've already started to plan for next year's challenge. Please sign up here if you would like to be notified when more information becomes available.
Here are brief descriptions of each finalist in their own words:
The regional semi-finalists from Asia are Cinemacraft, Dialify, Kaggle, LabSlice, and Mediology:
Cinemacraft – Japan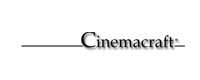 Cinemacraft service enables every Mobile device to be transformed into a IPTV. Our patented compression and format (Prime Streaming Format) combined with our decoder can be used to stream live and Video on Demand to any mobile device on any network. Our service can stream over 2.5G (30 – 60 kpbs), 3G (100 – 250 kbps), 4G (300 – 500 kbps) & Wi-Fi (400 – 1000 kpbs). We currently support over 70 unique GPRS mobile devices (Asia & Emerging markets) & over 200 unique 3G mobile devices including iPhones, iPads, Androids, Windows and Blackberry devices. We provide end to end solution for telecoms & Content holders to deploy Mobile TV.
Dialify – India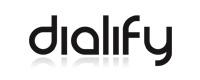 Dialify develops audio games & applications for delivery over all telephony networks making our games ubiquitously available. We believe core voice networks are a powerful medium, capable of delivering complex interactions, data exchange & engaging user experiences. Our products feature – immersive sound stages, interactive gameplay, PvP/PvS & Multi-player interaction models and social engagement – over simple voice calls.
Kaggle – Australia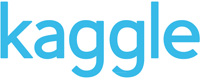 Kaggle provides predictive analytics solutions via global data modeling competitions. Companies, researchers and governments upload datasets and problems, the world's best data scientists then submit solutions and compete for prizes. The result for clients is cost effective and more powerful analytics.
LabSlice – Australia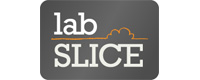 LabSlice allows you to create demos, evaluations and training environments that are stored in the cloud and can be easily shared. We extend the Amazon EC2 cloud to create a self-service and policy controlled lab, where you can share a machine simply by sending an email. Get started with a free trial.
Mediology – India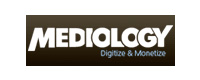 Mediology DigitalEdition is a SaaS platform that enables print publishers to digitize their content, add interactivity to it and then distribute the content via web, mobile and e-reading platforms. The system achieves its massive scale for content digitization and delivery using event centric cloud computing services.
The regional semi-finalists from Europe are Cierzo/SMMART, MobShop, ThirdPresence, Vitaever, and Zoombu:
Cierzo Development/SMMART – Spain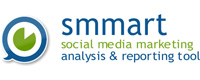 SMMART (social media marketing analysis and reporting tool) is positioned in Spain in the field of corporate social reputation, measuring effectiveness of marketing campaigns, detection of new trends, monitoring of competition in the Internet and is being perceived as an excellent tool used by major companies in the country among which are telecom operators, banks, business schools, handset manufacturers, game makers, political parties, associations, etc. SMMART is evolving into a new concept which we called "Open Social CRM," which combines concepts in monitoring tools, CRM tools, social tools, and a philosophy of open innovation.
MobShop – France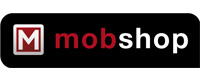 Mobshop offers a new e-commerce solution to fully manage and develop online sales. Mobshop develops its customers' businesses using E-commerce websites, m-commerce, marketplaces and social networks easily, from a single back-office.
ThirdPresence – Finland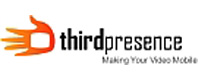 ThirdPresence is the platform for streaming live and on-demand video to all mobile devices. Take any video file or live stream, upload to ThirdPresence and immediately publish in your mobile application or mobile site.
Vitaever – Italy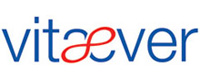 Vitaever is a business unit of Nethical company. It is composed by agroup of technology enthusiasts that wants to innovate healthcare.We are based in Italy but with an international background and an interest in social entrepreneurship for fast growing countries.With Vitaever we help medical organizations to run home healthcare and distributed health services. We use cloud computing and as-aservice model to provide technology to large as well as to small organizations.
Zoombu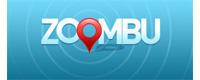 Zoombu is a travel search engine that helps you to find the best door-to-door route from your home to destination by searching thousands of routes across multiple modes of transport (flights, trains, ferries, coaches, car hire, private taxis and more) Zoombu brings together prices and schedules from hundreds of sites, saving users hours of time. Founded in 2008, Zoombu participated in Seedcamp, was voted 'Best Travel Start-up' in 2009 and shortlisted for Innovative Business of the Year 2010 in the UK Startups Awards.
And the regional semi-finalists from the Americas are Compass Labs, Loggly, M-Dot Network, TellApart, and Yotta:
CompassLabs – United States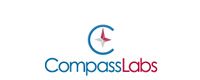 Compass Labs has a team of talented, accomplished individuals with strong expertise in Web and social media technologies, natural language processing, machine learning, artificial intelligence, data mining, and – not surprisingly – complex algorithms. Compass Labs is propelling a paradigm shift in people's online experiences. To support our groundbreaking efforts, we have created an equally innovative organizational structure: flat, non-hierarchical, and designed for optimal collaboration.
Loggly – United States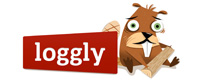 Loggly is a cloud based logging service. Loggly provides a way to collect all the logs from your servers in one centralized location and then quickly search them with an intuitive user interface. Loggly makes it a snap to check up on your application and when things go bump in the night, figure out where things are breaking. It's logging as a service!
M-Dot – United States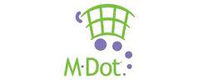 M-Dot's high speed transaction network provides real-time connectivity between Internet and mobile based technologies to in-store retail point of sale systems for the purpose of enabling real-time redemption of digital coupons and incentives. M-Dot's open framework allows retailers and application providers to build applications, which through M-Dot's API, can now connect to retail POS systems for real-time redemption and settlement.
TellApart – United States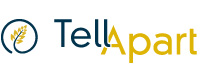 TellApart provides a customer data platform, predictive customer analytics and marketing services to e-commerce companies. We are backed by Greylock Partners and top angel investors and are already working with some of the most well known names in online retail, companies like CafePress, Diapers.com, Hayneedle and many others.
Yottaa – United States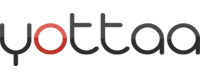 Yottaa makes web sites faster. Based on our cloud service platform, Yottaa enables web site owners to assess, monitor and optimize their web performance. Open and free, give it a try.
Congratulations to all of the regional semi-finalists!
— Jeff;