Leading Cloud Innovators
Learn how leading organizations across all industries build on AWS to drive innovation at every level of their businesses.
FEATURED STORY
Korean Air on AWS
As an innovator in the aviation industry, Korean Air chose to build on AWS to launch its new website and mobile app 90 percent faster than possible with its former on-premises infrastructure. The airline is also developing AWS-powered machine learning tools to create predictive, pre-emptive maintenance for its aircraft fleet.

FEATURED STORY
Verizon on AWS
Verizon is the largest mobile carrier in the US and builds on AWS to provide innovative solutions for its customers such as private mobile edge computing, a commercial 5G mobile network, and support for hybrid cloud architectures with applications such as autonomous mobile robots and hazard monitoring.

FEATURED STORY
Natura on AWS
Natura, a Brazilian multinational cosmetics company, built on AWS to support the international expansion of its operations and business growth plans. Natura engaged AWS Professional Services to perform an AWS Well-Architected Framework Review of its new Global Sales Platform (GSP), resulting in significantly improved performance.

Advertising and Marketing
Financial Services
HSBC
Providing the global footprint and rigorous security customers expect and regulators require.

Healthcare and Life Sciences
AstraZeneca
Building a genomics pipeline using high-performance computing technologies.

Philips
Delivering connections to smart devices and frameworks to analyze healthcare data.

Moderna
Supporting data-driven operations to quickly bring new therapies to market.

Hospitality and Travel
Delivery Hero
Operating a network of brands in 70 countries across four continents, with innovation at the forefront of operations.

Industrials
Toyota
Reinventing the development of connected vehicles while reducing costs up to 80%.

Retail and Consumer Packaged Goods
Sports
NFL
Analyzing millions of data points down to the millimeter with machine learning.

PGA Tour
Using AWS machine learning and analytics to bring fans closer to the course.

More Innovator Stories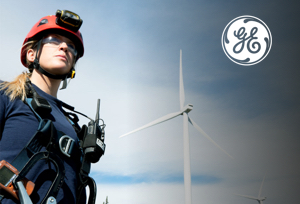 General Electric
Combining engineering with analytics to help people work more efficiently and safely.

Infor
Delivering secure, scalable, innovative, and compliant solutions.

AWS Customer Success Stories
Organizations of all sizes use AWS to increase agility, lower costs, and accelerate innovation in the cloud.
Fix This
Dive deep into customer stories on the Fix This podcast to discover everything from the importance of tracking sharks to exploring AI-driven art.