AWS Management Console for iPhone
Back in January we released our first Management Console mobile app for Android users.
Were now pleased to announce the availability of the AWS Console for iPhone! The app summarizes the status of your EC2 instances, CloudWatch alarms, total service charges, and AWS Service Health. You can view all of your EC2 instances, filter and search for a specific instance, view instance details, and stop or reboot an instance. You can also filter and search for CloudWatch alarms and view CloudWatch metrics to monitor the health of your resources. As with the web-based management console, sign-in is as simple as entering your AWS or IAM credentials.
Here's a tour: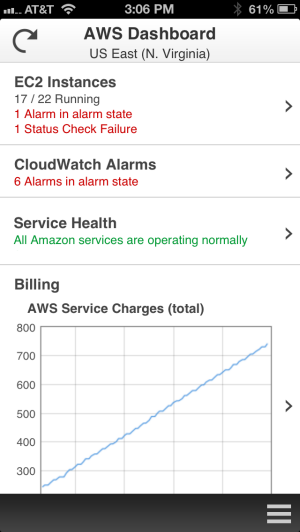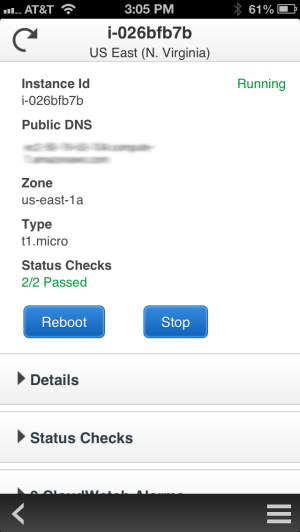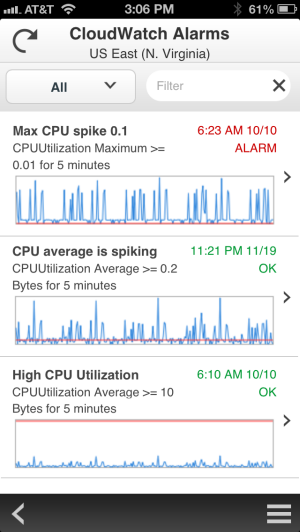 We plan to add support for additional services very quickly, so stay tuned (and use the app's feedback function to tell us what you think).
You can download the console now and get started right away!
— Jeff;