AWS Management Console Support for DB Engine Version Management
We introduced the DB Engine Version Management feature earlier this year to give you control over the version of MySQL running in each of your DB Instances. You can now access this feature from the AWS Management Console. You can create a new DB Instance using any supported version of MySQL: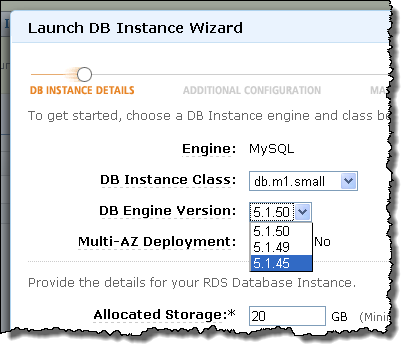 You can also upgrade a running instance to a newer version using the Modify Instance operation: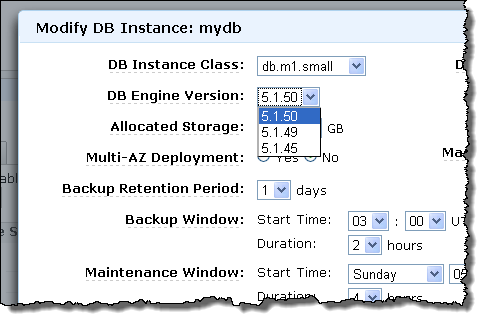 As you can see, you can update your DB Instances to a newer version of MySQL with a couple of clicks. Pretty easy, huh?
— Jeff;