AWS Start-Up Challenge 2011 Finalists and Semi-Finalists
Heres a quick quiz:
What does a social gaming site for young women have in common with a cancer research app?
Not sure? Then how about this:
What does a mobile video app have in common with a car sharing service?
Still at a loss? Fear not – we have uncovered the answer after weeks spent learning about start-ups around world. What do they have in common? The answer is, of course, AWS!
These start-ups are among the finalists selected for the fifth annual AWS Start-Up Challenge. This years contest received submissions from start-ups in far reaching locations, like Seoul, Pune, Dubai, Moscow, Amsterdam, Toronto, Austin, and even our own backyard of Seattle. As in the past, this contest has brought our attention to hot new start-ups with diverse businesses growing on AWS. We are excited to empower these innovative young entrepreneurs and their businesses. Thank you all for entering and for choosing AWS!
To pick the finalists, our team of AWS judges and top tier VCs spent countless hours scrutinizing the entrants and selected finalists from the Americas, Asia, and Europe. These finalists were selected based on their implementation of AWS, originality and creativity of their business, likelihood of long-term success and scalability, and how well their business addressed a need in the marketplace.
Without further ado, were delighted to introduce you to this years winners!
Finalists:
Booshaka
Deputy.com
Fantasy Shopper
FlixLab
Getaround
Intervention Insights
Localytics
The finalists have been invited to San Jose for the Grand Finale on November 10th. Each of the finalists will make a presentation to the audience before facing a Q&A session from our panel of Venture Capital judges. The winners of the top prize ($100,000 in cash and AWS credits) will be announced and the event will conclude with a reception. The event is free, but space is limited and you need to register.
For those of you not in the San Jose area, you may also register to watch the event online starting at 6:30 pm Pacific time. We'll also be on Twitter at hash-tag #awschallenge.
Booshaka

Booshaka is based in Fremont, California. In their own words:
"We focus on fan engagement. We combine the social graph, social actions and game mechanics to help brands and businesses turn their fans into brand evangelists. We simplify relationship marketing for brands and businesses by making sense of large amounts of social data and providing easy to use software-as-a-service solutions."
Deputy.com

Representing Sydney, Australia, Deputy.com is an online business management solution specifically addressing the HR department:

"Deputy.com is a powerful online and mobile platform that engages all staff across your enterprise, builds positive culture and drives business growth."

"Through a range of intuitive and tightly-integrated applications, Deputy ensures that your management team has all the information it needs to make strategic decisions. From the boardroom to the front-line, everyone is kept in the loop and everyone is accountable for their work. Rather than wrapping your business in a tangled web of process, Deputy thrives on lightweight interactions, real-time communication, smart recommendations, and generally getting things done."

Fantasy Shopper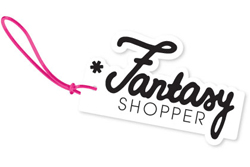 Fantasy Shopper is a social shopping game from Exeter in the UK. In their words:

"We believe we can make social gaming relevant by incorporating real world data to provide users with real world value. Our goal is to centralise, socialise and gamify online shopping to provide a more real world, hedonic experience. Our target market is primarily 16-30 year old females however, our testing has proven that Fantasy Shopper engages a very broad range of user from both genders and all age ranges"

Flixlab


Closer to home, we have Flixlab of Palo Alto, California:

"Even as Smartphones are quickly becoming the camera of choice for most consumers, over 90% of what consumers shoot, particularly videos, remain on consumers phones without being shared. It is a challenge to find the time, energy, and expertise to upload multiple clips, select the best parts, compile footage, and create a high-quality video worthy of sharing with your friends. And, of course, you are limited to using only what you personally shoot.

With Flixlab, people can instantly and automatically transform raw videos and photos from their smartphone, and in a breakthrough social experience even the pictures and video on their friends' smartphones, into fun, compelling stories with just a few taps and immediately share them online. After creation, viewers can then interact with these movies by remixing them, creating personally relevant movies from the shared pictures and videos."

Getaround


From San Francisco, we have Getaround:

"Getaround is a peer-to-peer car sharing marketplace that enables car owners to rent their cars to qualified drivers by the hour, day, or week. We facilitate payment, provide 24/7 roadside assistance, and provide complete insurance backed by Berkshire Hathaway with each rental."

"Getaround has developed proprietary and patented technology including a website to list cars for rent, an iPhone app for browsing and reserving cars, and in-car hardware for unlocking the car without keys using only a smartphone."

Intervention Insights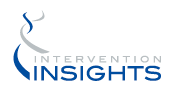 Intervention Insights is based in Grand Rapids, Michigan:

"The scientific world has long known that just as every person is unique, many diseases, like cancer, have unique genomic profiles specific to an individual patient at a specific time. This knowledge has driven pharmaceutical companies to develop more than 1,250 molecularly targeted therapies to treat specific molecular disease mechanisms. The challenge for community oncologists is that therapeutic options decrease quickly after failed first/second line therapies. They are left to pick alternative therapies with very limited insight. OncInsights is Intervention Insights medical information service that combines cutting edge bioinformatics tools with disease information to deliver molecular insights to oncologists describing an individuals unique tumor at a genomic level. The OncInsights report then provides an evidenced-based list of therapies that target the unique molecular basis of the cancer."

Localytics


Representing Cambridge, Massachusetts we have Localytics:

"Localytics is a real-time mobile application analytics service that provides app developers with tools to measure usage, engagement and custom events in their applications. All data is stored at a per-event level instead of as aggregated counts, which allows for detailed segmentation that app publishers use to build the usage, behavioral and demographic profiles of dedicated customers for better targeted advertising and promotional campaigns, reducing wasteful spending and building more successful applications. Localytics has a free community offering, but the business focus is on supporting the needs of larger enterprise publishers with sophisticated analytics needs such as the Wall Street Journal, The New York Times, and Fox Networks."

Regional Semi-Finalists:

We also recognize the following strong companies as regional semi-finalists in the AWS Start-up Challenge 2011. These are startups that have stood out based on their business model and use of AWS from each one of the world regions of the contest: Americas, Asia-Pacific, and Europe, Middle East & Africa.

APAC Regional Semi-Finalists:
8Securities
Classle
ShowNearby
Sagacient
8Securities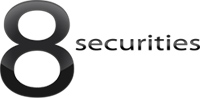 Hailing from Hong Kong, 8Securities leverages web 2.0 principles, social networking and cloud computing to deliver a unique investment experience to our clients in Asia. At the centre of the proposition, 8Securities provides equity execution on the HK and US exchanges to the greater China market. 8 Securities was born from our desire to reinvent online investing in Hong Kong. Since the first online brokerages emerged in Hong Kong over 10 years ago, there has been very little innovation and change. Change does not come until the conventional way of doing things is disrupted for the better.and that is our mission.
Classle

From Chennai, India, Classle bring Quality and Scale into Education, Learning and Talent Acquisition through Social Networking (and other social technologies), Cloud-based platform and Advanced Analytics. ShowNearby


As Singapores leading location-based service provider with over 500,000 users, what sets ShowNearby apart is its initiative and innovation towards building an effective, viable and scalable solution platform that leverages on cloud services to meet both the needs of end-users as well as businesses. The ultimate goal is to provide an application lifecycle that effectively connects both merchants and consumers in a specific niche delivering value for businesses and convenience for users towards making better informed decisions on the go. Sagacient


India's Sagacient offers a secure cloud based SaaS offering for archiving enterprise information to facilitate data retention and archive access through a web based user interface for compliance, e-discovery, intelligence surveillance.

EMEA Regional Semi-Finalists:
Etuma
GoSquared
Porticor
Viber
Etuma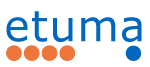 All the way from Finland, Etuma offers text analysis services for two purposes: Etuma360 for customer feedback analysis and EtumaTickt for customer claim ticket classification. Both of them are based on natural language processing:
"Etuma's customer feedback analysis service tells you what your customers are talking about, lists discussion topics and detects the sentiment of each topic. All this in real-time and ten languages. Our feedback analysis service is the culmination of 13 years of research and development. Based on an in-depth linguistic understanding of language structures, semantics, syntax, dialects, and slang, our Natural Language Processing engine provides the worlds fastest and most accurate discussion topic and sentiment identification."
GoSquared


Also from the UK, GoSquareds real-time web analytics platform enables businesses and individuals to improve and adapt their online presence faster:
"Our applications provide a wealth of up-to-the-second metrics that help you gauge exactly how visitors are using and interacting with your application or website, and more importantly, how you can improve and optimise based on this information."
Porticor

Turning our sights to Israel, Porticor Virtual Private Data provides cloud security and cloud encryption to Amazon Web Services customers. Using a unique technology, Porticor Virtual Private Data "injects a virtual appliance pre-built with our technology to existing cloud infrastructure, enabling cloud security, storage security, and encrypted database creation within minutes. Porticor provides a complete data layer encryption and key management infrastructure to S3, Virtual Disks, File Systems, and Database, but most importantly, Porticor provides a ground breaking, patent pending key management technology, which enables AWS cloud-customers to manage their encryption keys fully in the cloud (NO servers installed in a physical datacenter, and NO third party SaaS key management), while NOT compromising the security and privacy of the encryption keys. Viber


Also from Israel, Viber is an application for smartphones that lets you make free phone calls and send free text messages to anyone who also has the application installed.

You can call or text any Viber user, anywhere in the world, for free. Viber seamlessly integrates with your existing address book, has great sound quality and once activated, does not require a PIN, username or any additional "in application" process. All of Vibers features are 100% free.

Congratulations to the finalists and the semi-finalists!

— Jeff & rodica;
Modified 01/05/2021 – In an effort to ensure a great experience, expired links in this post have been updated or removed from the original post.