AWS Trusted Advisor Update – Improved UI & More Checks
The AWS Trusted Advisor inspects your AWS environment and makes recommendations when opportunities exist to save money, improve system performance, or close security gaps.
Improved User Interface
We've made a host of improvements to the user interface of the Trusted Advisor. The dashboard contains additional information and the navigation is both cleaner and simpler.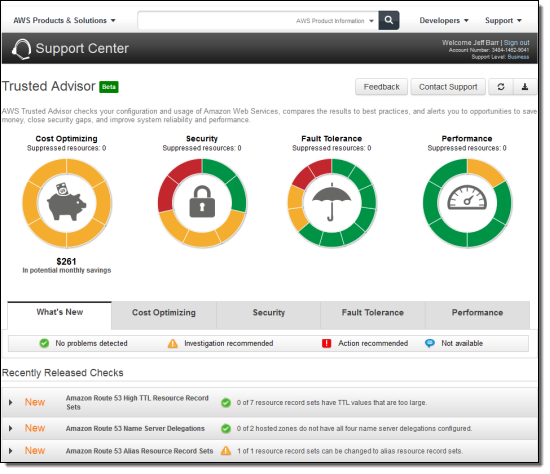 The Cost Optimization section now displays potential cost savings, expressed on a per-month basis: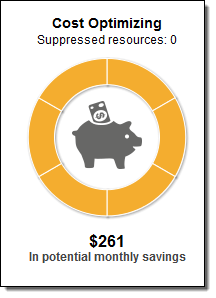 New EBS Check
We have added over 20 new checks to the Trusted Advisor in 2013, with special attention to EC2, Elastic Load Balancing, Elastic Block Store, S3, the Relational Database Service, Route 53, Auto Scaling, and IAM.
The Trusted Advisor now looks for Standard EBS Volumes (those that do not use Provisioned IOPS), and checks to see if they are overutilized. Volumes identified by this check might benefit from a more efficient configuration, such as the use of Provisioned IOPS.
30-Day Free Trial at re:Invent
If you stop by the AWS Support booth at re:Invent, you can view your Trusted Advisor report and you can sign up for a 30-day free trial of AWS Premium Support at the Business Level.
— Jeff;