Happy Holidays
Within our Developer Relations team at Amazon, any public picture of a team member is considered fair game for use in parodies. Look what just showed up in my Inbox: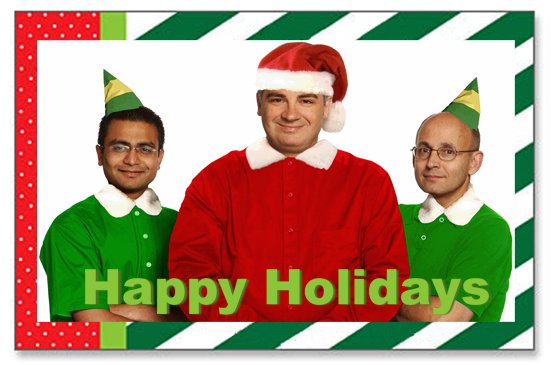 Mike, Jinesh and I, would like to wish you some Happy Holidays and offer our thanks for reading (and responding to) our blog posts. We love to hear back from our readers.
— Jeff;
PS – I should point out that this is a really fun place to work and that we do have some great job openings.