How Enterprises Like The Weather Company Use the AWS Cloud – TIA 2013 Keynote
Last week, I had the opportunity to attend and speak at TIA 2013 The Third Annual Conference of the Telecommunications Industry Association (TIA), which is the leading trade association representing the global information and communications technology (ICT) industry through standards development, policy initiatives, business opportunities, market intelligence and networking events.
The 3 1/2 day conferences theme was The Future of The Network and there were an interesting lineup of keynote speakers to cover and lead insightful discussions around the future of network and telecommunications and obviously, the cloud was the center of almost all discussions.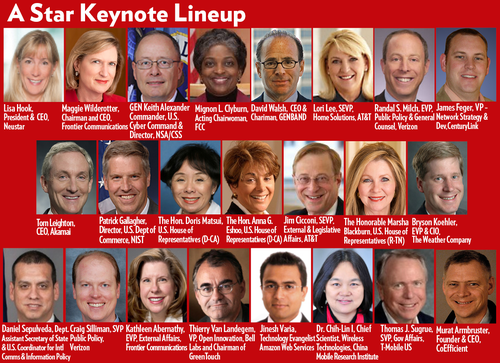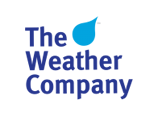 I had the opportunity to speak with Bryson Koelher, Executive Vice President and Chief Information Officer of The Weather Company (TWC). I thought it would be cool to let the TIA audience know about a real perspective from a real customer running real mission-critical workloads on AWS.
Until I started to work on the keynote deck, I have to admit I was not aware of how big The Weather Company is. I did know about The Weather TV Channel and very frequently visited the Weather.com website. I also know that it provides millions of people every day with the world's best weather forecasts, content and data, connecting with them through television, online, mobile and tablet screens.

What I did not know was that, through its acquisitions, it is also the worlds leading aviation weather service provider. 50,000+ flights daily (85% of all major US airlines and 30% of Top 100 global airlines) get data from TWC embedded forecasters, systems and tools. It is also the worlds leading energy forecaster and provides data and insights to insurance and other industries. TWCs WeatherFX product suite provides a mashup of sales and weather data to analyze and predict product demand based on weather. Weather impacts supply demand and prices. For example, lack of rainfall in Scandinavia impacts reservoirs, thereby increases power prices; unexpected wind reduction in Texas taxes the grid and increases the power prices; extended blast from cold Siberia might route L&G shipments from Asia to Europe. The Weather company products like WSI enables energy companies to make faster and smarter trading decisions from wind generation forecasts impacting the power demand to global temperature forecasts impacting the gas demand. TWCs WeatherUnderground is getting data from 30,000 personal weather data stations and the site is one of the top 5 web properties and manages a vibrant community of weather enthusiasts that share and consume data and media every day.
Bryson and I delivered a conversational keynote speech at TIA and discussed different strategies of how Enterprises are leveraging the AWS cloud today. I would love to share with you the key takeaways from the presentation.
Watch the Keynote
Key Takeaways
Weather Changes, So Must IT
Like the weather, our business requirements are changing. With changing times, change in strategy is required. For TWC, in order to cope up with weather changes and continue to deliver worlds best accurate forecast, they are doing massive changes throughout the organization to be cloud-ready. TWCs transformation into a large scale, global, big data platform for the worlds weather is founded on an All-In IaaS strategy.
There are multiple ways to get there
Like the traditional enterprise, TWC has a large suite of old and new applications, acquired through multiple acquisitions, targeted at developers, consumers and enterprises. For any enterprise that has a range of different types of applications, they are multiple strategies to leverage the cloud:
Strategy 1: Build All New Apps and Services in the Cloud. Enterprises are seeing real benefits of building the 21st Century Cloud Architectures. All of TWCs new applications are being purpose-built to run exclusively in the cloud.
Strategy 2: Augment On-Premises IT Resources with Cloud Capacity. Enterprises are extending their on-premises data centers to the cloud to make their apps better and building new apps that integrate with on-premises apps. TWCs highly mission-critical next generation forecast platform powers Weather.com, The Weather TV Channel which integrates with legacy last mile STARs cable network to deliver data to Local on the 8s network and most of their other enterprise-facing products like WSI. This platform runs on AWS, uses a number of services and is designed to scale by demand as well as scale to improve the accuracy of the 3-5-7 day and 6-hour forecasts by analyzing multiple different sources of data.
Strategy 3: Migrate Existing Apps & Data to the Cloud. TWC is seeing great performance and cost benefits by migrating existing applications such as weatherunderground.com Radar, Maps and Photos. During Hurricane Sandy, they were able to scale the application to 170 instances in order to handle a huge surge in traffic and maintain the 5-15 ms. response time – something that they were not able to do in the past with fixed infrastructure.
We are using all 3 strategies simultaneously across the enterprise to get us there lightning fast!..
TWCs journey to the cloud is a phased-driven process. They are seeing tremendous benefits such as speed and agility, reduced cost, scalability and elasticity in AWS and executing on all the 3 strategies described above to an all-in AWS strategy.
Watch the Video Interview
In a separate video interview after the keynote, Bryson also discussed how the company is transforming itself around the cloud.
What really sets Amazon apart is the services they provide Theres so many services that Amazon provides that were able to tap into and look at and then not have to rebuild, and again, Focus our time on really what differentiates us. Amazons breadth of service offerings is probably the best asset that theyve got to help us.
Like The Weather Company, there are several enterprises undergoing massive transformations and AWS and Cloud Computing is center of all these transformations.
Checkout the Enterprise IT Track at AWS re:Invent 2013 to learn more about how other enterprises are leveraging different AWS services.
– Jinesh;
Modified 2/1/2021 – In an effort to ensure a great experience, expired links in this post have been updated or removed from the original post.