Introducing: VC Judges for AWS Startup Challenge
We're very excited to announce this year's AWS Start-up Challenge VC judges: Accel Partners, Andreessen Horowitz (A16Z), Draper Fisher Jurvetson (DFJ), Madrona Venture Group, NEA, and Sequoia !
Representatives from all these firms will be present at our final event in California, where our AWS executive team will meet and select one global, grand prize winner.
All finalists will have an opportunity to meet these VCs in a lightning round or "speed dating" round and then during social events. VCs will confer their thoughts and recommendations to our AWS executive team, who will weigh their feedback before making the final decision. You can read more about each one below.
Enter the AWS Start-up Challenge Today!
If you haven't entered the contest yet – what are you waiting for? :) Deadline is fast approaching on October 2nd, at 11:59:59 P.M. (PT).
Read the Official Rules
Enter if you're in Americas (North, South, Central, etc.)
Enter if you're in Asia Pacific (including Japan)
Enter if you're in Europe, Middle East, of Africa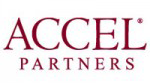 For over 25 years, Accel and its entrepreneurs have shared a common vision: be first. First to see the opportunity, first to define a category, and first to transform the industry. We partner with entrepreneurs around the world who have unique, breakthrough ideas and the courage to be first. Accel Partners
---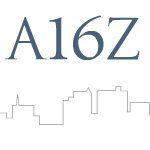 Andreessen-Horowitz is a stage-agnostic venture capital firm that provides seed, venture and growth stage funding to the best new technology companies. Founded by Marc Andreessen and Ben Horowitz, Andreessen Horowitz helps entrepreneurs become successful CEOs and build important and enduring companies. Its general partners are Marc Andreessen, Ben Horowitz, John O'Farrell and Scott Weiss, all widely recognized experts in the creation, scaling, and operation of high growth technology companies.The firm has $1.2 billion under management across two funds. Among its 30 investments are Facebook, Foursquare, Groupon, Skype, Twitter, and Zynga. The firm was established in June 2009 and is located in Menlo Park, CA.
---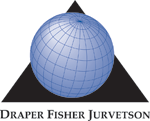 Draper Fisher Jurvetson
DFJ backs extraordinary entrepreneurs everywhere who set out to change the world. DFJ achieves its mission through its DFJ Global Network of Partner Funds with operations in the US, China, India, Korea, Vietnam, Russia, Europe, Israel, Brazil, and Japan. Over the past 25 years, DFJ and its partners have backed over 600 companies, and have pioneered the way in emerging technology markets including the Internet, mobile communications, clean energy and health care
---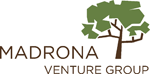 Madrona has been investing in early-stage technology companies in the Pacific Northwest since 1995 and has been privileged to play a role in some of the region's most successful technology ventures. The firm invests predominately in seed and Series A rounds across the information technology spectrum including consumer Internet, commercial software and services, digital media and advertising, networking and infrastructure, and wireless. Madrona currently manages over $650 million and was an early investor in companies such as Amazon.com, Isilon Systems, Farecast, iConclude, World Wide Packets and ShareBuilder. To learn more, visit www.madrona.com.
---

NEA provides venture capital to help innovative entrepreneurs and business leaders build transformational, industry-leading companies around the world.
---

Sequoia Capital provides venture capital funding to founders of startups who want to turn business ideas into enduring companies. As the "Entrepreneurs Behind the Entrepreneurs", Sequoia Capital's Partners have worked with innovators such as Steve Jobs of Apple Computer, Larry Ellison of Oracle, Bob Swanson of Linear Technology, Sandy Lerner and Len Bozack of Cisco Systems, Dan Warmenhoven of NetApp, Jerry Yang and David Filo of Yahoo!, Jen-Hsun Huang of NVIDIA, Michael Marks of Flextronics, Larry Page and Sergey Brin of Google, Chad Hurley and Steve Chen of YouTube, Dominic Orr and Keerti Melkote of Aruba Networks, Tony Hsieh of Zappos, Omar Hamoui of AdMob, Steve Streit of Green Dot and Reid Hoffman and Jeff Weiner of LinkedIn. To learn more about Sequoia Capital visit www.sequoiacap.com.
-rodica
@AWSstartups
Modified 2/2/2021 – In an effort to ensure a great experience, expired links in this post have been updated or removed from the original post.