Now Available: Amazon EC2 Running Red Hat Enterprise Linux
We continue to add options to AWS in order to give our customers the freedom and flexibility that they need to build and run applications of all different shapes and sizes.
I'm pleased to be able to tell you that you can now run Red Hat Enterprise Linux on EC2 with support from Amazon and Red Hat. You can now launch 32 and 64-bit instances in every AWS Region and on every EC2 instance type. You can choose between versions 5.5, 5.6, 6.0, and 6.1 of RHEL. You can also launch AMIs right from AWS Console's Quick Start Wizard. Consult the full list of AMI's to get started.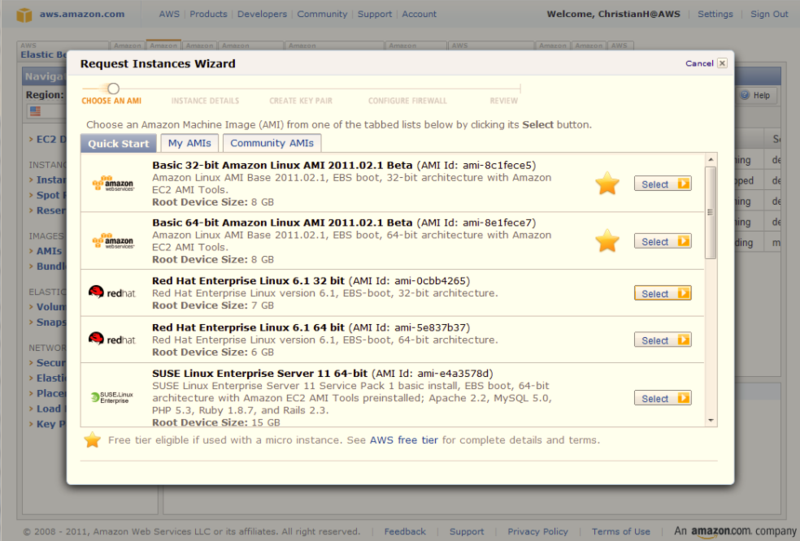 If you are a member of Red Hat's Cloud Access program you can use your existing licenses. Otherwise, you can run RHEL on On-Demand instances now, with Spot and Reserved Instances planned for the future. Pricing for On-Demand instances is available here.
All customers running RHEL on EC2 have access to an update repository operated by Red Hat. AWS Premium Support customers can contact AWS to obtain support from Amazon and Red Hat.
— Jeff;