Prepare for re:Invent 2016 – Attend our Upcoming Webinars!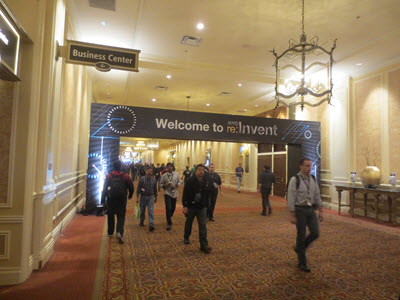 We are 60 days away from AWS re:Invent 2016! I'm already working on a big pile of blog posts and my colleagues are working night and day to make sure that you have plenty of opportunities to learn about our services. With two new venues, hands-on labs, certification exams, a full day of additional content, and the re:Source Mini Con (full day technical deep dives), and twice as many breakout sessions as last year, I am confident that you will have plenty to do during the day. After that, we have some great after-hours experiences on the agenda, including the famous wing eating contest, and expanded Pub Crawl, a Harley Ride, the re:Play party, and the re:Invent 5k (that's kilometers, not kilobytes).
In order to make sure that you are fully prepared before you arrive in Las Vegas, we have put together three webinars. These are free and optional, but I'd recommend attending in order to make sure that you are positioned to make the most of your trip.
Here's what we have:
How to Reserved Your Seats -We expect to have over 450 breakout sessions spread across 20 or so tracks. This year, based on your feedback, you will be able to reserve your seats ahead of time. That way you can make better plans and remove some uncertainty. In the webinar, you'll learn how to reserve seats and build your calendar using our online tool. Here are the webinar sessions (all times are PT):
Deep Dive on AWS re:Invent 2016 Breakout Sessions – Each of the tracks that I mentioned above will contain sessions at the introductory, advanced, and expert levels. This webinar will help you to learn more about the tracks and the sessions so that you can start to prepare your schedule. Again, the sessions, with times in PT:
Know Before You Go – The webinar will provide you with the big picture: keynotes, breakout sessions, training and certification, re:Invent Central, networking opportunities, and our popular after-hours activities.
— Jeff;
PS -As we get closer to the big event, I know that many past attendees and AWS Partners will be publishing how-to guides of their own. Time permitting (hah!) I'll put together a round-up of these posts.