The Service Health Dashboard
We now have a Service Health Dashboard available at http://status.aws.amazon.com.
The dashboard provides access to current status and historical data about each and every Amazon Web Service. Here's what the current status looks like: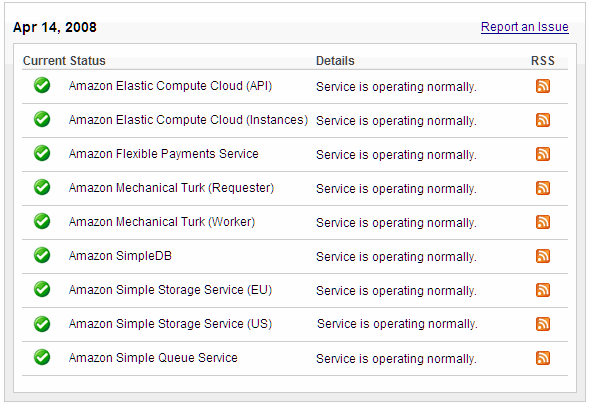 If there's a problem with a service, you'll be able to expand the appropriate line in the Details section. You can even subscribe to the RSS feed for any service. You can use the "Report an Issue" link to make sure that we are aware of any system-wide service issues.
The historical data looks like this: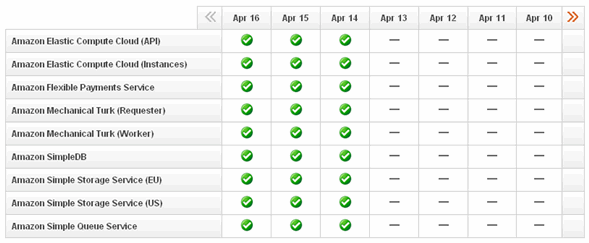 You will be able to see a record of service status, on a per-service basis, for the previous 35 days.
— Jeff;