Vote For Your Favorite AWS-Powered Sites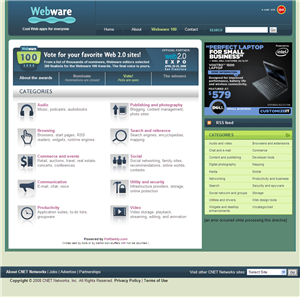 Voting for the 2008 Webware awards is now underway. Please consider voting for your favorite AWS-powered sites including these. Click Site to visit the site or Vote to begin the voting process.
If your site has been nominated and you are not on the list, leave a comment, include a link to the voting page and I will update this post!
— Jeff;