Zmanda Webinar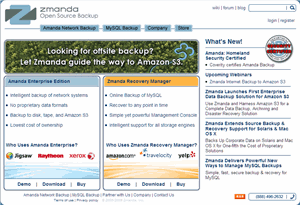 At 10 AM on Wednesday, February 13th, Dmitri Joukovski from Zmanda will explain how backup to Amazon S3 complements traditional backup to disk and tape. He will also demonstrate how easy it is to configure Amanda Enterprise for backup and recovery to Amazon S3.
Dmitri will talk about the benefits of using S3 for off-site backup and archiving. He will also list the advantages of using Amanda Enterprise with S3 vs online backup services. The webinar will show how easy it is to configure and backup to S3 using Amanda Enterprise.
The webinar is free but pre-registration is a must.
— Jeff;
Modified 3/16/2021 – In an effort to ensure a great experience, expired links in this post have been updated or removed from the original post.