Amazon CloudWatch – Basic Monitoring for EC2 at No Charge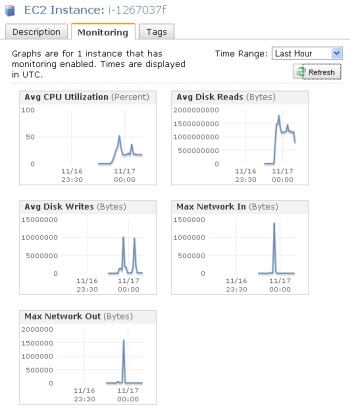 You can now use Amazon CloudWatch to monitor your EC2 instances at no additional charge. CPU load, disk I/O, and network I/O metrics are collected at five minute intervals and stored for two weeks. We call this Basic Monitoring.
You can also choose more Detailed Monitoring (one minute intervals) at a cost of $0.015 / per hour per instance.
This change does not affect the existing monitoring of Elastic Load Balancers and Relational Database Instances at one minute intervals; nor does it affect the existing monitoring of Elastic Block Storage volumes at five minute intervals.
Next feature: Elastic Load Balancer Health Checks.
Jeff;