AWS Partner Network – Report from re:Invent 2014
The AWS Partner Network (APN) helps our technology and consulting partners to build businesses around AWS. Members of APN have access to business, technical, marketing, and go-to-market (GTM) resources and support.
The Global APN Summit is an important part of AWS re:Invent. I'd like to give you a brief report, fresh from the floor of the Summit!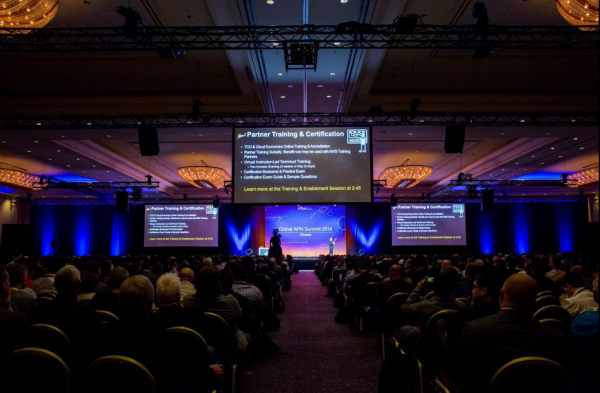 Recognizing Top AWS Partners
The keynote, led by Terry Wise (Director of the AWS Partner Ecosystem), announced 28 new Premier Consulting partners, 28 leadership award winners, and over 25 additional benefits to the program. Terry noted that the AWS partner ecosystem has gained a lot of momentum in the last 12 months.
Premier Consulting Partners
AWS recognized the top APN Consulting Partners who have been consistently delivering great results for AWS customers. These partners have been selected based on customer satisfaction, their progress building teams of AWS trained and certified professionals, the overall growth of their AWS business, and their long term commitment to AWS. This list represents our global ecosystem with partners based in Australia, Brazil, India, Israel, Italy, Japan, Germany, Nordics, UK and US. Congratulations to the Premier Consulting Partners:
| | |
| --- | --- |
| 2nd Watch | DLT Solutions |
| Accenture | Infosys |
| Aquilent | Matrix IT |
| Booz Allen Hamilton | Melbourne IT |
| Bulletproof Networks | Minjar Cloud Solutions |
| Capgemini | Nomura Research Institute |
| Classmethod | NORDCLOUD |
| Cloudnexa | Serverworks |
| Cloudpack | Slalom Consulting |
| Cloudreach | Smart421 |
| Cognizant | Smartronix |
| CSC | Storm Reply |
| Datapipe | tecRacer |
| Dedalus | Wipro |
All-In Partners
We announced six partners who are all-in using AWS to power their cloud solutions. Its great to see these partners investing heavily in building their businesses on top of AWS (see the press release for more info):
Acquia
Emdeon
IMS Health
Informatica
Pegasystems
Splunk
AWS Leadership Award Winners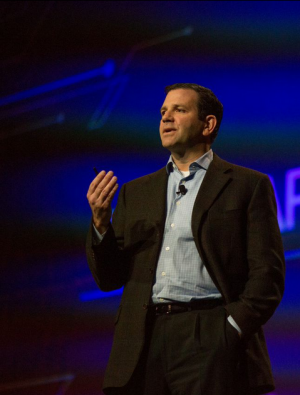 We also recognized some of the top ISV and SI partners who best represented key Amazon leadership principles of Customer Obsession, Invent & Simplify and Think Big:
Customer Obsession – Customer needs are changing rapidly and successful partners are those who are focusing on the customer, nimbly changing to address their most pressing needs. These partners have embraced Customer Obsession: Blazeclan, Compusoluciones, Leidos, LinkbyNet, Megazone, Nimbo, Sourced, Sumologic, and Unisys

.

Invent & Simplify – Cloud computing has evolved a new set of business models and successful partners are those who are embracing this change. They are inventing new products and services, simplifying their delivery models, and reinventing their businesses. Wed like to recognize these partners who have embraced Invent and Simplify: Apigee, Atlassian, infoReliance, Racemi, ScienceLogic, Siemens, Tibco, and Twilio

.

Think Big – AWS focuses on long term results and we believe partners that think big and look long term will be most successful. The following partners are thinking big: Acquia, Adobe, Autodesk, Emdeon, IMS Health, Infor, Informatica, NetApp, Pega, Splunk, and Works Applications.
Congratulations to these partners for all their hard work. Many of these partners have a booth in re:Invent Central, stop by Hall C and see what they have to offer.
— Jeff;