AWS Direct Connect Update – Another Location in Europe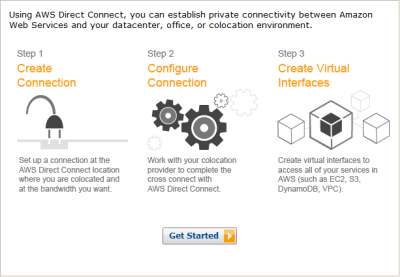 AWS Direct Connect makes it easy to establish a dedicated network connection from your premises to AWS. You can establish private connectivity between AWS and your datacenter, office, or colocation environment. This has the potential to reduce your network costs, increase bandwidth throughput, and provide a more consistent network experience than Internet-based connections.
Today we are introducing our eleventh Direct Connect location, and our second in Europe.
The new location is in Dublin, Ireland at the Eircom Clonshaugh facility. If you have equipment within this facility, you can use Direct Connect to optimize your connection to AWS. If your equipment is located somewhere else, you can work with one of our APN Partners supporting Direct Connect to establish a connection from your location to a Direct Connection location, and from there on to AWS.
You can get started with Direct Connect by opening up the AWS Management Console and signing up for Direct Connect.
— Jeff;
Modified 10/26/2020 – In an effort to ensure a great experience, expired links in this post have been updated or removed from the original post.