AWS Documentation Now Available on the Kindle
AWS documentation is now available on the Kindle – if this is all you need to know, start here and you'll have access to the new documents in seconds.
I "purchased" (the actual cost is $0.00) the EC2 Getting Started Guide and had it delivered to my trusty Kindle DX, where it looked great: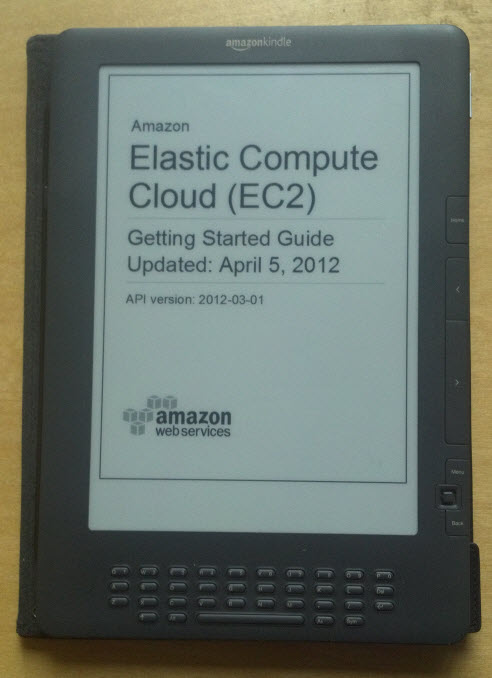 You can highlight, annotate, and search the content as desired.
We've uploaded 43 documents so far; others will follow shortly.
— Jeff;