AWS Marketplace – Support for Red Hat Enterprise Linux (RHEL)
The AWS Marketplace now supports software running on Red Hat Enterprise Linux, commonly known as RHEL. If you use RHEL on AWS, you can now find, buy, and then one-click deploy an ever-growing set of applications from top-tier software vendors.
The AWS Marketplace
As you may know, the AWS Marketplace makes it easy for you to get started with the software packages of your choice. You don't have to worry about hardware provisioning or software installation. You simply locate the desired package, choose the location (an AWS Region) where you'd like to run it, select an EC2 instance type, and click to launch: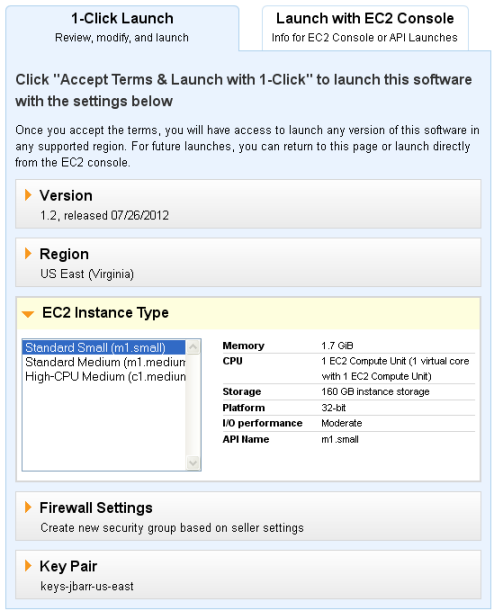 RHEL on AWS
If you choose to run RHEL applications on AWS, you get some important benefits.
You can easily upgrade to new versions of RHEL as they are released, and you can purchase and leverage AWS Premium Support , backed up by Red Hat's own support program.
If you are an ISV and you ship products for RHEL, you can now list those products in the AWS Marketplace and sell them to hundreds of thousands of active AWS customers all over the world. This can help shrink your sales cycle, and we'll take care of all of the billing, disbursements, and billing for you.
In the Marketplace
The following products run on RHEL and are now available in the AWS Marketplace:
You can also view all RHEL products in the AWS Marketplace.
— Jeff;