AWS Start-Up Challenge For 2009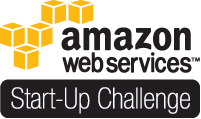 We're kicking off the third annual AWS Start-Up Challenge now.
We're looking for the hottest and coolest start-ups and start-up ideas. Developers and entrepreneurs in the United States, United Kingdom, Germany, and Israel are encouraged to enter for a chance to win $50,000 in cash, $50,000 in AWS credits, mentoring sessions from AWS technical experts, and AWS Premium Support Gold for one year.
To enter, fill out and submit the online application by August 26, 2009. The judging panel will review all of the application and choose the seven best, based on originality and creativity, likelihood of long-term success, monetization strategy, quality of proposal, and effective use of AWS.
The finalists will be announced in October. At that time we will post a video of each finalist and invite the public to vote for their favorite. Then we'll fly all of the finalists to Silicon Valley where they'll present their ideas to the judges' panel during the day, and pitch them to a live audience of entrepreneurs and venture capitalists that night, where the winner will be chosen, announced, and feted.
All runner-up finalists will receive $5,000 in AWS service credits; all entrants with qualified submissions will receive $25 credits.
The Challenge finalist with the most creative monetization model using the Amazon Flexible Payments Service (FPS) or Simple Pay from Amazon Payments will win $10,000 in combined cash and Amazon Payments credits. All finalists using these services will receive $2,500 in Amazon Payments credits. Read more here.
Questions? Check out the contest rules, review the prizes, and scan the FAQ. You may also want to watch the videos we made for the 2007 and 2008 finalists.
— Jeff;
Modified 01/05/2021 – In an effort to ensure a great experience, expired links in this post have been updated or removed from the original post.